Premier Divorce Lawyers in NYC
For many filing for divorce, a new road characterized by unfamiliar territory can be daunting. When this happens, it is best to familiarize oneself with the legal procedures associated with divorce. Despite the arduous journey, the following information can help alleviate stress, and assist with prioritizing time and money:
Types of Divorce
There are two types of divorces:
Contested Divorce
When a spouse fights divorce related issues, or the divorce itself,  the case becomes a     divorce. The areas of disagreement could include, child custody, division of property, financial support, and separation. In such cases, it is important to retain an attorney.
Uncontested Divorce
An uncontested divorce happens when your spouse does not respond to the court papers served on him/her. It can also arise if there are no disagreements between over any financial or divorce-related issues.
During such cases, you can represent yourself in court. However, if your spouse is serving through a lawyer, then you should too.
Main problems and their solutions involved in divorce
The prime problems in divorce cases circle around the following issues:
There are three main types of child custodies:
Sole custody
Joint Legal Custody
Joint Legal and Residential Custody
Child Support
If one parent takes the sole custody of the child, then the other parent will have to pay for the child support on a fixed basis.
Equitable Distribution (i.e., dividing the marital assets)
Equitable distribution means the distribution of marital assets between the two spouses. With this type of distribution, many factors are considered. The first factor is to determine whether the existing assets classify as marital or not. Additionally, it is not always important that all of the assets have to be distributed equally between both spouses.
Maintenance or alimony means providing economic support to the spouse who is not financially self-sufficient.
The emotional impact is very subjective, and is experienced differently for every individual. People can cope with this impact in many different ways.
Another critical problem people face is the organizing finances.
Upon entering the legal battle of divorce, it is imperative to gather all of the essential documentation. One can proceed with the following measures to ensure that they are making safe and secure measures against their spouse:
Gather all the financial documentation that include your mortgage statements, your bank account information, wills, trusts, credit card bills, etc.
Open a separate and new account in your name to ensure that all of your income and savings are secured.
Estimate and collect your legal funds.
Open a separate and new post office box to ensure that all of your communications are safe and secured
Monitor your credit report constantly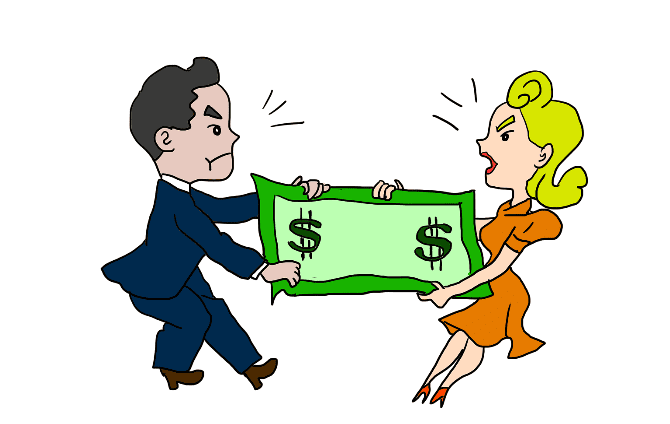 Travelling down this road alone can be overwhelming. That is why legal assistance from the premier divorce lawyers at Law Offices of Spar & Bernstein, P.C. is critical. The matrimonial and family law division at Spar & Bernstein comprises of attorneys equipped to handle contested and uncontested divorces. Each attorney provides clients with sound financial advice, and are poised to fight for you in a variety of matters. Dedicated to treating each case passionately, and to keeping you out of unnecessary legal chaos and expenditure, Spar Bernstein can help those navigate the tumultuous time of divorce.  To learn how Spar Bernstein can help you, get in touch with them NOW!