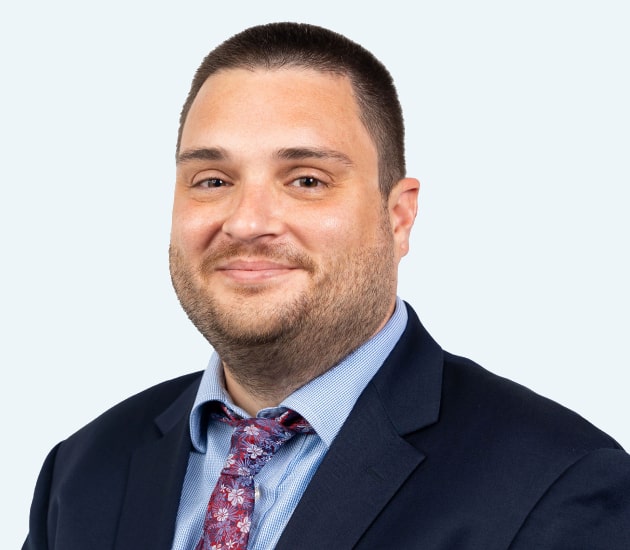 Christopher M. Kelley
Associate Attorney
Christopher M. Kelley is an associate attorney with Spar & Bernstein, P.C. Before joining the firm, Christopher gained valuable experience in immigration law at a well-known law firm in New York City. His expertise primarily revolves around employment-based immigration matters, encompassing a wide range of temporary work visas like the H-1B skilled worker, L-1 intra-company transfers, O-1 extraordinary abilities, TN visas. Christopher has assisted many clients pursuing their green cards through employment-based petitions in EB-1, EB-2, and EB-3 categories.
Preceding his law school journey, Christopher spent several years as a dedicated paralegal, and later Law Clerk, specializing in employment-based immigration, as well as in areas such as family-based cases and humanitarian matters, including asylum, VAWA petitions, U visa applications, cancellation of removal applications, I-130 petitions, waivers, and adjustments of status.
Hailing from Providence, Rhode Island, Christopher earned his Bachelor of Arts degree in International Studies, supplemented by a minor in Hispanic Studies, from Marymount Manhattan College in New York. Further augmenting his academic prowess, he achieved a Master of Arts degree in Immigration Management (formerly known as Migration Studies) from Universitat Pompeu Fabra in Barcelona, Spain.
Christopher earned his Juris Doctorate from the City University of New York School of Law (CUNY Law). During his studies at CUNY Law, Christopher was senior staff editor at the CUNY Law Review and co-president of the student-led group known as the Foundation for Immigrant and Refugee Empowerment. His commitment to advocating for immigrant and refugee rights also led him to serve as a student attorney in CUNY Law's Immigrant & Non-Citizen Rights Clinic, where he successfully represented a mother and daughter in a defensive asylum claim, ultimately resulting in a favorable outcome.
Christopher Kelley is an active member of the American Immigration Lawyers Association (AILA), while his legal practice is sanctioned in the State of New York.