PRACTICE AREAS
---
The attorneys at Law Offices of Spar & Bernstein, P.C.  help individual and corporate clients in the following areas: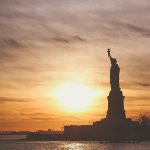 IMMIGRATION
Immigration law can be incredibly difficult to understand. For many, it's important to hire a lawyer that specializes in immigration law to help navigate the seemingly endless documentation and forms. At Spar Bernstein, we specialize in immigration law and have dealt with every possible issue than can arise when applying for citizenship, a visa, a green card, or if you are facing deportation.
---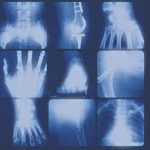 CONSTRUCTION ACCIDENTS & PERSONAL INJURY
Construction work can occasionally be dangerous, and if you are injured on the job you may be eligible for compensation. It's important to meet with an accomplished attorney who knows the ins and outs of construction injury law to determine whether or not compensation is due to you. At Spar Bernstein, we have several lawyers dedicated to construction injury law that can assist you with your case.
---
MATRIMONIAL & FAMILY LAW
In matters of matrimonial and family law, it's important to have a reliable attorney to advocate on your behalf. Whether you're dissolving a relationship through divorce or adding to your family through adoption, a lawyer can help you navigate the nuances of the situation. At Spar Bernstein, we have several attorneys who specialize in matrimonial and family law that can represent you.
---
CRIMINAL DEFENSE
In a criminal case, the onus lies with the prosecution to prove, beyond a reasonable doubt, that the defendant is guilty. If you have recently been arrested or charged with a crime it is important that you hire a lawyer who can tirelessly defend you through all aspects of the case. At Spar Bernstein, we understand your rights and the procedures involved in arresting and bringing a defendant to trial.
---
TAX LAW
There are many tax laws and some can be difficult to understand. There are local taxes, state taxes, and federal taxes. There are taxes on income, property, individual transactions, and estates. If you receive a letter from the IRS it could mean that a mistake happened somewhere along the way. At Spar Bernstein we have attorneys who are dedicated to tax law and understand how to negotiate on your behalf.
---