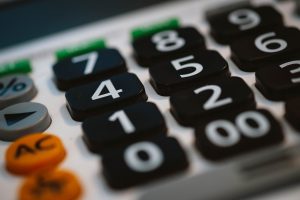 In June 2014, the Internal Revenue Service (IRS) adopted the "Taxpayer Bill of Rights" (TABOR), with the intention that it serve as a "cornerstone document11 to better inform taxpayers of their rights. In constructing TABOR the IRS extracted the critical rights pre-existing in the present tax-code, grouping them into 10 primary taxpayer rights. In accepting and promulgating these rights, as part of the IRS publications, notice was sent, this past year, to millions of taxpayers to better advise them of their rights with respect to issues relating to audits, deficiency notices, and collections, with these rights being publicly displaying in every IRS facility.
The push to have the IRS issue TABOR to clearly define a taxpayer's rights was spearheaded by the Office of the Taxpayer Advocate, an independent office within the IRS, headed by the National Taxpayer Advocate Nina E. Olson. In fact, Olson in her 2013 Fiscal Year Report to Congress listed the adoption of a Taxpayer Bill of Rights as her top objective for the IRS. She articulated in her report that "[a] thematic, principle-based list of core taxpayer rights would serve as an organizing principle for tax administrators in establishing agency goals and performance measures, provide foundational principles to guide IRS employees in their dealings with taxpayers, and provide information to taxpayers to assist them in their dealings with the IRS." 1
Since 2007, Olson has been promoting the idea of establishing TABOR. Olson noted that while multiple pieces legislation with the purported title of a 'Taxpayer Bill of Rights' has passed, her office's taxpayer surveys "found that most taxpayers do not believe they have rights before the IRS and even fewer can name their rights." Olson further remarked that the listing of core taxpayers rights will better enable "taxpayers [to] better  understand their rights in dealing with the tax system." The IRS Commissioner, John A Koskinen, acknowledged that the Taxpayer Bill of Rights would provide taxpayers with "fundamental information" concerning their rights, better summarizing these "important  protections in a clearer, more understandable format than ever   before."
The importance of paying taxes cannot be understated. Without taxes we would not enjoy many of the public benefits that we currently take for granted, such as public schools, public parks, streets, and highways to names just a few of the benefits we currently enjoy. Of particular importance is that without public funds the government and military would not be able to operate. We have all seen the dysfunction that comes with a government shutdown. Thus, it is essential for every individual to file a tax return to empower the IRS with the ability to determine an individual's tax liability. Every year the IRS evaluates whether an individual owes taxes or is owed a refund, with the IRS providing a refund for any excess taxes paid.
Article prepared by Carmela Walrond, Attorney at Law, Associate at Spar Bernstein, PC. Iam a member of NYCLA. Iam a member of the taxation committee.