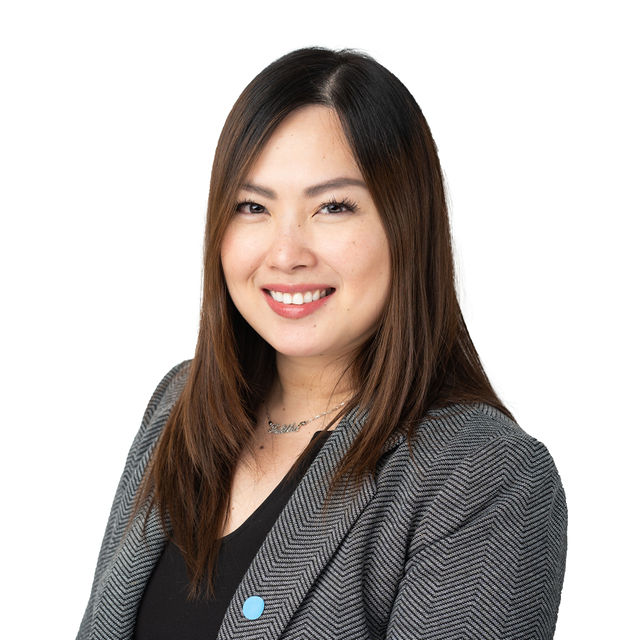 Talitha Renee Tan is an associate attorney at the Law Offices of Spar and Bernstein.  She handles a wide variety of complex immigration cases that focus on asylum, CAT (Convention Against Torture), removal, criminal immigration defense, among others. She also specializes in family-based immigration cases.
Her organization skills and tenacious approach inside and outside the court make her an excellent immigration lawyer. You can count on her to ensure that everything is in order when she prepares you for hearings before the Immigration Court and USCIS Field Office. Other duties revolve around drafting cover letters and forms required for naturalization or waiver applications, amongst other documentation to complete the immigration application. She also composes detailed briefs for Circuit Court Petitions for Review, Mandamus Actions, BIA Appeals, Motions to Reopen with USCIS, and several other documents filed with the Immigration Court.
Her meticulous research skills and attention to detail allow her to challenge rulings that are based on unjustified grounds successfully.  These capabilities enable her to represent clients during legal proceedings that deal with situations like criminal immigration or detention.
Her attentive listening skills and empathy allows her to connect with clients on a profound level. Talitha uses these interpersonal skills to offer moral support, along with her legal services whenever required. She willingly answers all queries regarding complicated procedures. She also takes the initiative to find alternative immigration routes if an application is dismissed.
She combines practicality, reliability, and dedication to deliver effective advice and counsel to clients. Collectively, these characteristics make her an excellent immigration lawyer. Also, as an immigrant herself, she shares her clients' plight. Her personal experience provides a unique insight into their journey. It also makes it easier for her to identify challenges or offer advice that resonates with clients.
Before securing this position, she was part of a high volume immigration law firm in New York and the Philippines. Those experiences helped her hone her skills and acquire the expertise required to excel in her role as an immigration lawyer.
She has also worked pro bono in collaboration with CARA Welfare in the Philippines. There she served as a legal practitioner and dealt with complex cases concerning animal abuse. Her active participation in such a project demonstrates her compassion for others.
When she is not at work, she enjoys spending quality time with her family, scuba diving, and reading. These activities keep her grounded and help her unwind. Subsequently, living in New York as an immigrant compels her to go the extra mile and offer continuous support to families with a similar background.
Education
New York University School of Law, New York, NY Master of Laws, May 2015
Ateneo Law School, Makati City, Philippines Juris Doctor, April 2012
Memberships 
Member, Integrated Bar of the Philippines, April 2013
Admitted to the New York Bar, May 2016
Admitted to the Second Circuit, July 2019
Languages
English and Filipino (Tagalog)