Carmela Walrond of the Law Offices of Spar & Bernstein to Speak on Hot Topics in Tax Law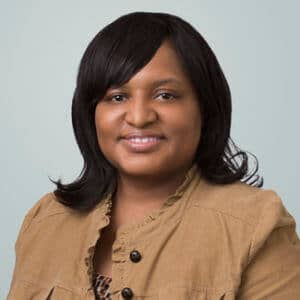 NEW YORK (Oct. 11, 2016)—On Oct. 26, the New York County Lawyers' Association (NYCLA) will host a panel discussion on Hot Topics in Tax Law from 6 p.m. to 8:30 p.m. in the second floor auditorium at 14 Vesey St. Carmela Walrond, tax attorney with the Law Offices of Spar & Bernstein, P.C., is the program chair and will co-moderate the event along with Nicole Hamlett of Hamlett Tax Law, PLLC.
The topics that will be discussed include the ins and outs of the collection due process, collection alternatives, and appeals. The panel will also address issues pertaining to The Office of the Taxpayer Advocate, such as when to seek the assistance of a taxpayer advocate, whether a local advocate is beneficial over the national taxpayer advocate office, what qualifies as a "system or procedure" as having "failed to operate as intended," when does The Office of the Taxpayer Advocate consider a taxpayer to be "experiencing economic harm" or be "about to suffer economic harm," and what constitutes "significant costs if relief is not granted."
"The panel is to discuss ways to help taxpayers who receive a Notice of Federal Tax Lien or Notice of Intent to Levy," said Walrond. "I'm thrilled to be moderating the discussion on how to effectively represent taxpayers through the collection proceedings."
The panel is made up of Michael J. DeMatos, IRS Chief Counsel Office; Nina Olson, National Taxpayer Advocate, IRS; Allan R. Pearlman, Law Office of Allan R. Pearlman and Chair of NYCLA's Taxation Committee; and Kristen Bailey, Director of Collection Policy, IRS.
For more information about the event or to register to attend, please visit www.bit.ly/nycla2016 or call: (212) 267-6646. The event will take place at the NYCLA headquarters at 14 Vesey St. NYC.
###
With more than 50 years of experience and a clientele that exceeds 50,000, The Law Offices of Spar & Bernstein, P.C. is a highly respected and authoritative law firm that concentrates in immigration issues. Located in New York City, Spar & Bernstein boasts a legal team that is experienced in representing a diverse clientele and navigating the many complex and often changing federal and state immigration laws. Spar & Bernstein also has legal teams who focus on construction accident law, matrimonial and family law, criminal defense, and tax law for individuals and corporate clients.
The Law Offices of Spar & Bernstein, P.C. can be reached by telephone at 800-529-5465 or 212-277-3636 and at www.lawsb.com.