NYC MEDICAL MALPRACTICE ATTORNEYS WITH 50 YEARS OF EXPERIENCE
At Spar & Bernstein, we have a proven track record of successfully resolving personal injury cases. If you have been injured due to medical malpractice, our experienced team will efficiently and compassionately represent you to pursue the compensation you deserve.
Contact NYC Medical Malpractice Lawyer
WHY HIRE SPAR & BERNSTEIN FOR MEDICAL MALPRACTICE CASES?
Our experienced team is comprised of the top attorneys in New York. Our team is knowledgeable, passionate and ready to fight on your behalf.
Our compassionate attorneys will investigate the details of your medical malpractice case, determine your options, provide recommendations and represent you throughout the entire process.
WHAT IS MEDICAL MALPRACTICE?
Medical malpractice occurs when a patient is injured due to the negligence of a heath care provider or professional.
The law requires health care professionals to adhere to a standard of care. If this standard is not met, responsible parties may face a medical malpractice lawsuit.
MEDICAL MALPRACTICE CLAIMS RECOGNIZED BY NEW YORK STATE LAW
The most common medical malpractice claims recognized by New York state law include negligence, misdiagnosis or failure to diagnose, wrongful drug administration, surgical error and unreasonable delay, among others.
NEW YORK MEDICAL MALPRACTICE LAWS
The statute of limitations states that a medical malpractice claim must be filed within two and a half years of the date of the malpractice.
If treatment was ongoing and the patient continued to see the doctor after the malpractice, the deadline extends to two and a half years from the last appointment.
Discovery Rule
The discovery rule states that the statute of limitations may begin on the date of the discovery, if it differs from the date of the malpractice.
In New York, this rule applies only in medical malpractice cases where a surgical instrument is left inside a patient's body.
Lavern's Law extends the statute of limitations in medical malpractice cases that involve a missed cancer diagnosis.
In this case, the statute of limitations is extended to two and a half years from the discovery of the misdiagnosis. The law also includes an "outer limit" of seven years from the missed diagnosis.
Amount of recovery states that in New York, there is no cap on the amount of damages one can recover in a medical malpractice case.
WHO IS LIABLE FOR MEDICAL MALPRACTICE IN NEW YORK?
The parties that may be held liable for medical malpractice in New York include any healthcare provider that was responsible for the injury, including doctors, nurses, surgeons, hospice care centers, hospitals, nursing homes and more.
TYPES OF COMPENSATION FOR MEDICAL MALPRACTICE IN NEW YORK
Medical Bills
Medical malpractice can result in long-term treatment and rehabilitation. If you sustain an injury due to medical malpractice, you can pursue compensation for your medical bills.
Pain And Suffering
If you experience pain and suffering due to medical malpractice, you can seek damages from those who are liable.
Lost Wages
If your injury causes you to miss work or leaves you unable to work, you can pursue compensation for lost wages and earning potential.
Loss Of Enjoyment
If your quality of life is affected by your injury, you can seek compensation for loss of enjoyment.
Compensation For Wrongful Death
If you lose a loved one due to medical malpractice, you can seek compensation for wrongful death.
Speak With A Personal Injury Lawyer
Disclaimer: attorney advertisement. prior successful results do not guarantee a similar outcome
Experienced Medical Malpractice Lawyers Fighting For You
Get compensated for your medical malpractice, lost wages and medical bills now.
50+ years of experience in all areas of personal injury law
100+ million dollars recovered for our clients
Motor vehicle, Construction accidents & more
Get A Free Case Overview
NYC MEDICAL MALPRACTICE FAQS
Who Can File A Medical Malpractice Claim?

A medical malpractice claim can be filed by anyone who is injured by a medical professional's negligent behavior.

If a child is injured, the claim can be filed by the family members or the child's guardians.

In a wrongful death case, the claim can be filed by a spouse, children, parents or personal representative for the deceased's estate.
What Are The Legal Standards For Establishing Medical Malpractice?

Grounds for a medical malpractice claim include the following:

You were provided with medical care that deviated from what a reasonable doctor would provide under the same circumstances
You were harmed as a result of the treatment received
What Are The Most Common Types Of Medical Malpractice?

The most common types of medical malpractice include:

Negligence
Negligence by omission
Misdiagnosis/Failure to diagnose
Wrongful drug administration
Unreasonable delay
Surgical errors
Anesthesia errors
Birth injuries
Emergency room errors
Lack of informed consent
Nursing home abuse and neglect

Many victims of medical malpractice are unaware of the severity of the situation, and unaware that they are able to file a claim to pursue damages. If you were injured by a medical professional, a knowledgeable medical malpractice attorney will investigate the details of your injury and provide recommendations on next steps.

At Spar & Bernstein, we offer a free initial consultation to research your case and provide legal advice to determine your options.
Who Can Be Held Responsible For Medical Malpractice?

The parties that can be held accountable for medical malpractice include, but are not limited to:

Doctors
Specialists (gynecologists, cardiologists, neurologists, etc.)
Surgeons
Nurses
Pharmacists
Hospitals
Medical facilities
Nursing homes

Depending on the details of the case, more than one party may be held liable.

An experienced medical malpractice attorney will look into your case and choose the best grounds to pursue maximum compensation for your injury.
When Should I File A Medical Malpractice Claim?

You must file a medical malpractice claim within two and a half years of the malpractice.

Exceptions extend to situations where you were not aware of the healthcare provider's error. In this case, the rule of discovery applies, extending the deadline to file a medical malpractice claim as follows:

For a foreign object in the body — within one year after the discovery
For failure to diagnose cancer — within two and a half years after the discovery, but not more than seven years after the missed diagnosis

If you do not file your claim before the statute of limitations expires, you lose the opportunity to seek compensation.
What Is Negligence By Omission?

Negligence by omission occurs when a condition worsens because you are not treated in a timely and appropriate manner.
What Is Unreasonable Delay?

Unreasonable delay includes any unnecessary delays by the doctor or medical staff that leads to unacceptable medical care.
What Is Wrongful Drug Administration?

Wrongful drug administration includes prescribing the wrong medication, the wrong dosage, the wrong combination of medications and/or the wrong method of administering the drug.
What Is Informed Consent?

As a patient, you have the right to know everything regarding your medical treatment. You are also permitted to refuse treatment, by law. If you believe your doctor proceeded against your will, you can hold the doctor legally liable for medical malpractice.
If I Signed A Consent Form, Am I Able To File For Medical Malpractice?

All medical treatments must be provided with the patient's informed consent, except in cases of extreme emergency. Typically, patients sign a general consent form upon hospital admission and a more specific consent form prior to an invasive procedure or operation. If a doctor fails to provide the appropriate standard of care, the signed consent form does not waive your right to file a medical malpractice claim.
I Was Discharged From Hospital Too Early Is This Medical Malpractice?

If you were sent home before you were medically stable and had to be re-admitted to the same or a different hospital, you may be able to file a claim for medical malpractice. Contact an experienced attorney to review the details of your case.
I Was Injured By A Defective Medical Device, Can I File A Medical Malpractice Claim?

Medical devices are used to treat an injury, illness, disease or disability. These can include heart stents, knee implants, metal hip implants, IVC filters and more.

If you have been injured by a defective medical device during a treatment or medical procedure, you may have grounds to file a product liability claim.

At Spar & Bernstein, we handle both medical malpractice and product liability cases. Contact us for a free initial consultation to review the details of your case and determine next steps.
How Can I Get A Copy Of My Medical Records?

You are entitled to a copy of your medical records, even if your medical bills are unpaid. Contact your physician to ask for a copy of your records.
How Long Does A Medical Malpractice Lawsuit Take?

Resolving a medical malpractice lawsuit can take several months to several years. An experienced attorney will review your case and fight on your behalf for a fair settlement.
Experienced Leader in Immigration and Injury Law
Bradford H. Bernstein, a second-generation leader at Law Offices of Spar & Bernstein, P.C., has helped over 100,000 clients with immigration and personal injury issues. Brad joined the firm in 1993, became a partner in 1997, and assumed leadership in 2000 after Harry Spar retired.
View Brad's Bio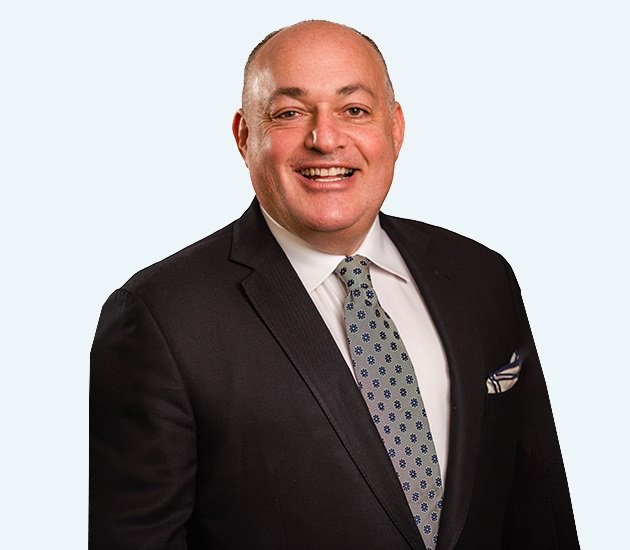 Bradford H. Bernstein