EMPLOYMENT IMMIGRATION ATTORNEYS WITH 50 YEARS OF EXPERIENCE
Our dedicated team at Spar & Bernstein has 50+ years of immigration expertise. Our dedicated attorneys have helped thousands of clients obtain employment-based visas.
Contact Employment Immigration Lawyer
WHY HIRE SPAR & BERNSTEIN FOR EMPLOYMENT IMMIGRATION?
Whether you are seeking employment in the United States or you are an employer wishing to sponsor foreign workers, our knowledgeable employment immigration lawyers can help with employment and other immigration cases.
We'll guide you through U.S. Citizenship and Immigration Services (USCIS) regulations and procedures and remove any obstacles that may be standing in your way.
TEMPORARY (NONIMMIGRANT) WORKERS VS. PERMANENT (IMMIGRANT) WORKERS
In the United States, you are eligible to work as:
A temporary (Nonimmigrant) worker
A permanent (Immigrant) worker
Nonimmigrant workers are permitted to work in the country temporarily. Typically, the prospective employer files a nonimmigrant petition with USCIS.
Permanent workers are selected on the basis of their skills, education and experience and can live and work permanently in the US
IMMIGRANT (PERMANENT) EMPLOYMENT-SPONSORED VISAS
Immigrant visas and permanent employment sponsored visas to obtain a green card include:
Employer-Sponsored Visas
EB-1 Persons of extraordinary ability in sciences, art, education, business, or athletics. No employer or specific offer of employment is required.

 

EB-1 Outstanding Professors and Researchers "who stand apart in the academic community through eminence and distinction based on international recognition".

EB-1 Multinational Executives and Managers.

 

EB-2 Professionals holding an advanced degree or equivalent who have a Labor Certification or who can demonstrate that their employment is in the National Interest. 

A Labor Certification is also waived for exceptional ability aliens.

EB-2 Exceptional ability aliens in the sciences, arts, or business who will substantially benefit the national economy, cultural or educational interests, or welfare in the United States (Requires job offer)

EB-3 visas for skilled workers, professionals, or other workers
EB-4 visas for special immigrants

including religious

workers

EB-5 visas for immigrant investors
In all of the above, spouses and children under 21 years old are derivative beneficiaries and are entitled to the same benefits, including lawful residence status, as the primary beneficiary. 
Not Sure Which Visa Applies To You?
NONIMMIGRANT (TEMPORARY) EMPLOYMENT VISAS
Nonimmigrant or temporary employment visas include:
H-1B visas for employees in highly specialized fields
H-2A visas for temporary agricultural workers from designated countries
H-2B visas for temporary seasonal non-agricultural workers
H3 visas for educational and training opportunities
L1 visas for intracompany executives and managers
O1 visas for people with extraordinary abilities in science, arts, education, business or athletics
O2 visas for O1 visa holders' assistants
O3 visas for O1 visa holders' dependents
P visas for sports representatives, coaching teams and entertainment companies
R1 visas for temporary religious workers
I visas for journalists and foreign press who are visiting the U.S to work or take part in media activities
Treaty Trader And Investor Visas:
E1 visas for treaty traders
E2 visas for treaty investors
ADDITIONAL NONIMMIGRANT VISA TYPES TO EXPLORE
Visitor Visas:
B1 visa for business visits
B2 visa for tourism purposes
Student Visas:
F1 visa for students
F2 visa for dependents of F1 visa holders
M1 visa for vocational purposes
Exchange Visitor Visas:
J1 visa for exchange program (study or work) visitors through the U.S Department of State
Q1 visa for cultural and employment exchange programs through the USCIS
HOW TO APPLY FOR AN EMPLOYMENT VISA
The steps to take to apply for an employment visa vary drastically based on your exact situation.
Since every process is different and each case is unique, it's important to contact an experienced employment immigration lawyer to determine the appropriate steps for application.
Speak With An Immigration Lawyer
Experienced Employment Immigration Lawyers Fighting for You
Don't wait. Solve your U.S. immigration problems now.
65+ years of experience in all areas of immigration law
Helped 100,000+ people to obtain U.S. immigration benefits
Citizenship, Naturalization, Family Immigration, Waivers & more
Schedule a Call
EMPLOYMENT IMMIGRATION FAQS
Is There An Annual Quota For Employment-Based Immigrant Visas?

Every fiscal year (October 1st – September 30th), approximately 140,000 qualified applicants (principals and their dependents) receive employment-based immigrant visas under the provisions of US immigration law.

This number is roughly divided among the preference categories as follows:

EB-1: 40,000 or 28.6%
EB-2: 40,000 or 28.6%
EB-3: 40,000 or 28.6%
EB-4: 9,940 or 7.1%
EB-5: 9,940 or 7.1%

If the quota from a category is not filled, it is transferred to another category. You can visit Travel.State.Gov to review The Visa Bulletin.
What Is USCIS?

USCIS stands for the US Citizenship and Immigration Services and is the federal agency responsible for overseeing lawful immigration in the United States.
What Is I-140?

Form I-140 (known as Immigrant Petition for Alien Worker) is a document that is filled out to request an employment-based green card. It is filed with the USCIC (US Citizenship and Immigration Services).

Depending on the employment category under which you petition, it might be necessary to prepare different documents as evidence, such as:

Letters on academic and professional accomplishments
Support letters by experts in your career field
A cover letter explaining why you meet the category requirement

The experienced employment immigration attorneys at Spar Bernstein can help you prepare all of the documents needed for the process. 
What Are The Subgroups And Employment Immigration Characteristics Of The EB-1 Preference Category?

The EB-1 preference category generally refers to people with extraordinary achievements and abilities.

The subgroups include:

People with extraordinary abilities in education, sciences, arts and athletics. They do not need to have a specific job offer but must prove they are coming to the US to continue work in their respective field of expertise. They can file Form I-140 with the USCIS on their own.
Outstanding professors and researchers of international recognition who have 3+ years of experience in teaching and research. They must prove they are coming to the US in similar research positions at universities or other institutions or to pursue tenure. They must have a job offer from a prospective employer who also files Form I-140 with the USCIS on their behalf.
Multinational executives and managers who have worked for a branch, affiliate or subsidiary of a US employer for a minimum of one year, out of the three preceding years. They must come to the country as a manager or executive. The employer needs to offer them a job position and file Form I-140 with the USCIS on their behalf.
What Are The Subgroups And Employment Immigration Characteristics Of The EB-2 Preference Category?

The EB-2 preference group includes people with advanced degrees and exceptional abilities.

The subgroups include:

Professionals with advanced degrees, higher than a baccalaureate degree or a baccalaureate degree with 5+ years of professional experience.
Professionals with a degree in art, science or business that surpasses the ordinary level of expertise.

For the EB-2 preference group, a Labor Certification needs to be approved by the Department of Labor. The employer is responsible for filing Form I-140 with the USCIS on the employee's behalf. A Labor Certification can be waived if your work is in the national interest. This is called a national interest waiver. 
What Are The Subgroups And Employment Immigration Characteristics Of The EB-3 Preference Category?

The EB-3 preference group includes professionals, skilled workers and other workers.

They are divided into the following subgroups:

Professionals with a baccalaureate degree from a US college or university or a foreign equivalent degree.
Skilled workers with 2+ years of experience or training not related to seasonal or temporary jobs.
Other workers who can work in various positions that are not seasonal or temporary and require less than two years of experience.

For the EB-3 preference group, the employer must file Form I-140 and get an approved Labor Certification from the Department of Labor.
What Are The Subgroups And Employment Immigration Characteristics Of EB-4 Preference Category?

The EB-4 preference group includes "special immigrants" grouped into different subgroups, including:

Broadcasters
Employees of the US Government abroad
Foreign medical graduates
Religious workers
Retired employees of international organizations

The subgroups under this category are numerous and each of them has its own specific requirements. In addition, each subgroup may require different forms to be filed with the USCIS.

To determine your preference group, consult the knowledgeable employment immigration lawyers at Spar Bernstein, who will provide professional recommendations on your individual case.
Can I Be Sponsored For Employment While Outside Of The United States?

If you have the required education and experience and have received a job offer from a US employer, you may be sponsored to arrive to the United States without the need to work for the employer before arriving.

Once the employer has offered you the job, they can complete the immigrant visa process with an immigration attorney and have a visa issued in your name. This will allow you to enter the country and begin working.
If My I-140 Petition Was Approved, Can My Family Join Me In The US?

If your I-140 petition was approved, your spouse and unmarried children who are under 21 years old can apply for admission to the United States.

Consult a knowledgeable immigration lawyer to determine the status your family members can use to apply for admission to the country. The status will depend on your respective employment-based preference category.

At Spar & Bernstein, we have helped thousands of family members reunite with relatives who work in the US.
What Is Labor Certification?

Labor certification is a document that is required when applying for employment immigration under the EB-2 and EB-3 preference categories. It is obtained by the employer from the US Department of Labor and certifies that:

There are not enough qualified US workers willing to fill the position at the prevailing wage for the respective geographic location
Employing a foreign worker will not impact the working conditions and wages of US workers in similar positions
What Is A National Interest Waiver?

A National Interest Waiver is connected to the EB-2 visa. It allows the EB-2 visa applicant to petition for a visa without the requirements of a labor certification, on the grounds that the abilities and experience of the applicant will support the national interests of the United States.
What Is An Adjustment Of Status?

An adjustment of status refers to the process of changing your status from nonimmigrant to immigrant. It signifies a change of your initial intentions to stay temporarily in the United States. If your request for an adjustment of status is approved, you will be granted lawful permanent residence and issued a Green Card.
How Can I Adjust My Status To Permanent Residency Based On Employment?

Lawful permanent residency allows you to work and live in the US and apply for various jobs, except for those that are legitimately restricted to US citizens.

To adjust your status:

Your employer must obtain a certification from the Department of Labor verifying that no US workers are available or willing to fill the respective position and be paid the average wage in the geographic region.
Your employer must file a petition with the USCIS on your behalf. In some situations, you may be able to file the petition yourself.
If you are already in the country on a temporary visa and are willing to remain in the US as a permanent resident, you can also apply for adjustment of status. The requirements include the approval of your employer's petition and your visa number.

To determine how to adjust your status, contact Spar & Bernstein's team of immigration attorneys. We will research your case details and provide professional advice on the right steps to take.
What Are The Most Common Temporary Employment-Based Visas?

The most common temporary employment-based visas fall into several categories:

H-1B: Foreign professionals in "specialty occupations" such as IT professionals, engineers, healthcare workers, financial analysts, and more
H-2B: Temporary seasonal non-agricultural workers
H-2A: Agricultural workers coming from designated countries
L-1A & L-1B Intra-company transferee visa: Foreign workers who are employed abroad at companies related to a US employer, when the US employer needs their services

O Visas – extraordinary ability

 

P Visas – athletes, artists, and entertainers performing in a group with national or international recognition

 

H3 – Training Visa

The H-1B visa is typically issued for three years and may be extended by an additional three years. The annual limit for the H-1B is 65,000 visas, plus an additional 20,000 for foreign professionals with a US master's degree or higher degree.

The H-2B visa has a validity of up to one year, with the possibility to renew it twice for a maximum stay of three years. Typically, the annual limit for H-2B visas is 66,000.

The H-2A visa is issued for an approved period of employment and can be renewed several times for a total stay that does not exceed three years. There is no annual limit to the number of H-2A visas issued.

L-1A & L-1B visas are initially issued for a period up to three years. These visas may be extended by up to four additional years for L-1A and up to two additional years for L-1B. This category has no annual limit on the number of visas issued.
Who Can Appy For A Immigrant Employment Authorization Document?

If you do not have a work visa but want to work in the United States, you can apply for an employment authorization document. To qualify, you must be:

A foreign student
A refugee/asylee
A family-based nonimmigrant
An employment-based nonimmigrant
A stateless individual or refugee
Why Should I Hire An Employment Immigration Lawyer?

Hiring an employment immigration lawyer can help you navigate through the complex process of employment in the US and overcome the obstacles that may stand in your way.

Whether you are seeking employment immigration as a worker, seeking to adjust your status or you are an employer who wants to organize legal employment for foreign workers, at Spar & Bernstein, we will:

Provide professional consultation on employment immigration categorization and possibilities
Assist you with completing and submitting your visa application
Check your visa status
Help you with visa renewals
Help you file the necessary documentation with the USCIS
Determine the best route for your adjustment of status
Look at the details of your individual case and determine if there's a possibly of bringing your family members to the US
What Types of Immigration Lawyers Spar & Bernstein Has?
Experienced Leader in Immigration and Injury Law
Bradford H. Bernstein, a second-generation leader at Law Offices of Spar & Bernstein, P.C., has helped over 100,000 clients with immigration and personal injury issues. Brad joined the firm in 1993, became a partner in 1997, and assumed leadership in 2000 after Harry Spar retired.
View Brad's Bio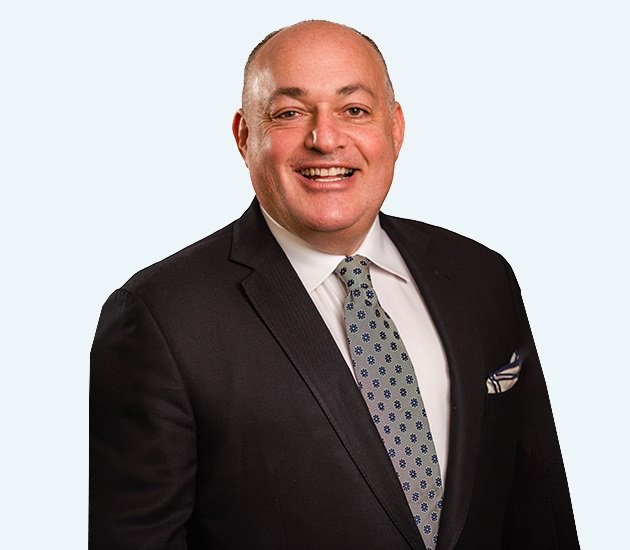 Bradford H. Bernstein