DEPORTATION AND REMOVAL DEFENSE ATTORNEYS WITH 50 YEARS OF EXPERIENCE
With 50+ years of  immigration experience, our deportation and removal defense attorneys at Spar & Bernstein have helped over 100,000 people obtain immigration benefits in the United States, and we can help you too.
Contact A

n

E

xperienced Deportation And Removal

Lawyer
WHY HIRE SPAR & BERNSTEIN FOR DEPORTATION AND REMOVAL DEFENSE?
Our dedicated team at Spar & Bernstein has helped tens of thousands of people across the US fight deportation and removal proceedings.
Our attorneys will be by your side each step of the way, to help you file the necessary documents, represent you in court and do everything in their power to ensure you remain in the US.
REASONS FOR DEPORTATION
Common reasons for deportation include, but are not limited to:
Overstayed visa
False claims of citizenship
Violations of immigration law, such as marriage fraud
Aggravated felony conviction
Firearm offenses
Domestic violence
Crimes involving moral turpitude
Other immigration law violations
Contact the experienced immigration lawyers at Spar & Bernstein to review the details of your deportation and determine what can be done to help you remain in the US.
CANCELLATION OF REMOVAL
Cancellation of removal allows you to adjust your status from "deportable" to "lawfully admitted for permanent residence" during deportation proceedings.
The three main types of cancellation of removal include:
Cancellation Of Removal For Permanent Residents (Form EOIR-42A)
Cancellation of Removal for Permanent Residents applies to Green Card holders under certain conditions: 5+ years of lawful permanent residence status, having continuously resided in the USA for 7 years in any status, no aggravated felony, and no past removal reliefs.
Cancellation Of Removal For Non-Permanent Residents (Form EOIR-42B)
Cancellation Of Removal For Non-Permanent Residents applies to non-permanent residents under the following conditions: 10+ years of physical presence in the US, no disqualifying criminal convictions, proof of good moral character and evidence that an immediate relative will suffer exceptional hardship if the non-permanent resident leaves the country.
VAWA Cancellation Of Removal (Form EOIR-42)
VAWA Cancellation of Removal (also known as special rule cancellation of removal) applies to children and spouses who do not have lawful permanent residence and who have suffered violence by a parent or spouse who is a US citizen or unlawful resident.
Not Sure If Cancellation Of Removal Applies To You?
REMOVAL PROCEEDINGS
Removal proceedings, or deportation, typically includes the following steps:
The Department of Homeland Security (DHS) sends you a Notice to Appear (NTA).
The immigration court holds an Initial Hearing (also known as a Master Hearing) where DHS officials explain why you should be deported.
The court holds an Individual Hearing (known also as a Merit Hearing) where you can present proof for relief from removal and adjustment of status.
The immigration judge makes a decision on your deportation.
Both you and the DHS have the right to appeal the judge's decision before the Board of Immigration Appeals (BIA).
If you lose your appeal before BIA, you can appeal before the Federal Circuit Court of Appeals
If you lose your appeal before the Federal Circuit Court, you can appeal to the US Supreme Court.
Speak With An Immigration Lawyer
Experienced Deportation And Removal Defense Lawyers Fighting for You
Don't wait. Solve your U.S. immigration problems now.
65+ years of experience in all areas of immigration law
Helped 100,000+ people to obtain U.S. immigration benefits
Citizenship, Naturalization, Family Immigration, Waivers & more
Schedule a Call
DEPORTATION & REMOVAL DEFENSE FAQS
Is There Difference Between Deportation And Removal?

Removal is the legal term for deportation.

The term also encompasses inadmissible individuals who are not allowed to enter or remain in the United States.

Deportable aliens are non-U. S citizens or non-nationals who are in the United States but need to be removed from the country due to their immigration violation or a crime they have committed. 
What Should I Do If I Am Facing Deportation?

If you have been detained and are facing deportation from the United States, contact Spar Bernstein and consult with an immigration lawyer as soon as possible to determine your options. Our lawyers may be able to present arguments to prove that you should not be removed. 
Can I Stop A Removal Proceeding?

In some cases, you may be eligible for a waiver of removal, cancellation of removal, asylum status, or an application for withholding of removal or convention against torture (if you are fleeing from harassment, oppression, or deprivation of human rights in your country).

You can also apply for adjustment of status if you qualify, such as being married to a United States citizen or being a VAWA applicant.
What Are The Most Common Reasons For Deportation?

The most common reasons for deportation include:

Aggravated felonies including murder, drug crimes, theft crimes and more
Firearms offense
Drug offense
Human trafficking
Crimes of moral turpitude
Multiple criminal convictions
Prostitution or patronizing a prostitute
False claim of US citizenship
Failure to notify the USCIS of change of address, name or other important information
Visa violation
Working in the US without permission
Joining banned organizations in the US

If you are threatened with deportation, contact the knowledgeable deportation and removal defense attorneys at Spar Bernstein as soon as possible to review your case.
What Is a Crime of Moral Turpitude?

Moral turpitude is a legal concept that describes immoral or unethical behavior that violates social standards. Examples of crimes of moral turpitude that can serve as grounds for deportation include fraud, larceny, rape, drunk driving, domestic abuse, and more.
What Are The Most Common Deportation Defense Methods?

The most common methods of deportation defense include:

Adjustment of Status, including marriage to US citizens and VAWA applicant

s

Threat to the individual's safety if they return to their country

, including

political

asylum

,

withholding

or removal,

and convention against torture

Green card eligibility depending on time spent in the U

nited States, including cancellation of removal

and 212 H Waiver

212C Waiver

for crimes committed prior to February 1997

Refugee status

To identify if any of these defense methods apply to your case, contact our deportation and removal defense attorneys at Spar & Bernstein.
What Is Expedited Removal?

Expedited removal is the process of deporting foreign citizens from the US without a hearing before an immigration judge. Expedited removal can occur in situations of fraud, misrepresentation, and lack of visa, among others.

You cannot appeal Expedited Removal. You may also be barred from reentering the US for a minimum of five years and even for life, depending on the severity of the situation that led to your expedited removal.
What Is Voluntary Departure?

Voluntary departure refers to leaving the US on your own before completing removal proceedings. You must request voluntary departure before an immigration judge or department of homeland security officer. Otherwise, you may have just self-deported. 

You do not qualify for voluntary departure if you:

Have prior removal orders
Have been convicted of an aggravated felony

When you leave under voluntary departure you are not leaving with an order of deportation.
What Is A Notice To Appear?

A Notice to Appear (NTA), known also as Form I-862, is an official document that triggers the beginning of the deportation process against a foreign national.

A NTA may be delivered:

Personally, served by an immigration officer
By mail at your last-known address

Receiving a Notice to Appear does not necessarily mean you will be deported. Contact a deportation and removal defense attorney at Spar Bernstein to discuss your case and get recommendations on your next steps.
How Long Does It Take To Be Deported?

The deportation process can range from several hours to several years, depending on factors such as:

The location of your detention
Previous removal orders
Length of time spent in the US
What Is ICE?

US Immigration and Customs Enforcement (ICE) is the federal law enforcement agency in charge of immigrant deportation. ICE's mission is to protect the US from illegal immigration and cross-border crime that may put national security and public safety at risk.
What Will Happen If I Miss My Initial Hearing?

If you miss your Initial Hearing (known as the Master Calendar Hearing), this will result in an automatic order of removal and a warrant for your arrest. In addition to deportation, you will not be allowed to enter the US for ten years.
What Is A Bag And Baggage Letter?

If the judge has issued an order of removal and you are not detained and put in ICE custody, you will receive a Bag and Baggage letter after you've been ordered deported, known also as Form I-166, at the address on file at the immigration court.

The letter will contain information about where you need to go to report details about leaving the country, including the amount of baggage you can take with you.
What Will Happen If I Ignore My Removal Order?

If you ignore your removal order, ICE will send your file to the fugitive unit and you may get arrested.
Can I Return To The US After Being Deported?

In order to return to the United States after an order of removal, you will need a waiver. 
Can I Lose My US Citizenship And Be Deported?

Although extremely rare, there are cases where naturalized citizens can lose their US citizenship and be threatened with deportation. Such cases include lying about your identity or criminal activity during the naturalization process.
Why Do I Need A Deportation Attorney?

Removal defense is a very complex area of immigration law, and there are numerous factors that can affect the outcome of your case.

Our knowledgeable and compassionate deportation defense attorneys at Spar & Bernstein will review the details of your case and determine your options.

We will file the necessary documents, represent you in court and assist you with adjustment of status procedures, ensuring we do everything in our power to keep you in the US.

Statistics show that people who are represented by an attorney of removal have a more likely chance of winning their case.
What Types of Immigration Lawyers Spar & Bernstein Has?
Experienced Leader in Immigration and Injury Law
Bradford H. Bernstein, a second-generation leader at Law Offices of Spar & Bernstein, P.C., has helped over 100,000 clients with immigration and personal injury issues. Brad joined the firm in 1993, became a partner in 1997, and assumed leadership in 2000 after Harry Spar retired.
View Brad's Bio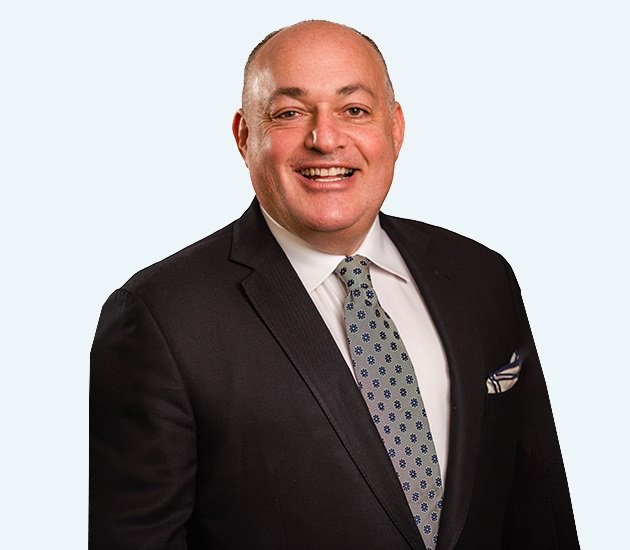 Bradford H. Bernstein