NYC NURSING HOME NEGLIGENCE ATTORNEYS WITH 50 YEARS OF EXPERIENCE
At Spar & Bernstein, we have been successfully resolving personal injury cases for over 50 years. If your loved one has been injured due to nursing home negligence, our compassionate and knowledgeable attorneys will manage your case with the utmost care.
Contact Our Lawyers for Nursing Home Negligence
WHY HIRE SPAR & BERNSTEIN FOR NURSING HOME NEGLIGENCE CASES?
From bed sores, medication negligence, and malnutrition to negligent supervision and wrongful death, our team at Spar & Bernstein will investigate your case, collect evidence, negotiate settlements and represent you in court to ensure a maximum settlement for your loved one's injuries or your loss.
TYPES OF NURSING HOME NEGLIGENCE CASES RECOGNIZED BY NEW YORK STATE LAW
The most common cases in New York include bed sores, falls due to negligence, malnutrition, dehydration, medication negligence, negligent hiring and supervision failure to properly maintain equipment and failure to maintain facility security.
NEW YORK NURSING HOME NEGLIGENCE LAWS
The statute of limitations states that a nursing home negligence claim must be filed within three years. A claim of wrongful death due to nursing home negligence must be filed within two years.
Public Health Law §2801-d
Public Health Law §2801-d states that if a residential health care facility fails to provide rights or benefits to its residents, it can be held liable for the injuries caused by the failure. This law allows plaintiffs to recover compensatory and punitive damages.
N.Y. Public Health Law § 2895-b(3)(a), in effect as of January 2022, defines the minimum standard of staffing hours at nursing home facilities.
Staffing hours of care per resident per day should be 3.5 hours provided by certified nurse aide, a licensed nurse, or a nurse aide.
WHO IS LEGALLY RESPONSIBLE FOR NURSING HOME NEGLIGENCE IN NEW YORK?
The parties at fault for nursing home negligence in New York include anyone who contributed to the patient's injuries or death at the facility.
This may include nursing homes and parent companies, doctors and nurses, caregivers, groundkeepers, maintenance staff, and more.
Types of Compensation For Nursing Home Negligence In New York
Medical Expenses
If your loved one suffered injuries due to nursing home negligence, you can seek compensation to cover medical treatment.
Pain And Suffering
If your loved one has experienced pain and suffering as a result of negligence at a nursing home facility, you can file a lawsuit for pain and suffering.
Loss Of Enjoyment
If the quality of life of your loved one has been negatively impacted due to nursing home negligence, you can pursue compensation for loss of enjoyment.
Compensation For Wrongful Death
If you have lost your loved one due to nursing home negligence, you can pursue compensation for wrongful death.
Contact Our Nursing Home Negligence Attorney
Experienced Nursing Home Negligence Injury Lawyers
If you or a loved one has suffered from nursing home negligence, don't wait to seek justice.
50+ years of experience in all areas of personal injury law
100+ million dollars recovered for our clients
Nursing Home Negligence, Motor vehicle, Construction accidents & more
Get A Free Case Overview
NYC NURSING HOME NEGLIGENCE FAQS
Who Can Be Sued For Nursery Home Negligence?

The liable parties in a nursing home negligence lawsuit may include:

Doctors
Physicians Assistants (PAs)
Registered Nurses (RNs)
Certified Nursing Assistants (CNAs)
Licensed Practical Nurses (LPNs)
Licensed Vocational Nurses (LVNs)
Maintenance staff
Groundskeepers
Contracted care providers
Custodians
Nursing homes and parent companies
What Is Nursing Home Malpractice?

Nursing home malpractice refers to situations where an elderly person is abused or neglected at a care provider facility. This malpractice can be divided into two groups: nursing home negligence and nursing home abuse.

Neglect is typically defined as a lack of malicious intent. It most commonly occurs due to failure to meet the standards of care, including staff shortages.

Abuse is intended to punish, harm and intimidate, and can extend to physical, psychological and sexual abuse.

Negligence and abuse in nursing homes can lead to physical and emotional injuries and in some cases, death.

Contact an experienced attorney to review the details of your case and determine next steps for you and your loved one.
What Are The Most Common Types Of Nursing Home Negligence In New York?

The most common types of nursing home negligence and accidents include:

Falls due to negligence
Failure to address the resident's medical problems or needs
Medication negligence, such as administering the wrong medication, wrong dosage, or wrong manner of administering
Malnutrition, especially in residents who need feeding assistance or refuse to consume food
Dehydration
Lack of adequate care for residents who cannot move, including failure to change the position of disabled or bedridden residents resulting in bedsores or other injuries
Failure to keep the facility hazard-free
Failure to properly maintain equipment such as walkers, wheelchairs, and more
Failure to provide appropriate security, which can result in residents wandering off and being injured
Negligent hiring, which may extend to a lack of background checks and verification of qualifications
Negligent supervision
Failure to provide adequate training to staff members and caregivers
What Are The Most Common Types of Nursing Home Abuse?

The most frequent types of nursing home abuse include:

Physical abuse
Verbal, emotional or mental abuse
Sexual abuse
Financial exploitation
Isolation from social communication
Unnecessary restraining of a resident
How Do I Know If A Nursing Home Was Negligent?

A nursing home or healthcare facility must exercise reasonable care to prevent injury to a patient's physical and mental state. If reasonable care is not ensured, a facility may be held liable.

A nursing home can be held responsible for injuries caused by the negligence of an employee, negligent supervision of employees and negligent hiring or retention of an employee.
What Are Bed Sores (Pressure Ulcers)?

Bed sores, also known as pressure ulcers or decubitus ulcers, are breakdowns of the skin caused by a prolonged period of pressure in an area of the body.  

This pressure causes a cut-off of the blood supply. If the skin is not treated, a bed sore can transform into a severe infection. 
Why Are Nursing Home Residents Susceptible To Bed Sores?

One of the reasons for bed sores is that nursing home residents are very often immobile, so they are forced to stay in their bed or wheelchair for a long period of time. 

Due to their immobility, they cannot shift their position on their own and instead depend on the nursing home staff. 

Poor diet and dehydration can also play a role in bed sores. When residents do not consume enough water or are not fed properly, their skin can become dry and prone to irritation and tears.  

In short, if a nursing home resident is not well taken care of by the nursing home staff, they can develop painful bed sores. 
How Fast Can Bed Sores Develop?

The time it takes to develop bed sores depends on many factors, including the mobility, diet and hydration level, and skin condition of the resident. 

It can take anywhere from an hour or two to several days for a bed sore to develop. If the nursing home staff is negligent and the situation is not controlled, pressure ulcers can turn into a very serious health problem. 

This is why it is so important that residents are shifted frequently, at short intervals. Nursing facilities are obligated to have policies and procedures to avoid bed sores, ensuring that residents change position every one or two hours. 
What Are The Most Common Causes For Bed Sores?

Bed sores are caused by: 

Remaining in the same position for a long period of time without being moved or shifted;

Experiencing friction against the skin, for example when the skin rubs against another surface such as clothing or bed linen;

Having the skin sheared when the resident moves position but their skin is pulled in the opposite direction, thus causing skin irritation.
What Parts Of The Body Are Most Susceptible To Bed Sores?

The most common parts of the body affected by bed sores include: 

The resident's back, resulting from lying in bed for a long time;

The resident's heels, resulting from pressing them against wheelchair legs;

The resident's buttocks, resulting from sitting on a chair for a long period of time;

The resident's elbows, resulting from pressing them against the arm of a chair.
What Are The Stages Of Bed Sores?

In their development, bed sores go through four stages, which include: 

Warm but intact skin;

Skin breaking or blister-like sores filled with fluid;

Fat and tissue injuries;

Injuries reaching the bones or muscles that can be life-threatening.

The stage of the ulcer determines the treatment the resident should receive. 
My Loved One Has Developed Bed Sores. What Can I Do?

If your loved one developed bed sores after entering a nursing home facility or their condition worsened, it is possible that the nursing home staff has been negligent. 

Demand an explanation and ensure immediate measures are taken to treat the bed sores;

File a complaint with the state board that is responsible for nursing homes, so state investigators will research your loved one's case;

Contact our team at Spar & Bernstein to review the details of your case and help you recover damages for medical expenses, pain, and suffering, or loss of enjoyment.
What Should I Do If I Suspect Negligence In A Nursing Home?

The health and safety of your loved ones takes absolute priority. If you believe they are at risk:

Contact the police to report the incident
Transport your loved one to a hospital, if needed, so they can receive adequate medical attention
Take photos and videos of the injury or the unsafe conditions that endangered your loved one's wellbeing
Report the incident to nursing home management
Search for witnesses and collect information
If your loved one is treated in a hospital, collect the available medical documentation (including information about the date, time and severity of the injury)
Contact a attorney to protect your loved one's interests and pursue compensation for the injuries suffered
What Should I Do In Case Of Nursing Home Wrongful Death?

Due to the complex nature of nursing home wrongful death claims, we recommend contacting a knowledgeable attorney who will investigate the details of the case.

Although a wrongful death lawsuit will not bring your loved one back, it can provide you with comfort to know you have sought justice for your loss. In addition, it will ensure that the nursing home takes action so similar cases do not happen in the future.

At Spar & Bernstein, we offer a free initial consultation to review your case, explore your options and provide recommendations on the best way to proceed with your claim.
Can I Sue A Nursing Home For Financial Exploitation?

Financial exploitation is a type of nursery home abuse.

You can sue a nursing home for financial exploitation, if you have noticed:

Unexplained ATM withdrawals, credit card purchases or bank transfers
Changes in life insurance policies
Changes in powers of attorney
Changes in property titles
Changes in wills

Consult a knowledgeable nursing home abuse attorney to discuss your case and receive professional advice on your next steps.
Can Nursing Home Residents Be Restrained?

As per the New York and federal laws, nursing home residents can be restrained only if their own safety and the safety of other people at the same facility are at risk. Restraints imposed as punishment or to make care administration easier are considered nursing home abuse.
How Can I Report Nursing Home Negligence?

The New York State Department of Health, Division of Nursing Home and ICF/IID Surveillance is the agency responsible for investigating complaints and allegations of nursing home incidents, negligence and mistreatment.

To file a report:

If the investigation concludes that there was neglect, abuse or mistreatment, you can file a civil claim to pursue damages.

Our attorney can help you file these documents and walk you through the reporting process.
What Are The Most Common Signs Of Nursing Home Negligence?

When nursing home residents do not get reasonable care, their health condition can worsen. Signs of potential neglect include:

Fractures, sprains, and dislocations
Unexplained injuries such as bruises, cuts, lacerations, and welts
Unexplained weight loss
Repeated infections
Cases of bedsores (pressure ulcers)
Bleeding that is not related to the resident's medical condition
Poor personal hygiene
Unexplained behavior changes
Emotional outbursts in typically balanced individuals
Refusal to eat, drink or take medication
Reluctance to socialize
Unexpected death
What Nursing Home Conditions Should I Consider When Visiting My Loved One? 

When you visit a family member at a nursing home facility, consider the following:

Does your loved one look clean and cared for?
Are there signs of physical injuries or bedsores?
Are there changes in your loved one's usual behavior?
Is the room clean?
Are the sheets changed regularly?

Monitoring these conditions each time you visit can help ensure your loved one is not a victim of nursing home negligence.
Why Should I Hire Spar & Bernstein For A Nursing Home Negligence Or Abuse Case?

A skillful lawyer will ensure you get the maximum compensation for the injuries or wrongful death your loved one suffered, to help cover medical costs, funeral costs, pain and suffering and other damages.

At Spar & Bernstein, our team will:

Investigate the circumstances of negligence or abuse
Identify if the nursing home and staff have been the subject of similar complaints in the past
Consult professionals to analyze the injuries suffered along with the potential claim value
Guide you through the paperwork and emotional process of filing a claim or a lawsuit
Advise on whether proposed settlement is in your best interest
Represent you in court and handle your case from start to finish

Contact our knowledgeable and compassionate team for a free initial consultation to discuss the details of your nursing home negligence case and get expert advice on next steps.
Can I File A Nursing Home Negligence Lawsuit If I Cannot Afford Legal Services?

At Spar & Bernstein, we believe that everyone deserves legal representation, regardless of their financial situation.

We do not collect upfront fees. Our team offers a free consultation to review your case and explain your options.

You pay an attorney fee only if we reach a settlement, and the fee is a percentage of the net amount you are awarded.
What Types of Personal Injury Lawyers Spar & Bernstein Has?
Experienced Leader in Immigration and Injury Law
Bradford H. Bernstein, a second-generation leader at Law Offices of Spar & Bernstein, P.C., has helped over 100,000 clients with immigration and personal injury issues. Brad joined the firm in 1993, became a partner in 1997, and assumed leadership in 2000 after Harry Spar retired.
View Brad's Bio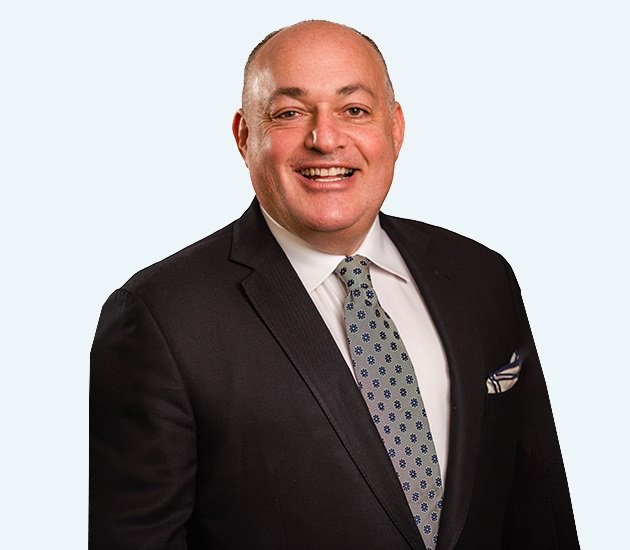 Bradford H. Bernstein