NYC Construction Accident Attorneys With 50 Years Of Experience
With over one hundred million dollars in settled cases and more than 50 years of experience, our construction accident attorneys at Spar & Bernstein are ready to represent you and secure the settlement you deserve.
Contact NYC Construction Accident Lawyer
Why Hire Spar & Bernstein For Construction Accident Cases?
We skillfully investigate and manage your personal injury case to pursue high compensation due to your accident, from injuries to falls or falling objects to faulty equipment, electrocution accidents, and more.
At Spar & Bernstein, you're never just a case number. Our caring and compassionate litigators provide legal support to help you through a trying time and ensure your medical costs are covered.
Our firm's reputation is founded on three principles: the experience of our attorneys, the uncompromising quality of our services, and the confidence we instill in our clients.
Types of Construction Accidents Recognized by New York State Law
The most common construction accidents recognized by New York State Law that may result in compensation include faulty equipment, falling objects, falls, electrocution accidents, being caught in or between equipment and more.
Strict Liability For Your Injuries In Construction Accidents In New York
Labor Law 200 requires that owners and contractors ensure a safe construction site environment to protect workers from hazards. If a construction site is unsafe and an employee is injured, the employee can hold contractors or site owners liable.
Known as the Scaffold Law, Labor Law 240 lays out strict regulations for workers performing jobs at high elevations, such as tall structures, ladders or scaffolds.
If the worker is not properly protected and suffers an accident, they may pursue compensation from the third parties who provided safety devices or were in charge of supervising the project.
Labor Law 241 specifies the safety codes and equipment needed during demolition, excavation and other construction work. If safety measures are not in place and a worker is injured, they may file a lawsuit against the contractors involved.
New York labor laws provide legal grounds to file a claim for construction accidents caused by negligence and pursue both individual compensation and improved safety conditions.
Who Is Liable For Construction Accidents In New York?
The parties liable for construction accidents in New York include your employer or third-parties, such as subcontractors or manufacturers of a faulty or defective product.
Machinery or property owners who have not taken measures to ensure the construction site's safety may also be held liable.
Types Of Compensation For Construction Accident Injuries
Medical Expenses
If you are injured on the job, you can file a claim against the at-fault person or company to be held liable for your hospital bills and expenses related to ongoing treatment.
Pain And Suffering
Physical injuries and emotional suffering can negatively affect your quality of life. You can file a claim against the party responsible for the accident to pursue compensation for emotional distress.
Lost Income
As a result of a construction accident, you may not be able to work for a certain, or indefinite, period of time. Your attorneys can file a claim to pursue compensation to cover lost wages for the duration of your recovery.
If your loved one is killed in a construction accident, your family can pursue compensation, including end-of-life, pain and suffering, lost income, lost inheritance and more.
Property Damage
If your personal property is damaged during the accident, the at-fault party may be held liable for damages.
Punitive Damages
If the at-fault party exhibited grossly negligent behavior, you may be able to collect further compensation.
Disclaimer: attorney advertisement. prior successful results do not guarantee a similar outcome
Experienced Construction Accident Lawyers Fighting For You
Are you or a loved one dealing with the aftermath of a construction accident? Don't wait another day to get the legal help you need.
50+ years of experience in construction accident law
100+ million dollars recovered for our clients
Construction accidents, Mothor vehicle & more
Get A Free Case Overview
Construction Accident FAQs
What Is Workers' Compensation?

Workers' compensation is an insurance mandated by the government and paid for by the employer. It ensures that employees who are injured in job-related accidents receive medical and wage benefits.

If you are injured in a construction accident, you can receive workers' compensation from your employer. However, workers' compensation also prohibits you from suing your employer.
I Was Hurt In A Construction Accident. What Will Workers' Compensation Cover?

In New York, workers' compensation typically covers your medical expenses, along with two-thirds of your average weekly wage, and travel expenses to and from health care appointments.
What Is Not Covered Under Workers' Compensation?

Injuries that are typically not covered under workers' compensation include:

Injuries received while performing the job under the influence of alcohol or drugs
Injuries received in violation of company rules and regulations
Injuries that occur while commuting to/from your job location
Emotional and psychiatric injuries
Self-inflicted injuries

To make sure you are eligible for workers' compensation, consult experienced construction accident attorneys.

At Spar & Bernstein, we will research your case and identify your options for filing additional claims outside of workers' compensation.
Can I Sue For A Construction Accident Outside Of Workers' Compensation?

If you are injured on the job in New York, you will receive workers' compensation from your employer. You are not permitted to sue your employer. However, you may have grounds to file a claim against other parties if they are responsible for your injury, including third-party contractors, subcontractors or property owners.

At Spar & Bernstein, our experienced construction accident lawyers investigate your case, define your options and represent you to ensure you receive the maximum compensation for your injury.
What Is A Third-Party Construction Accident Claim?

A third-party construction accident claim is a civil lawsuit against a party that is not your direct employer.

Depending on the cause of the accident, third parties may include:

General contractors
Subcontractors
Manufacturers of a faulty or defective product, tool or machinery
Property owners who have not taken steps to ensure construction site safety
Engineers
Architects
Third-party vendors
Utility companies
Government agencies
Other people present at the accident site on the day of the injury
How Can I Identify Who Was At Fault For The Construction Accident?

To determine who is at fault for your accident, hire experienced attorneys who specialize in construction accidents. They will:

Visit the accident scene
Talk with witnesses
Analyze reports
Access the safety records related to the construction site where the accident occurred
Find information on additional safety protocols
Consult specialists in construction or other relevant fields
What Compensation Can I Receive After Filing A Construction Accident Claim?

Filing a construction accident claim allows you to seek both economic and non-economic damages.

Workers' compensation, on the other hand, gives you indemnification for economic damages, only.

Economic damages include:

Medical expenses
Medical devices
Anticipated medical bills
Long-term care expenses
Physiotherapy and rehab
Lost wages
Lost employment benefits
Home or vehicle modifications
Property damage
Funeral and burial costs if there is a wrongful death case

Non-economic damages you may pursue include:

Pain and suffering
Post-traumatic stress disorder
Emotional damages
Deterioration of your quality of life
Can I Hire A Construction Accident Attorney If I Cannot Pay For The Legal Services?

The post-accident period poses physical, psychological, emotional and financial challenges for you and your loved ones.

At Spar & Bernstein, you will pay our legal fees only after a successful conclusion to your case when a settlement is reached, or a money verdict is obtained.

Once we win your case, you pay only a percentage of your net compensation.

We offer a free initial consultation to discuss the details of your construction accident and the subsequent steps to be taken.
What Happens Until I Get Compensated For My Construction Accident Injury In New York?

The time following a construction accident may be extremely difficult for you and your family. In addition to physical and psychological damages, you may be unable to work for months, years, or even permanently.

By the time a verdict or settlement is reached, several years can pass, during which time you and your family members may be forced to live with no income.

With this in mind, our Spar & Bernstein attorneys work tirelessly to ensure our clients are compensated even before a verdict or settlement is reached.

Depending on the case, our attorneys will fight to ensure our client's medical bills and lost compensation are paid through workers' compensation, allowing bills to be paid as they arise.
When Should I Contact Construction Accident Attorneys?

The sooner you seek legal representation, the better. Immediate contact with experienced attorneys will ensure you:

Get the workers' compensation you are entitled to
Pursue a timely investigation to secure the necessary evidence
Communicate with specialists who can estimate your future expenses in regards to medical bills, rehab, lost wages and more, to file for adequate compensation
When Should I File My Construction Accident Claim?

According to New York state law, your claim needs to be filed within three years after the construction accident has occurred. If you miss this deadline, you lose your right to pursue compensation for your injuries.

Hiring legal representation will ensure you handle all paperwork on time to meet important deadlines.
What Should I Do If I Get Hurt Or Injured On A Construction Site?

If you are hurt on a construction site, the first thing to do is call 911 and wait for an ambulance. An ambulance is the quickest way to obtain medical treatment and an ambulance report documents that you got injured at a construction site.  Do not get driven to the hospital by a co-worker or a boss.  This will delay medical treatment and provide an opportunity for the liable party to dispute if the accident happened at the construction site.

 

Take out your phone, or if to injured, ask a co-worker to take out a phone and document by video and photo your injury and to document the condition of the construction site by video and photo at the time of your accident.  Construction sites change every day, and you will never have an opportunity again to document the condition of the construction site at the time of injury.

 

Get medical treatment at a hospital.  When at the hospital, be thorough in describing your injuries.  An insignificant injury can become a big problem later and will be more difficult to prove it is related to your construction accident if you did not complain about it from inception.

 

Do not talk to anyone about your accident other than your doctor or lawyer.   Anything you say to a co-worker, your employer, or a "Site Safety Supervisor" may come back and haunt you at a later date.

 

Keep all appointments with doctors.  Missing appointments with doctors and ignoring medical advice will have an impact on your health and legal case.

 

Call Spar & Bernstein at 1-800-529-5465 so we can begin an investigation of the accident before anything changes on the construction site.  Don't sign anything and don't make any recorded statements without legal representation. 

 
Experienced Leader in Immigration and Injury Law
Bradford H. Bernstein, a second-generation leader at Law Offices of Spar & Bernstein, P.C., has helped over 100,000 clients with immigration and personal injury issues. Brad joined the firm in 1993, became a partner in 1997, and assumed leadership in 2000 after Harry Spar retired.
View Brad's Bio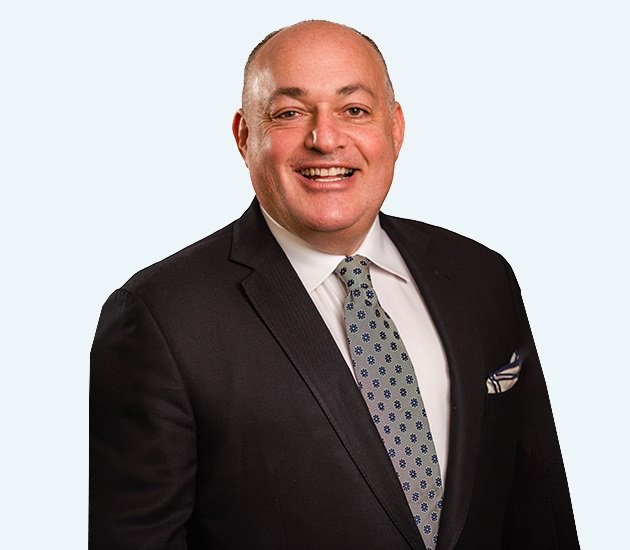 Bradford H. Bernstein