NEW YORK BICYCLE ACCIDENT ATTORNEYS WITH 50 YEARS OF EXPERIENCE
For over 50 years, our tenacious and knowledgeable attorneys at Spar & Bernstein have been representing clients in personal injury cases, including bicycle accidents, to secure fair compensation, offer legal expertise and provide emotional support.
WHY HIRE SPAR & BERNSTEIN FOR A BICYCLE ACCIDENT?
If you have been injured or have lost a loved one in a bike accident, our New York bicycle accident lawyers will research your case, identify the liable parties, negotiate economic or non-economic damages and if needed, represent you in court.
Contact Our Bike Accident Lawyers
BICYCLE ACCIDENTS RECOGNIZED BY NEW YORK STATE LAW
The most common accidents involving bicycles include:
Bicycle accidents involving motor vehicles, such as a bus or a truck
Bicycle accidents involving other cyclists
E-bike accidents
Hit-and-run accidents
Car door accidents
Sideswipe accidents
NEW YORK BICYCLE ACCIDENT LAWS
The statute of limitations defines that after a bicycle accident in New York, you have three (3) years to submit a personal injury claim. After this period, you are no longer eligible to seek compensation for your bike accident injuries.
If you are filing a claim against a municipality or a government agency, you must do so within one year and 90 days from the date of the bicycle accident. The first step in this process is to submit a Notice of a Claim within 90 days after the accident.
The Comparative Negligence Law in New York states that everyone can seek compensation for a bicycle accident injury, regardless of the extent to which they contributed to the accident. If they are found at fault, their compensation will be decreased by the percentage of their fault.
This law states that motor vehicle drivers or passengers must check for approaching cyclists and pedestrians before opening vehicle doors, to minimize the risk of hurting them.
This law states that drivers must drive safely to avoid colliding with cyclists and use their horn to signal their presence. Typically, this means giving a cyclist the right of way to prevent an accident. Disobeying this law and causing an injury to a cyclist can result in a fine, jail time or driver's license suspension.
These laws state that all motorists must drive on the right side of the road. If a motorist wants to pass a cyclist, the motorist must move to the left. If safe, the motorist must also increase their speed to pass the cyclist, ensuring enough distance between the two.
WHO IS LIABLE FOR A BICYCLE ACCIDENT IN NEW YORK?
The parties that can be held responsible for this bike accident include negligent drivers, negligent drivers' employers, transit companies, manufacturers of faulty vehicle or bike components, government agencies or pedestrians.
COMPENSATION FOR BICYCLE ACCIDENT INJURIES IN NEW YORK
New York is a no-fault state. This means that if an accident occurs, your medical bills, lost wages and in-house help expenses will be covered by your auto insurance or homeowner policies.
In addition, after a bike accident, you can seek compensation for different types of damages, such as:
Pain And Suffering
You can file a claim or launch a lawsuit against the driver who caused your injuries, in order to seek compensation for your pain and suffering.
Property Damage
If your bike was damaged as a result of the accident, you can seek compensation for property damage.
Wrongful Death
You have the right to file a claim and seek compensation for wrongful death if the bicycle accident resulted in the loss of a loved one.
Contact New York Bicycle Accident Lawyer
Experienced Bike Accident Lawyers Fighting For You
Get compensated for your bike accident, lost wages and medical bills now.
50+ years of experience in all areas of personal injury law
100+ million dollars recovered for our clients
Motor vehicle, Construction accidents & more
Get A Free Case Overview
NEW YORK BICYCLE ACCIDENT FAQS
What Are The Most Common Causes Of Bicycle Accidents In New York?

The most common causes of bicycle accidents in New York include: 

Speeding

 

Running a stop sign

 

Being distracted while driving

 

Being drunk while driving

 

Taking an unsafe turn

 

Opening a car door in the way of a cyclist

 

Failure to leave enough distance between the vehicle and the bicycle

 

Failure to yield the right of way

 

Crossing an intersection at a yellow light

 

Cycling against the traffic

 

Cycling at night

 

Road defects

 

Missing bike infrastructure, such as bike lanes or barriers

 
What Are The Most Common Types Of Bicycle Accident Cases In New York?

The most common types of bicycle accident cases in New York include: 

Bike lane accidents

 

Hit-and-run accidents

 

Citi-Bike accidents

 

Pedestrian accidents

 

Dooring accidents

 
What Is A Dooring Accident?

A dooring accident, also known as car dooring or simply dooring, occurs when a driver or a passenger opens the door of a motor vehicle and hits a cyclist. 
What Are The Most Common Injuries In A Bicycle Accident?

The most common injuries in a bicycle accident include: 

Fractures

 

Chest injuries

 

Head injuries and concussions

 

Traumatic brain injuries

 

Spinal cord injuries

 

Soft tissue injuries

 

Organ damage

 

Amputations

 

Paralysis

 
What Compensation Can I File For After A Bicycle Accident Injury?

After a bicycle accident injury, you can claim compensation for:

Medical expenses
Lost wages
Future medical expenses
Rehabilitation
Physical therapy
Household services expenses
Temporary or permanent disability
Pain and suffering
Mental anguish
Loss of consortium
Loss of enjoyment of life
Property damage
Can I Insure My Bicycle In New York?

Bike insurance can keep you covered against theft of or damage to your bike or bike equipment. However, in most cases this insurance policy does not cover the physical injuries you may suffer as a result of an accident with a motor vehicle or another cyclist. 

Talk to our experienced bicycle attorneys at Spar & Bernstein to determine what compensation you can claim under: 

Your auto insurance

 

Your homeowner's policy

 

Your additional bike insurance

 
What Should I Do After A Bicycle Accident?

After a bicycle accident in New York: 

Call 911 to seek medical attention

 

Unless you need to be urgently transported to the hospital, do not leave the accident area until the police arrive

 

If your condition allows, take pictures and videos of the accident scene, your injuries, the damage to the property and the position of the vehicles 

 

Collect information about the precinct and the police officers on the scene and make sure you get a copy of the accident report

 

Collect the insurance details of the parties involved in the accident

 

Write down the contact details of witnesses

 

Refrain from posting information about the accident on social media, as this can harm your case

 

Speak to a knowledgeable bicycle attorney

 
Is It Mandatory To Wear A Helmet When Cycling In New York?

According to the New York Department of Transportation: 

Adults are not mandated to wear a helmet when cycling

 

Riders and bike passengers under the age of 14 must wear safety certified bicycle helmets 

 

Children between 1 and 4 years of age must be transported in child safety seats specifically designed for bicycles and wear a helmet

 

Children under 1 year of age must not be transported by bike

 

Parents or guardians who break these laws risk a fine of $50. 

Note that certain New York communities require all cyclists, regardless of their age, to wear a helmet. 
What Should I Do If I Was Involved In A Hit-And-Run Accident While Riding A Bike?

If you suffered injuries on a bike in a hit-and-run accident: 

Write down the license plate number of the vehicle that hit you

 

Call 911 and provide as much information as you are able to remember, including details about the accident location, the driver and the vehicle 

 

Check whether you have Uninsured Motorist (UM) liability coverage to cover your medical bills if police are unable to locate or identify the driver responsible for the accident

 

Contact the knowledgeable bicycle accident attorneys at Spar & Bernstein

 
Do I Need To File A Lawsuit After A Bike Accident?

It is up to you to decide if you want to file a lawsuit. Typically, the majority of bicycle accidents claims are resolved without the need for a trial, with your personal injury attorney negotiating fair compensation with the insurance company of the other party. 

Contact our bicycle attorneys at Spar & Bernstein to schedule a free initial consultation and discuss your case.  
How Soon After A Bicycle Accident Should I File A Lawsuit Against The Municipality Or A Government Agency In New York?

To file a lawsuit against the municipality or a government agency after a bicycle accident in New York, you must: 

Submit a Notice of Claim within 90 days after the accident

 

File a lawsuit within one year and 90 days after the accident

 
Does The Statute Of Limitations Apply To Me If I Suffered A Bicycle Accident As A Minor?

If you were a minor when your bicycle accident occurred, the statute of limitations applies only after you turn 18. 
Are Bicycle Accidents Common In New York?

With 773,000 New Yorkers riding a bike several times a month, 530,000 cycling trips daily and 1,375 lane miles of bike lanes, bicycle accidents are quite common in the city. In 2018 alone, there were 18,718 bicycle accidents in New York. 
How Can I Minimize The Chance Of A Bicycle Accident When Riding A Bike?

To minimize the chance of a bicycle accident while riding your bike: 

Ensure your bicycle is the right size for your height

 

Check your brakes

 

Use lights during the day and a headlight during the night

 

Wear a helmet regardless of whether the law allows you to ride a bike without one

 

Hold the handlebars with both hands

 

Don't speed

 

Don't wear headphones that may impact your perception of traffic noise, approaching vehicles, sirens, traffic horns or people yelling

 
Experienced Leader in Immigration and Injury Law
Bradford H. Bernstein, a second-generation leader at Law Offices of Spar & Bernstein, P.C., has helped over 100,000 clients with immigration and personal injury issues. Brad joined the firm in 1993, became a partner in 1997, and assumed leadership in 2000 after Harry Spar retired.
View Brad's Bio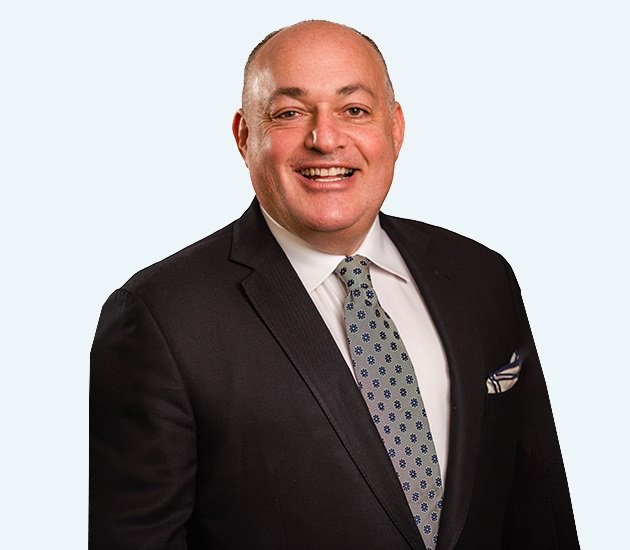 Bradford H. Bernstein