US CITIZENSHIP & NATURALIZATION ATTORNEYS WITH 50 YEARS OF EXPERIENCE
With 60 + knowledgeable attorneys and professional legal staff and 50 + years of experience, our team at Spar & Bernstein will walk you through the US citizenship or naturalization process.
We know all the procedures and substantive law to process your citizenship and naturalization application successfully. We prepare you for your Citizenship and Naturalization interview and we represent you at your immigration interview as well.
At Spar & Bernstein, we make obtaining Citizenship and Naturalization as easy as possible for you.
Contact A Citizenship & Naturalization Lawyer
WHY HIRE SPAR & BERNSTEIN FOR CITIZENSHIP & NATURALIZATION?
Our citizenship and naturalization lawyers at Spar & Bernstein have helped over 100,000 people obtain immigration benefits in the United States.
Our knowledgeable and compassionate immigration team will prepare the necessary forms and review supporting documents for submission to USCIS to remove obstacles that may stand in your way of becoming a US citizen.
NATURALIZATION VS. CITIZENSHIP
The difference between citizenship and naturalization is the way US citizenship is acquired.
You can achieve citizenship in the US if:
You prove birthright citizenship. Under the 14th Amendment "all persons born or naturalized in the United States… are citizens of the United States. "
If born outside of the United States

to one or two United States Citizen parents at the time of your birth,

 depending on the year you are born, there are time periods where one or both of your parents were required to be present in the United States prior to your birth

Derived citizenship through your parents' naturalization after you are born:

 

As of February 27, 2001, to derive citizenship automatically if born outside of the United States, after you are born and before your 18

th

birthday, you need to be a lawful resident in the legal and physical custody of a biological parent who obtained naturalization subsequent to your birth. 

At Spar & Bernstein, we know all the rules on whether you may have acquired citizenship at birth or before your 18th birthday.

Prior to February 27, 2001, the laws were more restrictive depending on the year you were born.

 
Naturalization is the process when foreign citizens or nationals who are lawful permanent residents are granted US citizenship. To do so, they must fulfill the requirements listed by Congress in the Immigration and Nationality Act (INA).
US CITIZEN PREREQUISITES
To apply for citizenship through naturalization, you must:
Be 18+ years old when you are filing Form N-400, Application for Naturalization
Have a Green Card proving you are a lawful permanent resident
Prove continuous permanent residence in the US for a minimum of five years (if you are married to a US citizen, the period of lawful permanent residence is three years, if you can prove you're residing in a bona fide marriage for three years )
Show proof that you have been physically present in the US for a minimum of 30 out of 60 months before filing Form N-400 (if you are married to a US citizen, the period is 18 out of 36 months)
Show proof that you have lived in the state or USCIS district where you claim residence, for a minimum of three months
Prove good moral character for a minimum of five years before filing Form N-400 (if you are married to a US citizen, three years of good moral character)
Be true to the principles and ideals of the US Constitution
Speak, read and write basic English
Know and understand the fundamentals of US history and form of government
Take an Oath of Allegiance
HOW TO BECOME A NATURALIZED US CITIZEN
To apply for citizenship through naturalization, you must:
Obtain a green card (lawful permanent residency)
Complete Form N-400, Application for Naturalization
File Form N-400 along with the necessary documents
Complete Form N-600, to apply for automatic citizenship through your parents
Attend a biometrics appointment
Attend an official interview with a USCIS officer
Receive the USCIS decision
Complete Form N-445, Notice of Naturalization Oath Ceremony
Take an Oath of Allegiance
Speak With An Immigration Lawyer
Experienced Citizenship & Naturalization Lawyers Fighting for You
Don't wait. Solve your U.S. immigration problems now.
65+ years of experience in all areas of immigration law
Helped 100,000+ people to obtain U.S. immigration benefits
Citizenship, Naturalization, Family Immigration, Waivers & more
Schedule a Call
US CITIZENSHIP & NATURALIZATION FAQS
What Are The Advantages Of US Citizenship?

Advantages of being a US citizen include:

Automatic citizenship for your children, if they are lawful permanent residents under the age of 18
The ability to file petitions for family members to receive a green card
The right to vote
Travel without restrictions
Protection from deportation
Eligibility to work in positions with the US government
What Is USCIS?

USCIS (US Citizenship and Immigration Services) is the federal agency in charge of overseeing lawful immigration in the United States.
What Is A Civics (History And Government) Naturalization Test?

The civics test is an oral test intended to display your knowledge about history and government in the US

A USCIS Officer will ask you up to ten test questions out of 100 from the 2008 version.

To pass your civics test successfully you must answer:

Six out of ten questions from the 2008 version

Some answers may change due to elections. The current answer is the correct one.
If I Fail Part Of My Naturalization Test, Can I Be Retested?

You have two opportunities to meet the civics and English requirements for the naturalization test. If you fail part of it, you will be tested on the same portion again within 60 to 90 days after your initial interview.
How Long Does It Take To Process Form N-400?

It typically takes between eight and 12 months to process Form N-400. USCIS may schedule an additional interview or request additional information. Check your case status online using your receipt number.

If your case is taking longer than the usual amount of time, you can submit a case inquiry.

In certain circumstances, you can seek a mandamus in federal court or de novo review when USCIS unreasonably and unlawfully delays your naturalization.
How Long Does It Take To Process Form N-600?

It typically takes between nine and 14 months to process Form N-600. You may be asked for additional information or invited for a second interview. If processing takes longer than usual, check your status or submit a case inquiry.
How Fast After Getting A Green Card Can I Apply For US Citizenship?

Most naturalization applicants must be permanent residents for five years before being eligible to naturalize.

Spouses of US citizens and people who obtained green cards as abused spouses under VAWA (Violence Against Women Act) are eligible to naturalize after having their green cards for three years.

If you honorably served in the US armed forces for one year, you may be eligible to apply for naturalization.

You can file your naturalization application 90 days prior to reaching the required time frame. For example, if you are applying under the five-year rule, you may submit your N-400 application after being a permanent resident for four years and nine months and 3 days.
Will My Criminal Record Affect My Naturalization Application?

To apply for US citizenship, you must establish good moral character prior to your naturalization application.

USCIS may look at conduct beyond the one-, three- or five-year period to determine whether you have demonstrated reformed behavior from an earlier period.

If you were ever convicted of murder or if you were convicted of an aggravated felony after November 29, 1990, you are permanently barred from naturalization. Contact the knowledgeable immigration attorneys at Spar Bernstein who understand how criminal convictions may affect your naturalization.
What Documents Should I Bring To My Naturalization Interview?

Depending on the scenarios listed in the instructions to Form N-400, you should bring original documents to your naturalization interview. These may include:

Birth certificate
Marriage certificate
Divorce certificate
Final adoption certificate
Court orders/decrees
Court-certified arrest reports
Evidence of child support
Probation/parole records
Tax Returns
Green Card
Current & Old Passports

At Spar & Bernstein, we will be by your side during every step of the naturalization process to answer any questions you may have regarding the process or the documents needed.
Is There A Limit Of How Many Times I Can Apply For Naturalization?

No, there is not a limit of how many times you can apply for naturalization. However, you must pay the filing fee for Form N-400, each time you submit it.
Can I Travel While My Naturalization Application Is Being Processed?

If you are a Green Card holder, you have permanent residence in the US, which means you have no travel restrictions.

However, you should take into consideration:

Your physical presence and continuous residence requirements
The need to attend three appointments during the naturalization process: the biometrics appointment, the naturalization interview and the oath ceremony

To decrease the risk of your naturalization application being denied due to ignoring appointment notices or the need to reschedule appointments, consult an experienced immigration attorney to help you through the process.
I Applied For Naturalization But My Green Card Is Expiring. What Should I Do?

You will still become a naturalized US citizen if your Green Card has expired assuming you otherwise qualify.

Nevertheless, it is recommended that lawful permanent residents should have valid unexpired proof of lawful permanent residence. For assistance on the renewal of your green card and simultaneously filing naturalization, contact the knowledgeable immigration attorneys at Spar Bernstein.
Do I Need A Lawyer To Apply For US Citizenship?

You can submit USCIS forms on your own without an attorney. Nowadays, dealing with USCIS is an adversarial process.

However, at Spar & Bernstein, a knowledgeable and experienced attorney will handle the process for you from start to finish, to ensure paperwork is submitted correctly, appointments are set and kept, and nothing unexpected stands in the way of your application approval.

At Spar & Bernstein, we will:

Help you file all necessary forms
Explain your immigration options and offer advice at every stage
Work to remove obstacles that stand in the way of your US citizenship
Help you prepare for the naturalization test
Communicate with USCIS about your case
What Types of Immigration Lawyers Spar & Bernstein Has?
Experienced Leader in Immigration and Injury Law
Bradford H. Bernstein, a second-generation leader at Law Offices of Spar & Bernstein, P.C., has helped over 100,000 clients with immigration and personal injury issues. Brad joined the firm in 1993, became a partner in 1997, and assumed leadership in 2000 after Harry Spar retired.
View Brad's Bio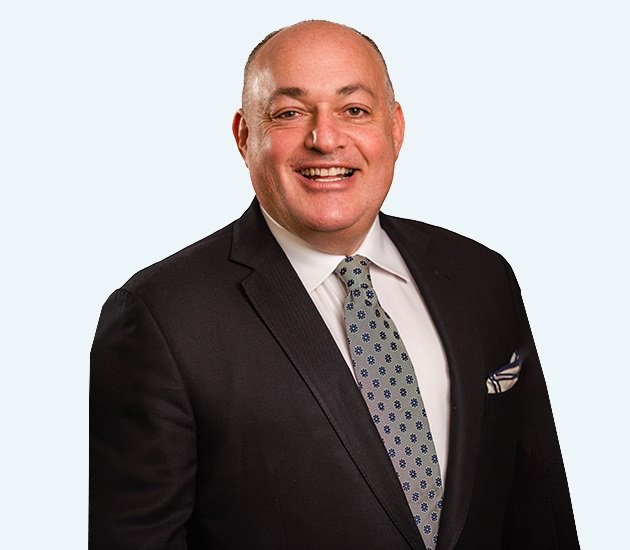 Bradford H. Bernstein