NYC WRONGFUL DEATH ATTORNEYS WITH 50 YEARS OF EXPERIENCE
With over one hundred million dollars in settled cases and more than 50 years of experience, our personal injury attorneys at Spar & Bernstein will fight for the best possible outcome for our clients.
If your loved one has passed away as a result of negligence, our experienced lawyers will work tirelessly and compassionately to obtain the results you deserve in a wrongful death lawsuit.
Contact NYC Wrongful Death Lawyer
WHY HIRE SPAR & BERNSTEIN FOR WRONGFUL DEATH CASES?
At Spar & Bernstein, we build relationships based on trust, communication and respect.
From medical malpractice and workplace accidents to playground and nursing home negligence, we investigate and define liability, gather evidence and file your wrongful death case, supporting you every step of the way.
Our knowledgeable and compassionate attorneys will guide you through the difficult time after your loss and fight for a settlement.
TYPES OF WRONGFUL DEATH CASES RECOGNIZED BY NEW YORK STATE LAW
The most common wrongful death cases in New York include medical malpractice, negligence-based incidents, and intentional acts.
Negligent conduct may refer to motor vehicle accidents, construction, premise and workplace accidents, nursing home deaths, animal attack, and more, while intentional acts are typically related to crime.
NEW YORK WRONGFUL DEATH LAWS
In New York, wrongful death lawsuits must be filed within two years of the date of the decedent's death.
Amount of recovery states that New York can award fair and just compensation in a wrongful death case without stating a cap on the amount.
A notice of claim against a government or public authority must be served within 90 days of the malpractice or date of the accident.
In cases involving wrongful death the 90 days runs from the appointment of an administrator of the decedent's estate in Surrogates Court.
WHO IS LIABLE FOR WRONGFUL DEATH IN NEW YORK?
The parties at fault for wrongful death in New York include anyone who contributed to the death through wrongful or neglectful behavior. This may include negligent drivers, doctors who delayed diagnosis and treatment, manufacturers of faulty products and more.
TYPES OF COMPENSATION FOR WRONGFUL DEATH IN NEW YORK
Funeral And Burial Costs
The trauma caused by a loved one's death, combined with unexpected funeral and burial expenses can be overwhelming. If your loved one died as a result of wrongful conduct or negligence, you may seek compensation for funeral and burial costs.
Medical Expenses Related To Illness Or Injury
If your loved one needed medical attention or treatment before they died, and the medical expenses were related to the accident, you can file a claim against the at-fault party.
Pain And Suffering Of The Deceased
By filing a lawsuit against the party responsible, you can seek compensation for the pain and suffering of your loved one.
Lost Income Between The Time Of Injury/Illness And Death
If your loved one was not able to return to work between the incident and their death, you can file a claim for lost income.
Lost Guidance And Parental Care To Surviving Children
In a wrongful death case, surviving children can file a lawsuit against the parties responsible, if the accident deprived them of parental care, guidance and nurturing.
Speak With A Personal Injury Lawyer
Experienced Wrongful Death Lawyers Fighting For You
Get compensated for your pain and suffering, lost wages and medical bills now.
50+ years of experience in all areas of personal injury law
100+ million dollars recovered for our clients
Motor vehicle, Construction accidents & more
Get A Free Case Overview
NYC Wrongful Death FAQS
How Does New York Law Define Wrongful Death?

According to New York law, wrongful death is caused by "a wrongful act, neglect or default" that would have given the deceased person grounds to file a personal injury lawsuit, had they survived.

"Wrongful act, neglect or default" can refer to different events, including:

Medical malpractice
Intentional acts (such as crimes)
Negligence-based incidents (such as motor vehicle accidents)
On What Grounds Can I File A Wrongful Death Lawsuit In New York?

To file a wrongful death lawsuit in New York, the following requirements must be met:

The death of a person
Wrongful conduct or negligence that caused the death of a person
Wrongful conduct or negligence could have served as grounds for a personal injury claim if the deceased had survived
Survivors (immediate family members or a personal representative for the estate of the deceased) who have suffered damages due to the death
What Situations Might Be Grounds For A Wrongful Death Case?

Wrongful death cases are a result of another person's wrongful or negligent conduct that led to a death. Situations may include:

Medical malpractice
Nursing home negligence
Construction accidents
Workplace accidents
Premise accidents
Dog bites
Car accidents
Pedestrian accidents
Bus accidents
Truck accidents
Bicycle accidents
Motorcycle accidents
Playground and daycare accidents
Who Can File A Wrongful Death Lawsuit In New York?

A wrongful death lawsuit in New York may be filed by:

The spouse of the deceased
The children of the deceased
The parents of the deceased
The personal representative for the deceased's estate

If the children of the deceased are under 18 years old, their interests will be protected in court by a guardian ad litem, or a lawyer appointed by the court.

If no personal representative is named, the court may appoint one to file a wrongful death claim.
When Do I Have To File A Wrongful Death Lawsuit in New York?

The statute of limitations applied to most wrongful death cases in New York is two years from the date of death (which can differ from the date of the incident in many cases).

Exceptions to the statute of limitations include:

Death as a result of medical malpractice, which allows a claim to be filed two and a half years from the date of death
A pending criminal case related to the cause of death, which allows a claim to be filed one year from the end date of the criminal case

Wrongful death cases are typically complicated and can be a lengthy process, which is why it is vital to have an experienced attorney to examine your specific situation, file the correct paperwork when needed and guide and support you through the process.

At Spar & Bernstein, our compassionate and knowledgeable attorneys will define liability and gather evidence for your claim, communicate with insurance companies and other third parties, draft and file your lawsuit, provide legal representation in court and negotiate a settlement for the loss of your loved one.
What Losses Can Be Awarded To Survivors In A Wrongful Death Case In New York?

The awarded damages in a wrongful death case in New York can vary depending on the specific situation. They may include:

Funeral and burial expenses
Healthcare expenses related to the final illness or injury of the deceased
Pain and suffering of the deceased due to the final illness or injury
Lost parental care and guidance to surviving children
Financial support the deceased would have provided or contributed to the family
Lost inheritance
Can Family Members Sue For Their Own Personal Pain And Suffering Resulting From A Wrongful Death?

New York law does not allow family members to sue for their own damages for mental anguish, pain and suffering or loss of a companion related to wrongful death.
Can I File A Wrongful Death Lawsuit If My Loved One Is Blamed For The Incident In Which They Were Killed?

If your loved one's negligence contributed to their death, this does not automatically deprive you of the right to seek compensation.

New York is a comparative negligence state, which means liability is distributed to everyone who is at fault. If your loved one contributed to the accident, you will receive damages reduced by the percentage of their blame.

For example, if your loved one is found 25% at fault, the compensation you would receive in the wrongful death case would be decreased by 25%.

At Spar & Bernstein, you're never just a case number. Our knowledgeable attorneys will handle your wrongful death case from start to finish, with compassion and support. We'll examine your case, determine the appropriate next steps, file all necessary paperwork, represent you and fight on your behalf for the best possible outcome.
Can I File A Wrongful Death Lawsuit If I Cannot Afford Legal Services?

At Spar & Bernstein, we provide legal representation regardless of your financial standing.

We offer a free initial consultation to look into the details of your wrongful death case and provide recommendations for the best outcome. No upfront fees are required.

Once we reach a settlement in your case, you will pay a percentage of the net amount you have been awarded. If a settlement is not reached, we do not collect payment from you.

Our experienced attorneys have helped thousands of clients successfully resolve their cases. We maintain the highest moral ethics in client relationships and within the legal community while fighting on your behalf for the settlement you deserve.
Experienced Leader in Immigration and Injury Law
Bradford H. Bernstein, a second-generation leader at Law Offices of Spar & Bernstein, P.C., has helped over 100,000 clients with immigration and personal injury issues. Brad joined the firm in 1993, became a partner in 1997, and assumed leadership in 2000 after Harry Spar retired.
View Brad's Bio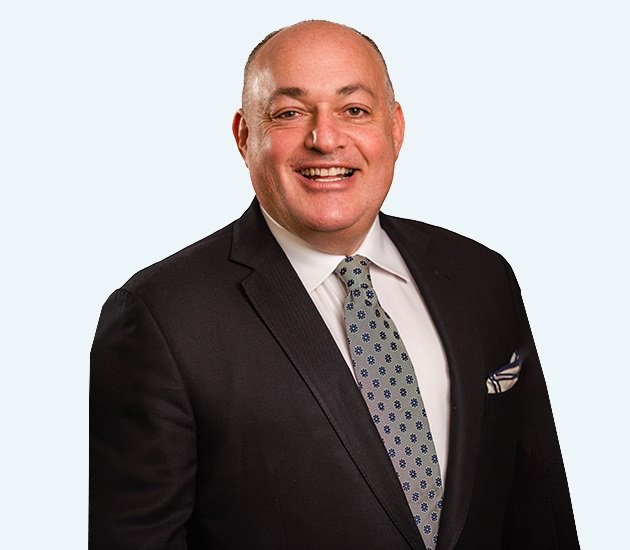 Bradford H. Bernstein