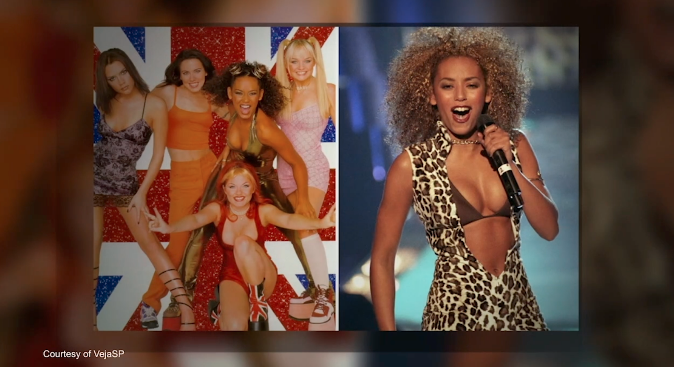 NEW YORK — New York City tax attorney Carmela Walrond weighs in on the reported tax lien that the Internal Revenue Service put against Melanie Brown, also known as Scary Spice from the musical group Spice Girls, and her ex-husband, Stephen Belafonte.
This Federal lien comes in the wake of the ex-couple allegedly owing $250,000 on their 2016 income.
"A lien is government legal claim stating that a person neglected to pay past due taxes," Walrond said on Brad Show Live.
Following the issue of Federal lien, Walrond noted the IRS can next send a notice stating they intend to seize property or bank accounts.
Once this happens, "the taxpayer has 30 days" before the IRS files for any type of garnishment, she said.
During the 30 day period, the taxpayer has three choices, Walrond stated.
She proposed the ex-couple can "pay back the total $250,000, allow to pay the debt through an installment agreement or file an Offer in Compromise application."
"The Offer in Compromise immediately stops the IRS from making any type of garnishment or seizing of property," Walrond said. It also demonstrates to the IRS that the taxpayer can't afford the taxes that are owed.
In a situation that an ex-spouse feels the other is responsible for such tax debt, Walrond noted one can file an Innocent Spouse Relief application. This explains to the IRS that the other spouse is legally liable for such tax debt.
Exemplifying the use of the Innocent Spouse Relief, Walrond explained how a former client of hers and his new wife inherited a tax debt of nearly $100,000, which was racked up from her client's first wife.
Upon seeking help from Walrond, the attorney immediately filed two Innocent Spouse Relief applications that freed the newly married couple from the massive debt.
By filing a petition in U.S. tax court, the ruling "came down that my client was not liable for any taxes previously owed," Walrond said.
To see more on how the New York City tax attorney would handle massive tax debt, watch below.
For all your legal tax needs contact Spar & Bernstein's Carmela Walrond at 1-800-529-5465.P.C. Attorney Advertisement. Prior successful results do not guarantee a similar outcome.