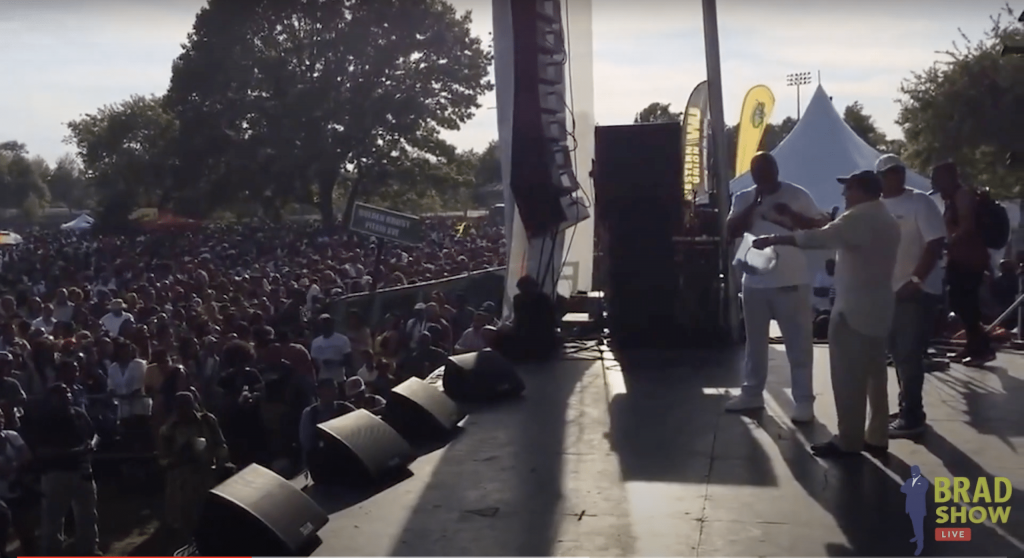 Posts from the Brad Squad
No more staying up late nights in Nigeria to watch the best immigration show. I am now in Columbus after coming to America became a reality last week with my family. Thanks Brad, for guiding us through the immigration process.
Abiodun Jimoh
This is the best show in the universe. Watch it and you will learn a lot. It's formative and interesting and creative. Many blessings to Brad and the team!
Carol Anderson TheTiger
The only comedy Immigration show ever!
Dawn Harriott
It cannot be repeated enough, that Uncle Brad is the best immigration lawyer. He and his team do an awesome job serving the immigration community… Bottom line, Uncle Brad is the immigration president hands down.
Gowie Maxine
We love listening to schmoozing with Brad. Well rounded show, not just immigration, but helps us as listeners to be informed in different areas.
Joan Ambitious-Powell
Brad you are really the number one lawyer, you have the answer to help even the most difficult callers.
Marcia Mccalla
My American dream is to meet my Brad Squad family!
Pethrona Collins
Brad, I'm crying tears of joy because of how you helped my family. Love you, Uncle Brad.
Sashay Kens
Squad up, squad! Can't wait for 6pm to come to hear the best informative crew!
Shersher Strachan
Brad, you're the best. Keep doing the good work for us immigrants.
Tanisha Brown
So, I just want to share a little story about my mom, 24 years ago my mom came to the United States as an undocumented immigrant and has lived here for 24 years that way. Last week mom was issued a green card because of a law that protected her because her father is a US citizen. The catch was that she had to wait until I turned 21. I am an "anchor baby." I was born here making me a US citizen by birth, I was her second child, and she had to wait for me to petition her at 21. Anyway, my mom lived here for 24 years as an undocumented immigrant who has faced so much adversity. Buying a house right before the housing bubble, losing her house, losing everything invested in the house, losing her job that she loved, moving across the country not knowing what to expect, raising 5 stubborn children and one lousy yet loving husband. Still not giving up hope one day she would be coming out of the shadows in the country she loved and facing much adversity. Raising 4 stubborn teenagers and a child, buying another home not knowing what will happen, starting 3 cases with different lawyers and hear them all say it's not possible until the fourth one says it's possible. Being married to a stubborn, grumpy, sick man. The loss of her oldest son, her first child, the one that hurt her the most. My mom has paid taxes with her ITIN number, and has never even had a speeding ticket. This woman is the world to me and I am proud to call her a lawful US resident. But I'm even more proud to call her my mom. Congrats mom Maria Torres te amo te quiero mucho usted se lo merece mas que nadie. You deserve it more than anybody. You're a saint in my eyes. En mis ojos usted es una Santa. Thank you Jenny Kim, Liran Shabtai, and of course SENSEI BRAD BERNSTEIN!!!!!

https://youtu.be/s78xerheSoo

All goes back to this. Thanks sensei Brad Bernstein!
Oscar Cruces