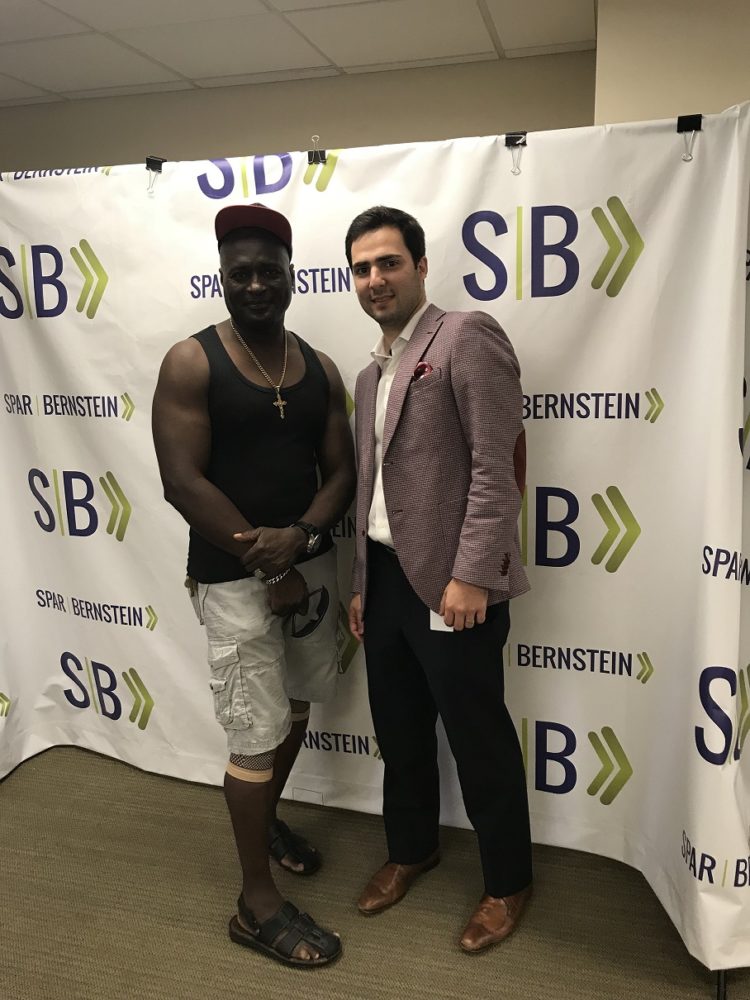 Hefty Personal Injury Verdict Awarded To Hit And Run Victim
HEFTY PERSONAL INJURY VERDICT AWARDED TO HIT AND RUN VICTIM!
A 52-year-old man was leaving a long day of work when a car drove through a red light and ran over his foot. Subsequently speeding off, the car left the man helpless and alone at the scene. Diagnosed with fractured fourth and fifth metatarsal bones, the physical damage had him jobless for 18 months. Now faced with a growing physical and financial burden, the man turned to the personal injury department at the Law Offices of Spar & Bernstein.
After retaining the legal services of Super Lawyer David Levy, the attorney argued the case all the way to trial; convincing a six panel jury to unanimously award his client a payment increase of nearly 800 percent! Although the final payments for pain and suffering are confidential, our client is extraordinarily wealthier as a result of Spar and Bernstein, and he is extremely happy to be fully compensated for his injuries. The very happy client excitedly joins his Super Lawyer Attorney for a picture below!
Spar & Bernstein handles automobile accidents, construction accidents, slip and fall accidents, medical malpractice and all accidents in New York and New Jersey.
Call For A Free Consultation!
Law Offices of Spar & Bernstein
CALL 1-800-529-5465 IF IN THE USA!
CALL 1-212-227-8933 FROM ANYWHERE IN THE WORLD!
225 Broadway, 5th FL
New York, New York 10007
Attorney Advertisement. Prior successful results do not guarantee a similar outcome.