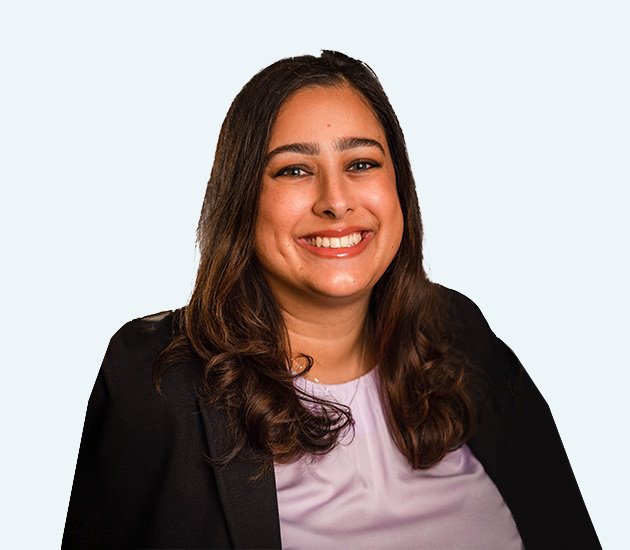 Emily Hariharan Walsh
Senior Associate Attorney
Emily Hariharan Walsh is a Senior Associate Attorney at Spar & Bernstein, PC. She specializes in Immigration, Family and Criminal Law.
Immigration cases can get very complex and they often have life-changing consequences. Emily Hariharan Walsh is dedicated and personally invested in helping her clients navigate this difficult area of law and achieve the results and peace of mind they need.
Emily has represented both adults and children before the Immigration courts throughout the United States. She also has a background in both Criminal and Family law. Emily has successfully vacated criminal convictions in New York for her clients. Emily has experience in family-based and employment-based immigration cases, consular processing, VAWA petitions, obtaining waivers of inadmissibility and unlawful presence for her clients and handling complex criminal issues amongst others areas. She has also successfully represented clients in front of the Board of Immigration Appeals. She knows that in an immigration case, a successful result comes from her passionate, hardworking, go-getter personality.
Emily Hariharan Walsh was previously appointed by the New Jersey Supreme Court to serve on the District Ethics Committee in Hudson County. Emily has been published in Verdict, a legal publication, regarding immigrant's consular rights, and has given presentations about her work for a group of Latin American Consulates in New York City. She uses her experience to evaluate all details and specifics to get the greatest possible outcome for her clients.
Mrs. Hariharan Walsh graduated from and obtained her J.D. from New York Law School. She previously earned her B.A., Political Science; Minors: Sociology and Spanish from Rutgers University.
Emily is licensed to practice in the State of New York, United States District Court for the Southern District of New York, United States District Court for the Eastern District of New York, the Second Circuit Court of Appeals, the State of New Jersey, and United States District Court of New Jersey.
Publication
Co-Author, "Consular Officers and the Vienna Convention", Verdict, January 2015 Edition.