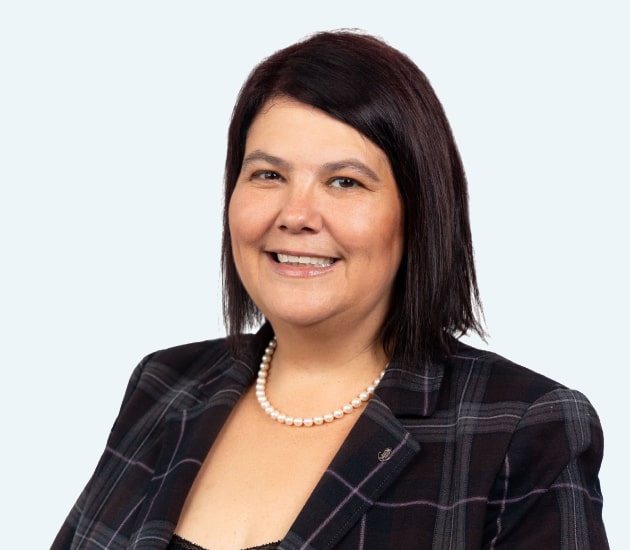 Kimberly Anderson
Associate Attorney
Kimberly Anderson is an associate attorney with Spar & Bernstein, P.C. Prior to joining the firm, Kimberly helped clients in several areas of immigration law for over ten years. Most recently, she represented clients before USCIS, ICE, and Immigration Court with a focus on family-based immigration handling U-Visas, VAWA, SIJ, Waivers, and adjustment cases.
Kimberly is very passionate about immigration law and her clients and strongly believes in advocating for each and every case she handles. Her career began as an immigration paralegal working with Fortune 500 companies on obtaining both immigrant and nonimmigrant work visas.
After law school, Kimberly focused on employment-based visa matters including L-1s, H-1Bs, O-1s, TNs, H2Bs, EB1 Extraordinary Ability, Outstanding Researcher, and Multinational Managers, EB2 National Interest Waiver petitions, EB-1B and Perm with experience in EB5 and EB2 petitions. During her career in business immigration, Kimberly represented multinational corporations, startups, and individuals from various industries, including technology, retail, and healthcare.
Kimberly graduated from Texas A&M School of Law in Fort Worth, Texas , where she received a Juris Doctor Degree. She was the Research Assistant to the Immigration Law Professor and was a recipient of the Dallas Bar Association's Labor and Employment Scholarship Recipient two years in a row.
Kimberly Anderson is a member of the American Immigration Lawyers Association (AILA) and is licensed to practice in the Court of Appeals in the District of Columbia.