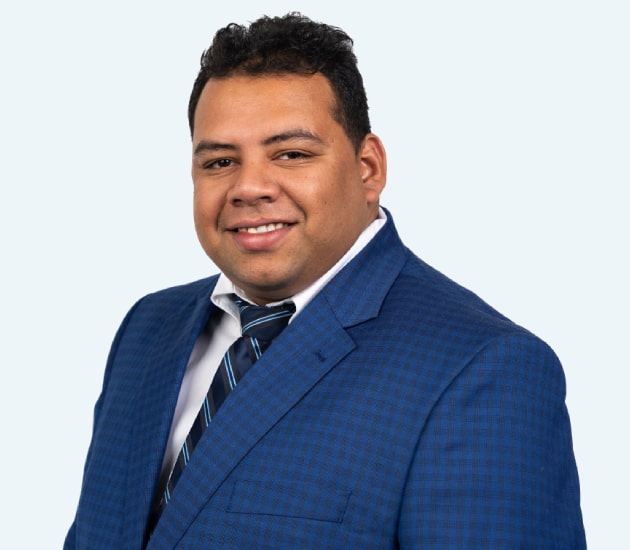 Lenard Gomes
Associate Attorney
Lenard G. Gomes joined Spar & Bernstein as an associate attorney. Prior to joining the firm, Lenard worked at a high-volume immigration law firm in Maspeth, Queens with a focus on asylum and removal defense litigation, special immigrant juvenile cases, adjustments of status, U-Visa, VAWA, immigrant and non-immigrant visas, including labor certifications and H-1B applications. In addition, he has successfully represented clients in matrimonial, child custody, visitation, and support matters in Family Court. Lenard has also represented clients in various criminal and vehicle and traffic law matters in Criminal Courts of the State of New York.
He was born in Mumbai, India and is fluent in over five (5) languages, Lenard understands the plight of the immigrants, having gone through the process himself. He learned Spanish on the job to help hundreds of undocumented minor children from South and Central America gain legal status in the United States.
Lenard attended the University of Mumbai and graduated with a combined Bachelor of Legal Science and Bachelor of Law Degree (B.L.S. LL. B) in India. He attained a Master of Laws Degree (LL.M.) from St. John's University School of Law in Queens, NY, with an emphasis on United States Legal Studies in 2017 and a second Master's Degree in Criminology and Criminal Justice (M.A.) from John Jay College of Criminal Justice in New York, NY.
Lenard G. Gomes is a member of the Family Law and Family Courts Committee of the New York City Bar Association. Lenard is licensed to practice law before all the Courts of the State of New York and the United States District Court for the Southern District of New York.