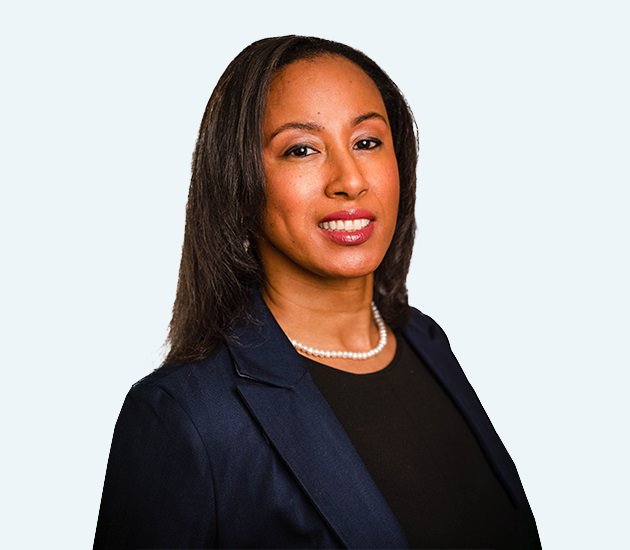 Shannon Laguerre-Maingrette
Partner
Shannon LaGuerre-Maingrette is a Partner at Spar & Bernstein in New York. She currently specializes in asylum, withholding of removal, convention against torture, criminal immigration, deportation defense and federal court litigation. She has an impressive history of winning complex legal cases at her current position as well as her previous workplace, Florida Immigrant Advocacy Center (currently known as Americans for Immigrant Justice) in Miami, Florida.
As an immigrant rights advocate, Shannon delved into the complexities of migration and worked on protecting human trafficking victims, in particular persons forced into sexual slavery. She assisted in the drafting of the bill which became Florida Statute 796.035; establishing the trafficking of people into sexual slavery as a crime and revising the RICO laws to include sex trafficking. She then gained in-depth first-hand experience in addressing the needs of asylum seekers by representing immigrants fleeing Haiti, Cuba and China in boats as they arrived on the shores of Miami, Florida.
Mrs. LaGuerre-Maingrette currently serves as an Advisory Board Legal Consultant for the Immigrant Research & Advocacy Group in Rockland County, New York. She was also an Adjunct Professor at City University of New York's School of Professional Studies, where she has taught ILAW 603, Proceedings in Immigration Court: The Removal Process and Applications. Shannon has taught numerous Continuing Legal Education courses for the Annual American Immigration Lawyers Association New York Conference, Lawline, at various law schools and bar associations. She has been a featured speaker on a variety of immigration related topics on radio and social media shows. She was a Legal Consultant for NBC Universal for a prime time show, the Village, where she provided factual and technical advice on immigration courts and law to the writers, directors and producers.
Shannon LaGuerre-Maingrette received an Outstanding New Member Award from the Federal Bar Association's Immigration Law Society.
Shannon earned her Bachelor of Arts Degree in Political Science from Syracuse University's Maxwell School of Citizenship and Public Affairs. Shannon was awarded her Juris Doctor from Hofstra University School of Law in New York.