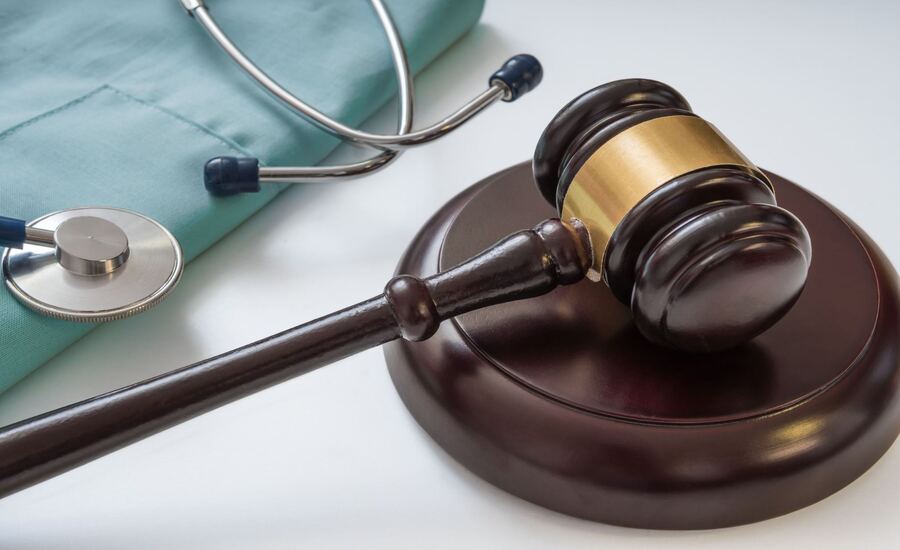 Can You Sue A Doctor For A Misdiagnosis?
Research has shown that the majority of Americans will receive an incorrect or delayed medical diagnosis, at some point throughout their lifetime.
Considering this alarming statistic, can you sue a doctor for a misdiagnosis?
We're here to answer that question and more. We'll explain what a misdiagnosis is, how it differs from missed diagnosis and when it can be interpreted as medical malpractice.
Plus, we'll share info about liable parties and detail how our personal injury attorneys at The Law Offices of Spar & Bernstein can help you seek compensation for a medical misdiagnosis.
Seeking compensation after a misdiagnosis?
What Is

A

Misdiagnosis?
A misdiagnosis is the practice of a medical professional incorrectly diagnosing a medical condition in a patient.
Causes of a misdiagnosis can include:
Lack of knowledge about a patient's medical history
Lack of time to evaluate a patient's symptoms or run necessary tests
Lack of resources, such as imaging centers or laboratories
Lack of experience
Misinterpretation of test results
Misplacement of lab results
Miscommunication between medical providers, if a patient uses multiple medical providers
Misdiagnosis vs. Medical Malpractice
In the eyes of the law, a misdiagnosis or a negative outcome does not always mean medical malpractice.
To prove medical malpractice, you must prove that:
The doctor, hospital or health provider deviated from the appropriate standard of care
You were harmed as a result of the medical malpractice or you lost the opportunity to be cured of a condition
Being harmed can mean:
Surgical errors
Unnecessary exposure to aggressive or harmful treatment, such as chemotherapy or radiation
Unnecessary surgeries, especially when they lead to reduced body functioning, scarring or disfigurement
Worsening of the current condition
Increased risk of complications
Increased risk of death
Due to the complexity of misdiagnosis cases and the evidence needed to prove negligence, attempting to seek compensation on your own can be extremely difficult and complicated.
Our experienced legal team at The Law Offices of Spar & Bernstein have been representing personal injury clients and victims of medical malpractice for over 50 years.
We will review your case, determine whether there is evidence of negligent behavior and explain your options for seeking compensation.
Common Misdiagnosis Examples
Common examples of misdiagnosed conditions and illnesses include:
A heart attack, misdiagnosed as a panic attack or indigestion
A stroke, misdiagnosed as migraine, especially if the patient is young
A staph infection, misdiagnosed as the flu
Asthma, misdiagnosed as recurring bronchitis
Lymph node inflammation, misdiagnosed as appendicitis
Lyme disease, mistaken for mononucleosis, the flu or depression
Lupus, misdiagnosed as rheumatoid arthritis, chronic fatigue syndrome or fibromyalgia
Parkinson's disease, misdiagnosed as stress, a stroke or Alzheimer's disease
Multiple sclerosis, misdiagnosed for a pinched nerve
The
Effects
Of
A
Misdiagnosis
While a misdiagnosis does not always lead to a serious outcome, there are some situations in which it can be health- or life-threatening.
In fact, after heart disease and cancer, medical mistakes are the third leading factor of death in the United States, according to a study by Johns Hopkins Medicine.
The effects of a misdiagnosis can include:
1. Administration Of The Wrong Medication
If you were misdiagnosed, you may have also been provided with the wrong medication to treat your condition. This can lead to serious side effects and complications.
2. Unnecessary Surgeries
Misdiagnosis can lead to unnecessary surgery, resulting in pain, work absences, lost income and a long recovery, not to mention costly medical bills.
3. Medical Complications
Medical complications can often result from a misdiagnosis.
For example, an unnecessary appendicitis surgery that leads to intestinal perforation or internal bleeding, putting your health and life at risk.
4. Delayed Treatment
A misdiagnosis can delay the treatment of your true condition, which can in turn cause the condition to worsen. Delayed treatment can lead to many side effects, including complications.
5. Death
A misdiagnosis can lead to further deterioration of your condition and eventually result in a fatal outcome.
If you suffered injuries or harm as a result of a medical misdiagnosis, you may be able to seek compensation. If you're not sure whether medical malpractice was involved, contact our team at Spar & Bernstein – we'll review the details of your case and explain your options for seeking compensation.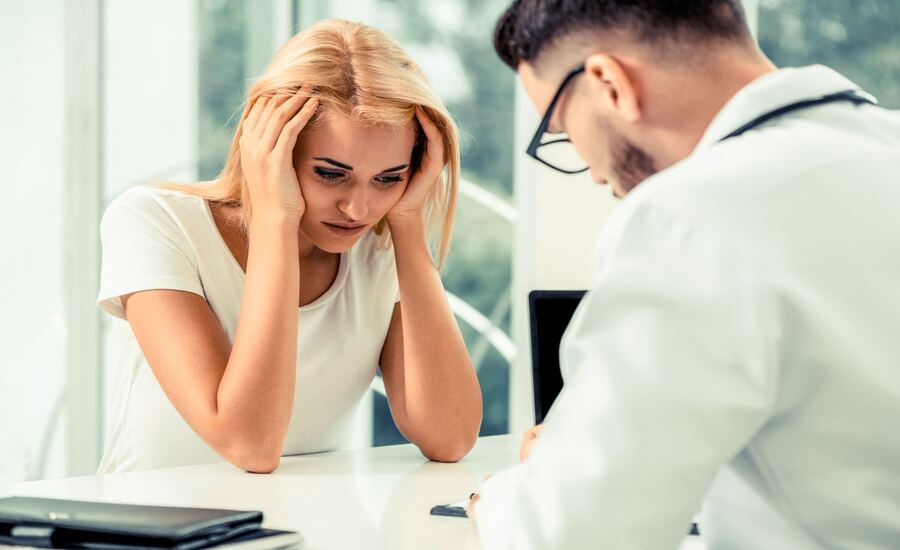 Can You Sue

A

Doctor

F

or

Misdiagnosis

?
Yes — if medical malpractice is established, you can sue your doctor for a giving you an incorrect diagnosis.
In some cases, you can sue all of the parties who contributed to your misdiagnosis, including:
Physicians
Physician's assistants
Nurses
Doctor's offices
Surgeons
Clinics
Can you sue a hospital for a misdiagnosis? The answer to this question is also yes.
Each case of potential misdiagnosis is unique and requires special care and attention to detail.
After looking into the details of your case, our knowledgeable attorneys at Spar & Bernstein will determine the medical provider's liability and explain your options for moving forward with a lawsuit.
Not sure you have a medical malpractice case?
Can

You

Seek

Compensation

For

A

Misdiagnosis

?
In a misdiagnosis case based on medical malpractice, you can seek both economic and non-economic damages for the effects that your misdiagnosis had on your life.
The economic damages can include:
Past and future medical expenses, including emergency costs, medical treatment, physical or psychological therapy
Medical equipment expenses
Lost wages
Diminished earning capacity
Household maintenance expenses
The non-economic damages can include:
Pain and suffering
Mental anguish
Loss of quality of life
Scarring and disfigurement
Loss of companionship
Diminished quality of life
The time period in which you have to file a medical malpractice lawsuit, known as the statute of limitations, varies by state. In New York, it is 30 months after the date of the malpractice.
If your treatment continues after the malpractice, the time limit is extended to two and a half years after your last appointment and treatment for the same condition that is the subject of the malpractice.
After the expiration of the set deadlines, your lawsuit for a misdiagnosis is likely to be declined — which is one of the reasons why seeking professional legal advice as early as possible is vital.
How Spar & Bernstein

Can

Help You

In

A

Misdiagnosis Case
For more than 50 years, The Law Offices of Spar & Bernstein have handled thousands of personal injury cases in New York and New Jersey, including medical malpractice.
Approaching each situation with the utmost care and compassion, our team has a portfolio full of inspirational success stories.
If you have been misdiagnosed or believe there was negligent behavior on the part of the medical professionals who treated you, contact our attorneys to set up a free consultation.
Our experienced team will:
Examine your medical records
Identify the parties responsible for your misdiagnosis
Determine whether there are grounds for a medical malpractice claim
Assist you in gathering medical records from your various medical providers
Speak with competent medical experts to assess your condition and offer testimony
Attempt to determine the likelihood of success in your case
Complete and file all documentation within the legal deadlines
Fight for maximum compensation on your behalf, during settlement negotiations and hearings
Pursue maximum compensation for wrongful death, if you have lost a loved one as a result of a misdiagnosis
Our top priority is making sure that every client has representation, regardless of their financial status. Only after we reach a successful outcome in your case do we collect our representation fee, in the form of a small percentage of your final compensation.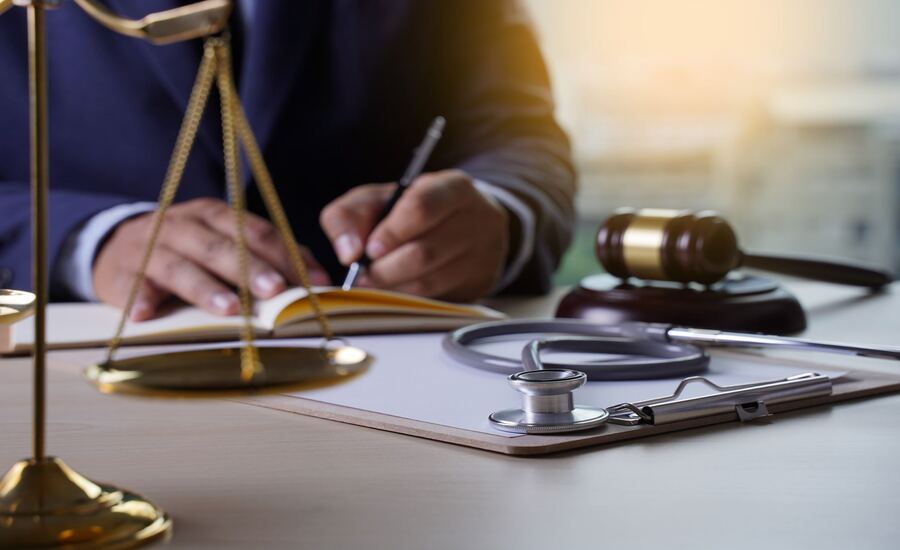 How To Prevent Being Misdiagnosed
While unfortunate and potentially dangerous, misdiagnosis mistakes can happen.
To minimize the risk of being misdiagnosed:
Take medical records from the past two years to your doctor's appointment, including X-rays and lab results from previous health care providers
List all of your symptoms and be as specific as possible
Share the health history of your family
Bring medication you are taking to your doctor's appointment in the original containers
Ask questions about terms you do not understand
Ask your doctor if it is ok if you record the visit, and then do so. Most of the time doctors will have no problem with you recording the visit.
Ask the doctor to review your results more than once
Seek a second opinion
Visit a new doctor who has good reviews and recommendations
Make an appointment with a specialist
In addition to representing injured clients and fighting for fair compensation, our mission at Spar & Bernstein's includes educating the public on legal situations and ways to reduce the risk of personal injuries.
Whether you are sure you've been misdiagnosed, or you're wondering whether your case includes medical malpractice, our team is here to help.
Contact our knowledgeable attorneys to schedule a free consultation. We'll review the details of your case and provide professional advice on next steps.
Need to file a medical malpractice claim?
Disclaimer: attorney advertisement. prior successful results do not guarantee a similar outcome 
Bradford H. Bernstein
This article was written and reviewed by Bradford H. Bernstein, a second-generation leader at Law Offices of Spar & Bernstein, P.C., who has helped over 100,000 clients with immigration and personal injury issues. Brad joined the firm in 1993, became a partner in 1997, and assumed leadership in 2000 after Harry Spar retired.
View Brad's Bio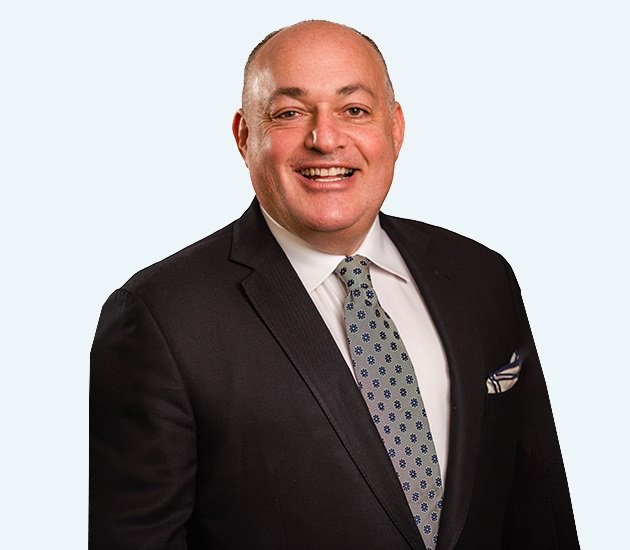 Bradford H. Bernstein