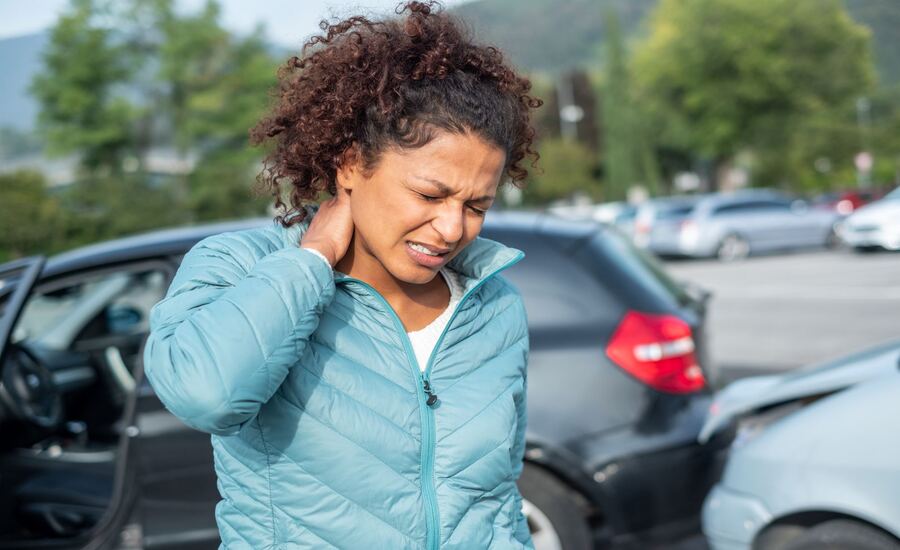 Average Payout For A Pinched Nerve From A Car Accident
A common injury after a car accident, a pinched nerve can lead to pain, discomfort and even irreversible nerve damage.
If you are suffering from a pinched nerve after an accident, you may be entitled to a monetary settlement.
We'll share everything you need to know, from how a car accident can cause a pinched nerve to symptoms, treatment, and the damages you can seek after experiencing a pinched nerve from a car accident.
Plus, we'll explain how our experienced attorneys at Spar & Bernstein can help.
Looking
for
a
personal
injury
lawyer
?
H

ow Can

A

Car

A

ccident

C

ause

A

P

inched

N

erve

?
A pinched nerve is a common injury after a car accident. The sudden, unexpected movements of an accident combined with the power of the impact can cause the bones, tissues, muscles and tendons in your body to exercise pressure on a nerve, causing pain, weakness or numbness.
Depending on the type of trauma, a pinched nerve can affect different areas of the body, such as the neck, back, chest, leg, wrist, hand or arm.
If you suffered severe injuries in a car accident, such as spine trauma, back and neck injuries, fractures or whiplash, you may have multiple pinched nerves in various parts of your body.
What Are The Symptoms Of A Pinched Nerve?
The symptoms of a pinched nerve vary, but typically include:
Sharp, dull or burning pain that radiates to the surrounding areas
A "pins and needles" sensation, known as paresthesia
Muscle weakness
Decreased sensation or numbness
The feeling that your hand or foot has "fallen asleep"
Paralysis
Some of these symptoms may not appear immediately after a car accident.
It's important to see a specialist to diagnose your condition and recommend adequate treatment if:
You notice any of the described symptoms and they last longer than a few days
You had a car accident in the months preceding the appearance of the symptom(s)
The symptoms are not relieved by self-care measures, such as rest, over-the-counter pain relievers and the use of ice packs or heating pads
How Do You Treat A Pinched Nerve?
Depending on the severity of the injury, pinched nerve can be treated with or without surgery.
Non-surgical treatment includes:
Ice and heat application to relieve pan and decrease swelling and inflammation
Anti-inflammatory or pain-relieving medication in the form of pills or injections
Cervical collars and splints for your neck, head or wrist to immobilize the injured area and reduce pressure on the nerve
Physical therapy in the form of light exercise, stretching or massage to ease nerve pressure
Rest and sleep
If non-surgical treatment does not help, surgery is the only other option. Surgery can include:
Removing disc, bone or tissue to ease nerve compression
Severing the ligament to allow more space for the nerve
Replacing the injured spine discs with artificial parts
Recovery from surgery can take from several weeks to several months or even longer.
Can A Pinched Nerve Result In Nerve Damage?
In most cases, there is no long-term damage if a nerve is pinched for a brief period of time. Nerve function resumes once the pressure is released.
However, if nerve pressure after a car accident persists for an extended period of time, it can result in chronic pain and irreversible nerve damage. In turn, this can lead to expensive surgery and rehabilitation, psychological trauma, a leave from work and other negative consequences.
Evaluating the extent of your nerve injury will provide insights into the treatment you can expect, the time it will take to regain your health and the expenses you face.
At Spar & Bernstein, our experienced personal injury attorneys will work with medical experts to determine the extent of your condition, as well as your prognosis for recovery.
Seeking compensation after a car accident?
Can I Receive Compensation For A Pinched Nerve After A Car Accident?
After a car accident, your immediate expenses for medical care, lost wages and other injury-related costs up to $50,000 will be covered by your Personal Injury Protection (PIP) insurance.
However, if the amount is greater than $50,000, you can file a personal injury claim or lawsuit with the parties who contributed to the accident and seek compensation for your pinched nerve injury.
You can pursue:
Economic damages, such as past and future medical expenses, surgery expenses, medication costs, medical equipment costs, lost wages and diminished earning capacity, physical therapy and chiropractic care expenses
Non-economic damages, such as pain and suffering, emotional distress, loss of enjoyment of life and loss of consortium
Our tenacious personal injury attorneys at Spar & Bernstein will review the details of your accident and injury, and help you determine the type of compensation you can seek for your pinched nerve.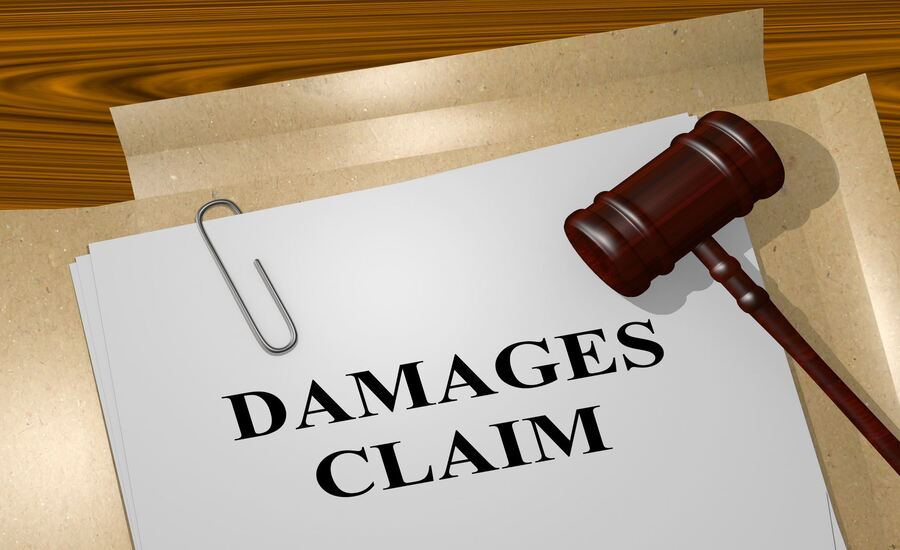 What is The Average Payout For A Pinched Nerve After A Car Accident?
The payout for a pinched nerve after a car accident depends on various factors, including:
1. The Seriousness Of Your Injury And The Extent To Which Your Life Was Affected
The effect that your pinched nerve has on your life plays a major role in determining the amount of your settlement.
For example, an athlete who is unable to exercise and compete due to severe pain caused by a pinched nerve after a car accident, or a violinist who can no longer perform because holding and playing their musical instrument is not possible due to weak or numb hands.
In these cases, the quality of life is dramatically affected, so the amount of compensation will be greater, compared to someone who does not suffer long-term effects from the injury.
2. Your Expenses For Medical Treatment
Your compensation will also depend on the money you spent or will need to spend on medical services, such as:
Hospital and doctor's bills
Surgery costs
Medication
Medical diagnosis methods used to define your condition, such as an x-ray, ultrasound, nerve conduction study, electromyography or magnetic resonance imaging (MRI)
Home care
3. Your Liability For The Accident
Your fault in the accident also plays a role in the amount of compensation you will receive. In contributory negligence states like New York, if you were found partly at fault for the accident then your compensation will be decreased by the percentage of your fault.
For example, if you are awarded $10,000 but you were found 10% at fault for the accident, you will receive only $9,000.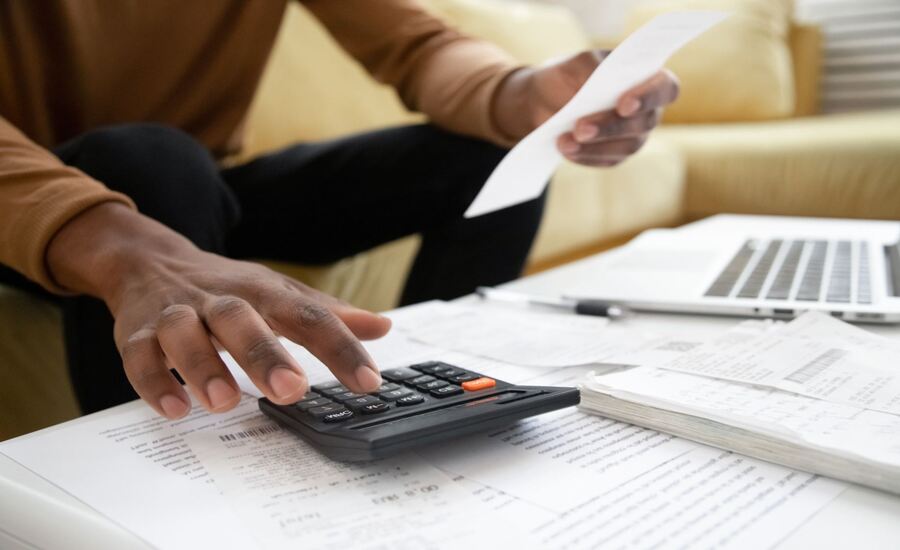 How Spar & Bernstein Can Help You Obtain Maximum Compensation For A Pinched Nerve
Seeking compensation on your own after a car accident can be complicated.
Insurance companies often offer a low amount, and attempt to convince the injured party that their offer is reasonable.
This strategy allows the insurance company to save hundreds of thousands of dollars, and ultimately leaves you unprotected — especially when it comes to the long-term effects that can result from a car accident.
With over 50 years of experience, our team at Spar & Bernstein handles all types of personal injury cases, from motor vehicle accidents and pedestrian accidents to hit-and-run, drunk driver, bicycle, bus and truck accidents.
If you were diagnosed with a pinched nerve after a car accident, contact our law offices to schedule a free appointment and discuss your options for seeking compensation.
Our knowledgeable and compassionate team will:
Review the details of your case
Collect necessary evidence
Talk to witnesses
Establish liability
Consult with medical specialists to determine the extent of your injuries
File your lawsuit and negotiate for a fair settlement on your behalf
If a settlement cannot be reached, our team will take your case to court and fight to ensure you receive for maximum compensation for your injuries.
Your recovery and financial security are our main priorities — only after your case is successfully settled do we collect our fee for representation, in the form of a small percentage of your settlement.
Need to file a personal injury claim?
Filing For Compensation For A Pinched Nerve From A Car Accident
If your nerve was pinched as a result of a car accident, you may be feeling physical discomfort and pain, be unable to perform your job or even be at risk of suffering from irreversible nerve damage.
To seek economic and non-economic damages for a pinched nerve, you can file a personal injury claim or a lawsuit.
The amount of your compensation will depend on different factors, including:
The severity of your injury
Your medical expenses
Your liability for the accident
To file a personal injury claim, contact our experienced attorneys at The Law Offices Of Spar & Bernstein. We will review the details of your accident and injury, and fight on your behalf for fair compensation, while you focus on your recovery.
Disclaimer: attorney advertisement. prior successful results do not guarantee a similar outcome 
Bradford H. Bernstein
This article was written and reviewed by Bradford H. Bernstein, a second-generation leader at Law Offices of Spar & Bernstein, P.C., who has helped over 100,000 clients with immigration and personal injury issues. Brad joined the firm in 1993, became a partner in 1997, and assumed leadership in 2000 after Harry Spar retired.
View Brad's Bio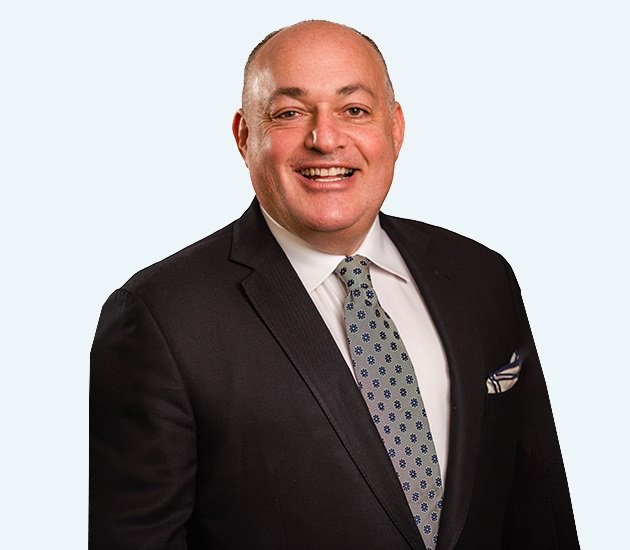 Bradford H. Bernstein