How Can An Undocumented Immigrant Become Legal In The US? Pathways To Legal Status
If you have overstayed your visa or entered the United States illegally, you may have options to gain legal status and remain in the US legally
If you have entered the United States illegally or have overstayed your visa, you are considered an undocumented immigrant. However, there are certain pathways you can take to gain legal status in the US and remain in the country.
How can an undocumented immigrant become legal in the US? That's exactly what we're here to cover.
We'll explain the options you might have that will allow you to file for lawful permanent residence (a Green Card) so you can have your status adjusted and stay in the US
Plus, we'll share how our experienced immigration attorneys can help you throughout the process.
Have questions about your undocumented immigrant status?
Who Is Considered an Undocumented Immigrant?
An undocumented immigrant is a person who was born in a foreign country and who has no legal right to be in or remain in the United States.
Other terms used for an undocumented immigrant include unauthorized immigrant, unlawful non-citizen and illegal alien.
It's estimated that there are between 10.5 and 12 million undocumented immigrants in the US However, this number could be much higher.
If you are undocumented, or you have a friend or family member who is undocumented, one of the following scenarios might apply.
Expired Visa 
In this situation, you entered the US legally, with a valid nonimmigrant visa such as a tourist visa or a student visa.
Upon being inspected and admitted into the country, the US Department of Homeland Security (DHS) officials listed two dates in your Form I-94, Arrival/Departure Record: the date you arrived in the US and the date on which you were required to depart.
Remaining in the country after the approved length of stay means you have overstayed your visa and have lost your lawful status.
In this case, as soon as the departure date passed, you began to accrue unlawful presence and became an undocumented immigrant.
Illegal Entry
If you entered the US without inspection, you are considered an undocumented immigrant. Crossing the border without inspection by a US border patrol agent automatically gives you illegal status.
The consequences of being caught by officials as an undocumented immigrant include:
Being placed in removal proceedings and receiving an Immigration Court date
Deportation from the US
A three to ten-year bar from re-entry to the US depending on the length of your illegal stay
Get the latest immigration news!
Thank you for subscribing!
Can An Undocumented Immigrant Become Legal?
To obtain legal status, undocumented immigrants must file an application for immigration relief. In certain situations, you may file an application for adjustment of status – generally known as a Green Card application.
The following scenarios allow you to file for a Green Card application and obtain legal permanent resident status.
Marrying A US Citizen Or A Lawful Permanent Resident
One way to adjust your status to a lawful permanent resident is if you are married to a US citizen or a lawful permanent resident and file for a Green Card.
Requirements include:
Your marriage must be bona fide, meaning you entered it in good faith, with the desire to establish a life together
All previous marriages must be legally terminated
If you entered the US legally and you married a U.S Citizen, you can apply for a Green Card as an immediate relative, while still in the US, regardless of how long you have overstayed your visa.
However, keep in mind that not all entries upon inspection are considered an admission, and consequently, may not be considered a valid entry for purposes of applying for a green card.
For example, someone may be paroled into the US after seeking admission at a port of entry – even though an immigration officer may inspect someone and permit that person to enter the US, they do so under a temporary basis.
Under these circumstances, someone may be inspected but not admitted.
If, however, someone was inspected and admitted into the US, they may file Form I-130, Petition for Alien Relative, which serves as evidence that your marriage is legally valid.
That person may file Form I-485, Application to Register Permanent Residence or Adjust Status, concurrently along with supporting documents.
If you entered the US legally and you married a lawful permanent resident, you must return to your home country and conclude the immigration process through the US consulates in your home country.
However, depending on the length of time you remained in the US without authorization, you may require a waiver prior to departing the US.
As discussed further below, failure to have an approved waiver prior to your departure from the United States can affect your timely return.
If you entered the US illegally without inspection, you cannot apply for an adjustment of status in the US You may, however, apply for a Green Card (immigrant visa) from your home country.
To apply for a Green Card after marrying a lawful permanent resident and applying from outside of the US, file Form I-130.
If your illegal stay in the US was longer than 180 days, you can be barred from reentering the US for three to ten years. To overcome the severity of this measure, you can apply for a provisional waiver while still in the US
A provisional waiver provides evidence that your spouse will suffer "extreme hardship" due to your long absence. Applying for a provisional waiver may waive your re-entry bar and allow you to return to the US after your successful consular interview.
To apply for a provisional waiver, file Form I-601A, Application for Provisional Unlawful Presence Waiver.
The application process for both Green Cards and waivers can be complex and confusing. Our immigration attorneys at Spar & Bernstein will determine which pathway is right for you, and help you file all of the necessary paperwork.
Applying For Asylum Status
Another way to become legal is to apply for asylum status. Among other requirements, you must prove you have suffered persecution in your home country or fear being persecuted if you return, on the grounds of:
Political opinion
Religion
Race
Nationality
Membership in a particular social group
Whether you entered the US legally or illegally, to be eligible for asylum status, you must:
Be physically present in the US
Properly file the asylum application within a year of your last entry (there are certain exceptions)
Be unwilling or unable to return to your home country due to past persecution or fear of being persecuted in the future
Not be involved in activities that can bar you from asylum such as posing a danger to US security, having been sentenced for a serious crime, having been part of a group that persecuted another person based on religion, race, political opinion and other circumstances
To start your asylum status case, file Form I-589, Application for Asylum and for Withholding of Removal, along with the additional documents needed to support your claim.
If you win your asylum case, you can apply for a Green Card one year later.
If your family is already in the US, you may add them to your asylum application form so that they are also granted asylum, depending on the relationship.
If your family members were victims of separate persecution, they can file for asylum status separately. If your application is denied, your family members can add you to their application.
If your family is outside the US when you obtain asylum status, file a separate application so that they can join you in the US This should be done within two years from the date you were granted asylum.
Need help getting your Green Card?
Requesting Cancellation Of Removal
If you have lived in the US for an extended period of time and are facing removal in immigration court, you may be eligible to obtain lawful status and a Green Card through Non-LPR Cancellation of Removal and Adjustment of Status.
To do so, you must meet the following criteria:
You lived and were physically present in the US for a minimum of ten years
Your deportation from the US will cause "exceptional and extremely unusual hardship" to your spouse, child, or parent, who is a US citizen or permanent resident
You have not violated US laws and have not been convicted of certain serious crimes
You can show evidence of good moral character for the past ten years
To request cancellation of removal, file Form EOIR-42B.
Keep in mind that Non-LPR Cancellation of Removal is only available if you have been placed into removal proceedings. You cannot benefit from it under other conditions.
Also note that US law allows only 4,000 Green Cards to be issued annually.
Applying For A U Visa
The U nonimmigrant visa was created by the Congress under the Victims of Trafficking and Violence Protection Act in October 2000.
This type of visa is given to people who have been victims of certain crimes, to encourage them to cooperate with police without fear of deportation.
A U visa can provide you with legal status, employment authorization (work permit) and the possibility to apply for a Green Card under certain conditions.
To qualify for a U visa, the crime committed must have violated US law, and you must:
Have suffered physical or mental abuse as a victim of qualifying criminal activity, such as abduction, hostage, trafficking, involuntary servitude, domestic violence, rape or other circumstances
Have information about the criminal activity in question
Have been helpful or willing to help in the investigation of the crime
To apply for a U visa, file Form I-918, Petition for U Nonimmigrant Status.
After you are granted a U visa, you can petition to bring your spouse and children to the US
Serving In The US Armed Forces
You may be eligible to adjust your undocumented immigrant status and apply for a Green Card or apply directly for US citizenship if you have served in the US armed forces during qualifying wars and conflicts, such as:
World War I
World War II
The Korean War
The Vietnam War
The Persian Gulf War
Operation starting September 11, 2001 and including the War on Terrorism, Iraq Hostilities and Operation Enduring Freedom
To adjust your status after serving in the US armed forces, file Form N-400, Application for Naturalization and Form N-426, Request for Certification of Military or Naval Service.
To determine which pathway is right for you, contact our immigration attorneys at Spar & Bernstein for a free consultation.
How Can An Undocumented Student Become Legal?
There are more than 427,000 undocumented students in the US, including DACA recipients.
Although there is no federal law prohibiting admission of undocumented immigrants to public and private US colleges, depending on the state, institutional policies and restrictions may be in place.
For example, in Virginia, you may be required to submit proof of legal residency or citizenship, and you may be denied admission if you do not have documentation.
Some states also impose restrictions and refuse state aid for undocumented students.
Overstaying A Student Visa
If you came to the U.S with a student visa, your approved length of stay covers the period of time over which you are studying.
Once your studies are over, you start building visa overstay.
At Spar & Bernstein, our lawyers will walk you through your options and determine the best path to help you remain in the US legally, after completing your studies.
DACA
If you arrived in the US with your parents as a child and lost your temporary legal status when you turned 21, you may apply for Deferred Action for Childhood Arrivals (DACA).
DACA is a program that can temporarily protect you from deportation if you entered the US before you turned 16. Becoming a DACA recipient allows you to:
Study in the US
Work in the US
Obtain aa social security number
Obtain a driver's license
Apply for renewal every two years
Travel outside of the US and return (in certain circumstances)
If, as a DACA recipient, you receive higher education, US employers may sponsor you for a Green Card as a high-skilled employee.
Note that DACA is just temporary solution to remain in the US The future of the program is uncertain due to numerous legal challenges.
Our attorneys at Spar & Bernstein will review your case and look for alternative options to help you stay in the US legally, if you are denied DACA or if the program is terminated.
How Can A Lawyer Help You Gain Legal Status?
Since each individual scenario is unique, your pathway to obtain legal status as an undocumented immigrant may vary.
With over 60 years of experience in immigration law and over 10,000 successful immigration cases, our knowledgeable and compassionate lawyers at Spar & Bernstein will:
Review the details of your case
Explain your options for an adjustment of status
Prepare and file your application and supporting documents
File for a waiver, if applicable
File for cancellation of removal, if applicable
Prepare you for your adjustment of status interview, if it is part of the adjustment of status process (for example, after marriage to a US citizen or lawful permanent resident)
Communicate with the authorities in charge of your case, including the USCIS and immigration court
Work to resolve the obstacles that stand in your way of being able to remain in the US legally
How Can Undocumented Immigrants Become Legal In The US? Key Takeaways
If you entered the US without inspection or have overstayed your visa, you are considered an undocumented immigrant, and may face serious repercussions.
Options to legalize your status may include:
Marriage to a US citizen or lawful permanent resident
Applying for asylum
Requesting cancellation of removal, if placed in removal proceedings
Applying for a U visa
Serving in the US armed forces
Applying for DACA
While you can choose to go it alone, the process of becoming legal in the US can be a long and difficult road.
Our experienced immigration team at Spar & Bernstein can help you adjust your status and remain legally in the US by studying your case, filing the necessary documents and representing you when needed.
Need to adjust your status?
Disclaimer: attorney advertisement. prior successful results do not guarantee a similar outcome.
Bradford H. Bernstein
This article was written and reviewed by Bradford H. Bernstein, a second-generation leader at Law Offices of Spar & Bernstein, P.C., who has helped over 100,000 clients with immigration and personal injury issues. Brad joined the firm in 1993, became a partner in 1997, and assumed leadership in 2000 after Harry Spar retired.
View Brad's Bio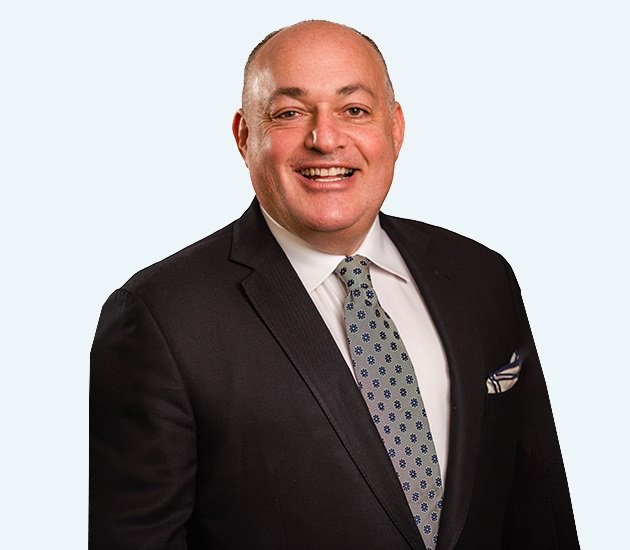 Bradford H. Bernstein