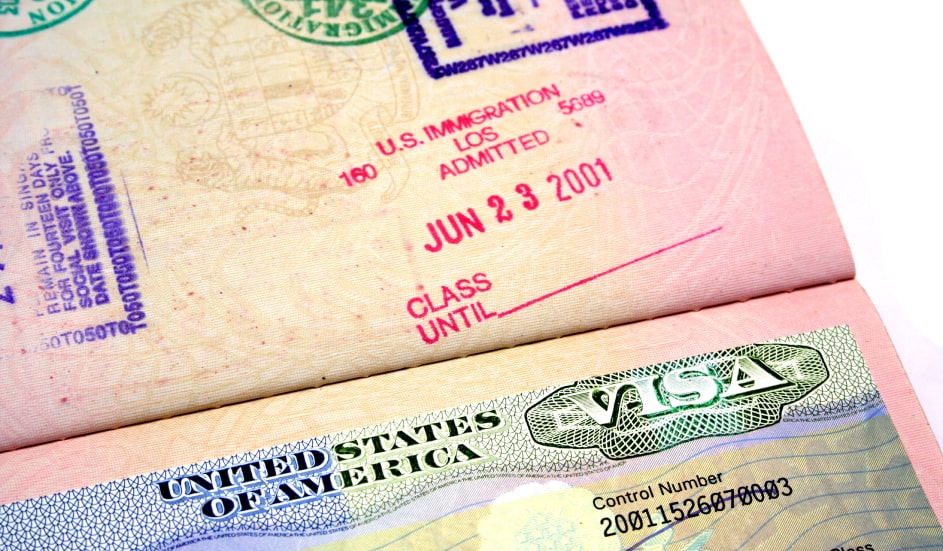 Visa Overstay Explained: Consequences + Options For Legal Residency
Overstaying a visa is a serious problem that can lead to visa voidance, deportation or a bar to reenter the United States.
If you are in the United States and have overstayed your visa, or your visa is about to expire before you plan to leave the country, serious legal consequences may be around the corner.
We'll explain everything you need to know about visa overstay and the possibility of adjusting your status to remain in the country by filing for a Green Card.
We'll share how to check if you are eligible to adjust your status, cover valid reasons for overstaying your visa and explain how an immigration lawyer can help you handle the complicated process and support you every step of the way.
Have questions about your visa overstay?
What Does It Mean To Overstay a Visa?
Overstaying a visa means you remained in the US longer than allowed, which is the time frame listed on your Form I-94, Arrival/Departure Record.
This form is issued by the US Department of Homeland Security (DHS) to every alien entering the country. It lists the date you arrived in the US and the date before which you must depart.
The departure date is typically different from the expiration date of your visa, which is stamped in your passport.
While your visa expiration date shows how long your visa can be used, your approved length of stay shows how long you can remain in the US after your arrival.
For example, let's say you have a US visa that is valid for ten years. During these ten years, you can enter the country multiple times. Each of your approved stays will be listed in your Form I-94, and may be from several weeks to several months.
Get the latest immigration news!
Thank you for subscribing!
How To Check If You Have Overstayed Your Visa
If you don't have a paper copy of your Form I-94 and are uncertain about your approved duration of stay, visit the US Customs and Border Patrol (CBP) website.
Enter your personal information and passport number to determine whether you have overstayed your visa.
How Do Government Officials Know If You Overstayed Your Visa?
The US government has various tracking tools and procedures to track visa overstays, including:
Matching entry/exit records
Biometric programs
Electronic tracking of exits via airline manifests
Facial recognition systems
What Are the Consequences of Overstaying a Visa?
If your approved stay is over and you are still in the US, you lose your lawful status and immediately begin to build unlawful presence.
The consequences of overstaying a visa and accumulating unlawful presence may include:
Deportation from the US
Visa voidance
A three-year bar to reenter the US if you remained in the country unlawfully for more than 180 days but less than one year
A ten-year bar to reenter the US if you remained in the country unlawfully for a period longer than one year
A permanent bar if you reenter or attempt to reenter the US after having accumulated more than one year of unlawful presence (Unlawful presence may accrue during multiple visits to the United States).
Are There "Valid Reasons" for Overstaying A Visa?
In some overstay situations, you will not accumulate unlawful presence and your visa overstay will not lead to bars to reenter the US
Valid reasons for overstaying a visa include:
You are an abused spouse or child who came to the US on a nonimmigrant visa and can prove a connection between the abuse and the overstay
You have filed a bona fide pending asylum application with the US Citizenship and Immigration Services (USCIS)
You have a pending application for either a Green Card, a change of status or an extension of status
You were a victim of trafficking who can prove that the trafficking was one of the reasons for the unlawful presence
You were under the age of 18 when you entered the US
You were a beneficiary of the Family Unity program, as close relatives of people who were granted Green Cards as farmworkers or under the 1980s amnesty program
You obtained protection via Withholding of Removal under the Convention Against Torture, Temporary Protected Status (TPS), Deferred Enforced Departure (DED) or Deferred Action
If any of the above circumstances apply to you, contact our immigration attorneys at Spar & Bernstein. We'll review your situation and help you determine next steps so you can stay in the US legally and permanently.
What Is Adjustment Of Status After A Visa Overstay?
Adjustment of status after a visa overstay is the process you must follow to obtain a lawful permanent resident status, if you entered the US legally and your approved length of stay has expired.
The adjustment of status process is also known as the process of applying for a Green Card. A Green Card, or a permanent resident card, allows you to live and work in the US
The application process to obtain a Green Card varies, depending on your individual situation.
Our lawyers at Spar & Bernstein will review the details of your overstay, determine whether you're eligible for adjustment of status and help you through next steps.
Need assistance with your Green Card process?
Who Is Eligible for Adjustment of Status After Overstaying A Visa?
Under US law, you are not permitted to file for a Green Card if you overstayed your visa, unless the following circumstances apply:
You have entered the US legally
You are the spouse of a US citizen, the unmarried child under 21 years of age of a US citizen, or parent of a US citizen who is 21 years of age or older.
Being the immediate relative of US permanent resident is not enough to allow you to apply for a Green Card with an expired visa.
Can You Adjust Your Status If You Entered the US Illegally?
If you came to the US illegally, through the border or were not admitted and inspected at a port of entry, you cannot adjust your status or apply for a Green Card while in the US.
To apply for a Green Card, you must return to your home country and apply for the Green Card through consular processing.
If your illegal stay (unlawful presence) in the US was fewer than 180 days, there will be no re-entry bar.
However, if you accumulated more than 180 days of unlawful presence, there's a high probability you will face a three-year or ten-year bar when you submit your Green Card application.
If you depart the US to consular process overseas, you may apply for an unlawful presence waiver prior to your departure, if eligible.
To determine your options in your unique situation, contact our experienced immigration attorneys at Spar & Bernstein.
Visa Overstay After Entering The US With A Student Visa
What happens if you entered the US with a student visa?
In this case, your Form I-94 might state D/S duration of holding status. This means your approved length of stay is extended to the period over which you are studying.
Once you have completed your studies and are no longer a student, your visa overstay time begins.
However, if a judge or an immigration official does not specifically mention it, you don't accrue unlawful presence as a student.
A judge or an immigration official may make decide to revoke your legal status if you have violated your student visa regulations.
The most common situations that can cause a loss of legal status while on a student visa include:
Failure to transfer to a new school in the US or not leaving the country by the designated deadline, after being academically suspended after the end of the semester
Failure to extend an expiring I-20, Certificate of Eligibility for Nonimmigrant Student Status, before the end date
Voluntarily withdrawing during a semester but not leaving the US within 15 days
Being withdrawn by the school for misconduct or violations and staying in the country
Working off-campus without employment authorization
Registering for too many online course credits
Why Hire a Lawyer To Help You Apply for Adjustment of Status?
Applying for adjustment of status after overstaying a visa can be a complicated process.
An experienced immigration lawyer will look into your reasons for overstaying your visa and identify whether you are eligible to apply for a Green Card.
With 60+ years of legal experience, our team at Spar & Bernstein has helped over 10,000 people receive immigration benefits in the US
Our attorneys work with all types of immigration cases, including permanent residence and Green Cards, family and employment immigration, violations of immigration law and asylum and refugee protection.
Our compassionate and knowledgeable lawyers will:
Check your visa status
Review the details of your situation
Explain your options and offer professional advice
Help you prepare, complete and file the necessary documentation
Guide you through the paper-heavy process of adjustment of status
Handle the communication with the USCIS on your case
Key Takeaways On Adjustment Of Status After A Visa Overstay
Overstaying a visa can lead to serious consequences, including visa voidance, deportation and bar to reenter the country for a certain period of time.
To be eligible for adjustment of status after you have overstayed your visa, you must have entered the US legally and have an immediate relative who is a US citizen.
Adjustment of status is the process for filing for a Green Card in the US and obtaining the right to live and work in the country.
To review your unique case, including the details surrounding your overstay, contact our knowledgeable and compassionate team at Spar & Bernstein.
Our experienced immigration lawyers will offer guidance and support and determine the best course of action for the best possible outcome.
Need to adjust your status?
Disclaimer: attorney advertisement. prior successful results do not guarantee a similar outcome.
Bradford H. Bernstein
This article was written and reviewed by Bradford H. Bernstein, a second-generation leader at Law Offices of Spar & Bernstein, P.C., who has helped over 100,000 clients with immigration and personal injury issues. Brad joined the firm in 1993, became a partner in 1997, and assumed leadership in 2000 after Harry Spar retired.
View Brad's Bio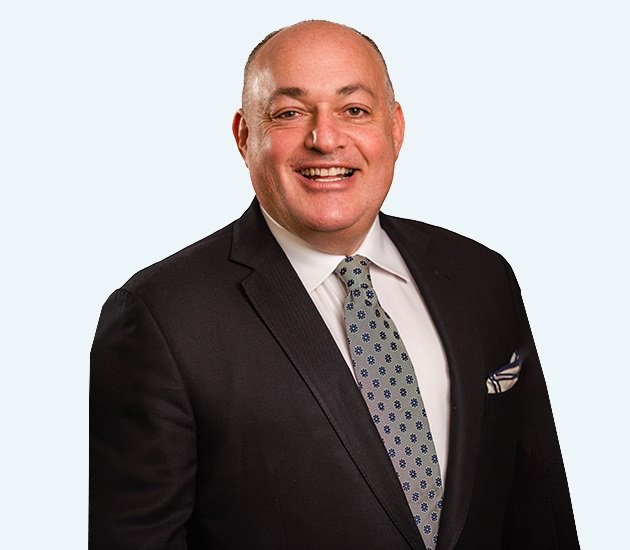 Bradford H. Bernstein