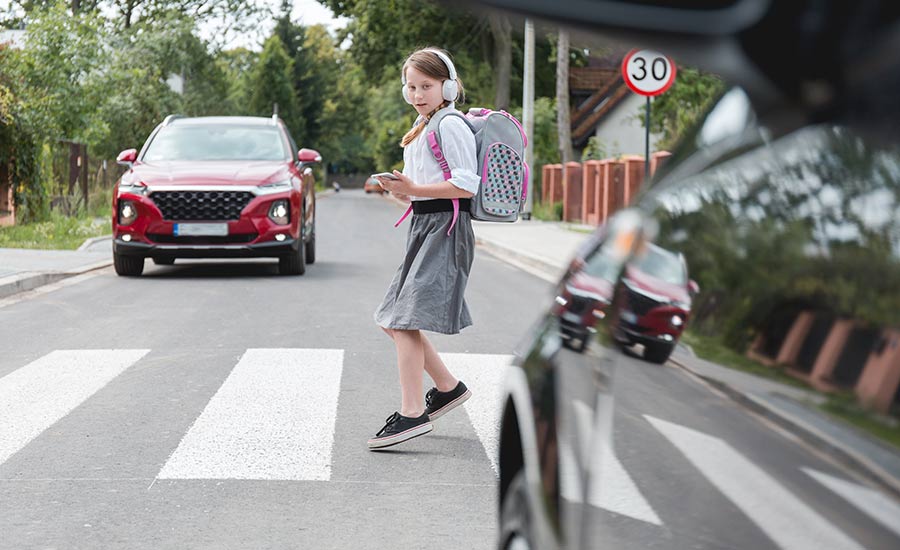 What Is The Average Settlement For A Child In A Car Accident? A Guide To Fair Compensation
Around 183,000 children are hurt in car accidents in the United States every year — around 500 per day.
If your child was involved in a car accident as a passenger or pedestrian, or while riding their bike, you may be able to seek compensation for their injuries.
We've compiled an extensive guide to pursuing fair compensation after an accident involving your child, from the damages you can seek to the average settlement for a child in a car accident and more.
We'll also explain how our knowledgeable and compassionate attorneys at Spar & Bernstein can represent you and fight on your behalf for maximum compensation while your family focuses on your child's healing.
Recoverable Damages For A Child In A Car Accident
While the process of seeking compensation for a minor in a car accident may vary by state, infants and children have the right to receive compensation for the injuries they sustained in an accident.
Recoverable damages can include:
Present and future medical and healthcare expenses, such as ambulance services, emergency treatment, surgery, medication, imaging services or rehabilitation
Disability and impairment
Pain and suffering
Counselling and psychological treatment, including medication, specific targeted therapies or ongoing psychological therapy
Scarring or disfigurement
Impaired quality of life
Wrongful death, if a child lost their life in the accident, including medical costs before passing, funeral and burial costs and compensation for your mental anguish
What Is The Average Settlement For A Child In A Car Accident?
The average settlement for a child in car accident varies widely, based on several key factors — the severity of injuries, recovery time, the accident's effect on the child's quality of life and mental health, the need for caretakers and lost earning capacity of the parent.
To determine the settlement you may be entitled to after a car accident involving your child, partner with a professional and trusted personal injury attorney.
Our experienced lawyers at Spar & Bernstein will review the details of your child's accident, gather evidence and pursue a fair and maximum settlement for your child's injuries.
Factors That Affect A Car Accident Settlement For A Child
There are various factors that can affect the amount of a car accident settlement for your child, including:
1. The Severity of Your Child's Injuries
Serious injuries that require long-term therapy and treatment or the need for mobility aids and frequent doctors' visits are evaluated higher than injuries that do not require long-term medical attention.
Serious injuries can include:
Fractures
Torn ligaments
Nerve or organ damage
Spinal cord injuries
Traumatic brain injuries
Paralysis
2. The Time Your Child Needs To Recover
The length of your child's recovery period can also affect the settlement amount — the longer it takes to recover, the higher compensation you can seek.
3. The Effect Of The Accident On Your Child's Quality Of Life
If your child's quality of life has been disrupted and they can no longer socialize or enjoy the activities they used to, this can affect the amount of the compensation you receive after an accident.
4. The Effect Of The Accident On Your Child's Mental Health
After a car accident, your child may experience anxiety, depression and post-traumatic stress disorder (PTSD). This can have a negative impact on their academic success or personal growth. As a result, they may need mental health counseling and other services, which can increase the settlement amount.
5. The Time You Need To Take Off Work
You may need to take time off work to care for your child after the accident or changes jobs in order to spend more time at home. This can result in lost wages, lost benefits and lost earning capacity, which in turn can add to the settlement for your child's injuries.
6. The Need For Nurses And Caretakers
If you need to hire additional help to take care of your child after the accident when you are not available, you can pursue higher compensation after an accident.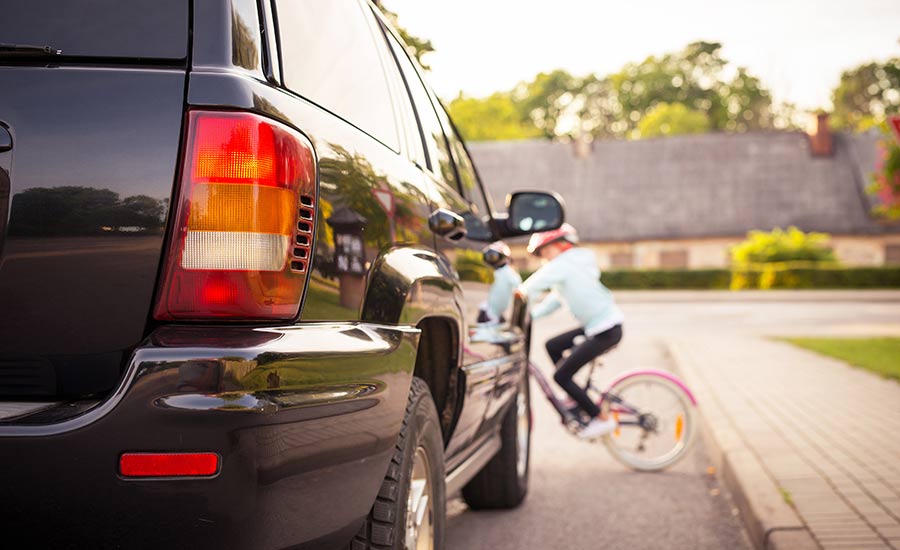 How To Obtain A Maximum Settlement For Your Child With Spar & Bernstein
Serving personal injury victims in New York and New Jersey for over 50 years, our attorneys at The Law Offices of Spar & Bernstein handle various motor vehicle accidents, from bus and truck accidents to drunk driver, hit and run, bicycle and pedestrian accidents.
In one of our latest cases, we secured $3.4 million in a motor vehicle accident that involved an infant in New York.
If your child was injured in a car accident, we will do everything in our power to secure the maximum compensation for your injuries or loss, so your family can focus on healing.
Schedule a free consultation to meet our team and discuss your child's case.
Our attorneys will:
Review your case and explain all options
Talk to medical experts to evaluate your child's injuries
Talk to accident reconstruction specialists to determine the cause of the accident
Talk to insurance companies on your behalf
Prepare and submit a personal injury claim within the legal timeframe
Keep you updated about the case
Represent you in court, if needed to reach a settlement
We never collect fees up front – you will only pay a percentage of the negotiated settlement if and when we have successfully resolved your case.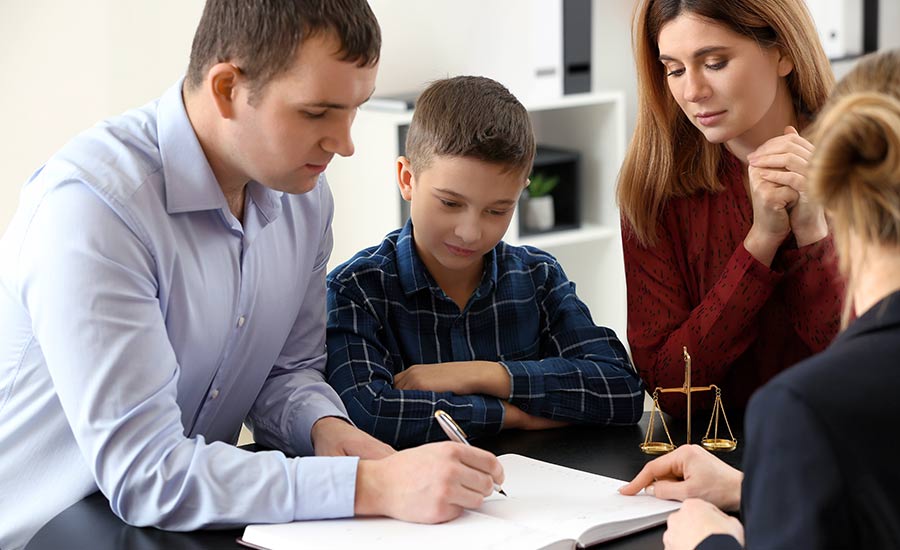 Child Car Accident Settlement FAQs
1. Who Can File A Personal Injury Claim For A Child After A Car Accident?
After a car accident that involves a child, either a parent or a legal guardian can file a personal injury claim on behalf of the child.
2. What Is The Statute Of Limitations For Minors?
The statute of limitations, or the period of time you have to file a lawsuit on behalf of your child after an accident, varies from state to state.
In New York, the deadline to file a lawsuit for child injuries is three (3) years from the date of the accident, or three years from the date that the child turns 18, if they decide to file a personal injury claim on their own
3. Who Is Responsible For A Car Accident That Involves Your Child?
After a car accident in which your child suffered injuries, you can file a claim against the party that contributed to the accident. Responsible parties can include:
A driver who demonstrated reckless or negligent behavior while operating their vehicle
A driver's employer, if they showed negligent behavior — for example, failure to perform a background check or pushing the driver to hurry to meet a deadline
A government agency or municipality for failing to maintain safe road conditions
4. What Are The Most Common Causes For A Car Accident That Involves Your Child?
The most common causes for a car accident in which a child is hurt, include:
Fatigued driving
Distracted driving
Driving while intoxicated
Failure to properly assess the weather or road conditions
Malfunctioning of the vehicle
Malfunctioning of traffic lights
Incorrect programming of traffic lights
Debris that was not cleared from the road
A stolen, fallen or defaced road sign
Failure by drivers to observe the regulations for safe transportation of children
Unpredictable movement of children on the road, as pedestrians or cyclists
5. Can You Seek Compensation For A Child If They Were Riding With Someone Other Than A Parent?
If your child was injured while riding in car with someone who is not a member of your immediate family, you can file a claim or a lawsuit with the party who was responsible for the accident.
6. What Happens To A Child's Car Accident Settlement Money?
Typically, the compensation received will be reviewed and approved by a judge, kept in a separate account and released to your child when they turn 18.
If you need to cover injury-related medical bills in the meantime, the court must grant you permission to use some of the funds.
7. What Steps Should You Take If Your Child Was Injured In A Car Accident?
If your child sustained injuries in a car accident:
Seek immediate medical assistance
Collect all accident-related evidence, such as pictures or videos of your child's injuries and the accident scene
Keep a journal about the conversations with your doctors and other parties
Keep copies of medical reports, medical bills and other documentation
Do not talk with representatives of the insurance companies without a lawyer
Contact a trusted personal injury attorney
Do not allow your child talk about their injuries with anyone except your lawyer
8. How Can You Keep Your Child Passengers Safe?
To keep child passengers safe, follow the injury prevention and control rules specified by the CDC:
For children between 2 and 4 years of age, use a rear-facing car seat
For children over 5 years of age, use a forward-facing car seat
For children who have outgrown their forward-facing seat, use a booster seat, plus a seat belt
Make sure children are always properly buckled up when traveling
Disclaimer: attorney advertisement. prior successful results do not guarantee a similar outcome