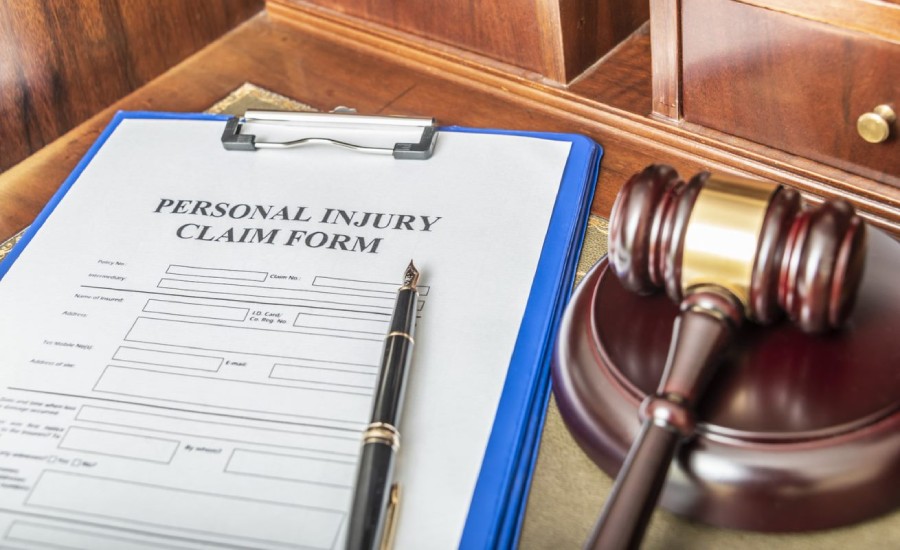 Can I Sue My Employer For Negligence?
If you were injured at work, you might be wondering, "Can I sue my employer for negligence?" 
We'll answer this question plus share everything you need to know about employer negligence, including the difference between employer liability and workers' compensation. 
We'll cover scenarios in which suing for negligence in the workplace is possible, share why third parties can be held responsible for your injuries on the job, and explain how our experienced personal injury attorneys at Spar & Bernstein can help you file a claim and fight for fair compensation after being injured on the job. 
What Is Employer Negligence?
Employer negligence refers to situations when a company fails to provide a safe working environment for its employees. Often, such negligence results in personal injuries.  
Examples of employer negligence include: 
Negligent hiring,

when an employer does not conduct a proper background check and hires employees who may present a threat to the work environment and to other employees. For example, hiring someone who is not qualified to work with heavy machinery or someone who has a prior assault record. Both situations can lead to accidents in which other co-workers are harmed.

 

Negligent retention,

when an employer keeps an employee who should have been terminated. For example, if an employer finds out about lack of adequate certification or licensure, yet keeps the employee in the company instead of terminating their contract. 

 

Negligent supervision,

when an employer fails to monitor and control employee actions. For example, when an employer or supervisor observes that an employee is not following safety protocols, but fails to act.

 

Negligent training,

when an employer provides inadequate training or no training at all and thus puts employees in danger.

 
Some forms of negligence can be more challenging to link to an employer than others. An experienced attorney will look into your particular situation and explain your options. 
Employer Liability vs. Worker's Compensation
In the majority of states in the U.S., businesses are required by law to have workers' compensation which serves to cover the economic damages received after an accident on the job.  
Workers' compensation requirements vary by state, as do the penalties for not having workers' compensation. 
In New York, workers' compensation insurance coverage is mandated for almost any business. It allows workers to retrieve economic injury-related benefits, such as: 
Medical treatment costs

 

Two-thirds

of lost wages 

 

Travel costs to and from doctor appointments

 
However, workers' compensation does not cover: 
Injuries resulting from violating company rules and regulations

 
Injuries received while performing duties under the influence of drugs and alcohol

 

Self-inflicted injuries

 

Injuries received on the way to or from work

 

Pain and suffering

 

Mental anguish

 

Loss of enjoyment of life

 
Although you do not need to prove employer negligence to receive payment under workers' compensation and you can receive the benefits even if you were at fault, the amount you will receive is often not enough to cover all financial expenses following a serious injury.  
Get the latest personal injury news!
Thank you for subscribing!
When Can You Sue Your Employer For Negligence?
Except for a limited number of situations, workers' compensation does not allow you to sue your employer or co-workers for accidents on the job. 
This is because the benefits received under workers' compensation are defined as exclusive remedy for work-related accidents and injuries, as per New York Workers' Compensation Law §29. 
In the state of New York, the exceptions that allow you to sue your employer include: 
Your employer does not have workers' compensation, which is mandated by New York law

 

You work for an employer who is not obligated to have workers' compensation coverage. Such employers include the New York Police Department, the New York City Department of Sanitation and the Fire Department of New York.

 

You were injured as a result of intentional behavior by your employer

 
If you were injured on the job and are not sure whether you can sue your employer for negligence, get in touch with our personal injury team at Spar & Bernstein.  
We offer a free consultation to review your case and offer professional legal advice regarding your options to collect compensation. 
Need to discuss a negligence claim?
How To Sue A Company For Negligence After A Work-Related Accident
While under the majority of conditions, workers' compensation prohibits you from filing a claim against your employer in New York, you can sue third parties who contributed to your accident. 
To do this, you must prove that:
The third party owed you reasonable care to prevent injuries

The third party violated the duty of care

The third party caused injuries due to breach of duty

Your injuries resulted from the breach of duty
Whether you were injured on a construction site, exposed to toxic substances, swiped by a motor vehicle or attacked by an animal while performing your job, third parties who failed to provide safe working conditions may be held liable for your injuries.
These parties can extend to:
General contractors and subcontractors

Utility companies

Property owners who did not ensure the site's safety

Government agencies
If you suffered a workplace incident:
Seek medical help — your health is top priority

Record the circumstances of the accident, including place, time and presence of co-workers

Take videos or photos of the accident site and your injuries

Keep track of all medical expenses following the accident, along with any additional expenses you may have

Contact a personal injury attorney with a proven record
Filing a claim or a lawsuit against third parties will ensure you are fully compensated for your economic and non-economic losses and damages.
Note, however, that typically you cannot collect compensation for the same damages from both workers' compensation and a third-party claim or lawsuit. 
This means that if you filed a workers' compensation claim and a third-party claim for the same incident, you will need to reimburse the amount you received from your workers' comp out of your lawsuit compensation. This is known as a compensation lien. 
A compensation lien amount is negotiable and an experienced personal injury attorney can help you reach the most favorable outcome in your case. 
Determining whether you have a negligence claim after a workplace injury can be difficult, which is   why having a knowledgeable attorney by your side is key. 
At Spar & Bernstein, we will review the details of your accident, determine liability and explain your options for filing a claim, while recommending the best path forward to achieve an ideal outcome.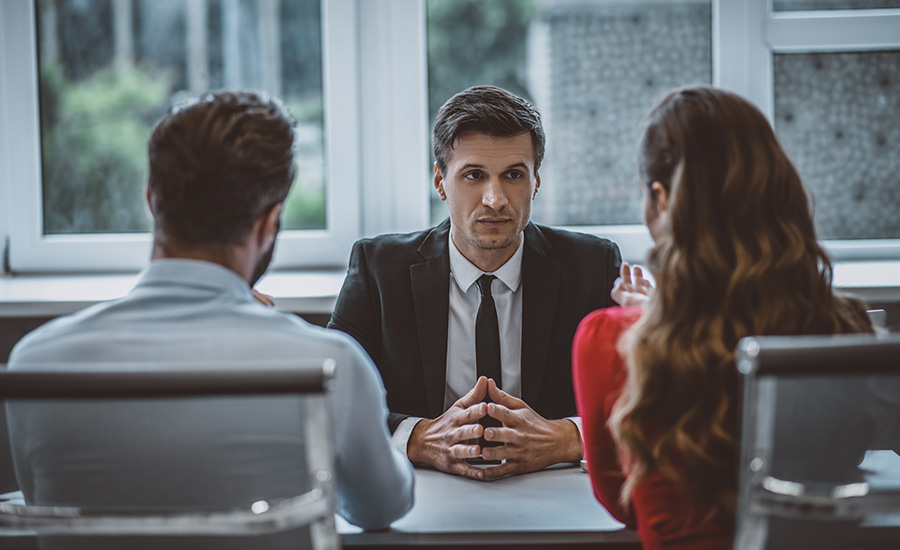 How Spar & Bernstein Can Help You File A Negligence Claim
If you have reason to suspect your workplace injuries were caused by negligent behavior in New York or New Jersey, Spar & Bernstein's personal injury team is here to help. 
Our experienced lawyers will review the details of your accident, visit the accident scene to secure evidence, talk with witnesses and analyze company rules and regulations along with safety protocols and safety records.
We will determine liability and partner with experts to evaluate your injuries and losses, prepare and file necessary documentation within the legal deadlines and pursue maximum compensation on your behalf.
If you lost a loved one as a result of negligent workplace behavior, we will help you file a wrongful death claim, handling your case with the utmost compassion and care.
In addition, we will determine if you are obligated to pay a lien and if so, negotiate the best conditions on its amount. 
We offer a free consultation and only accept payment when a settlement is reached, in the form of small percentage of the amount you are awarded.
With a history of 50 years in personal injury, our law firm has successfully resolved hundreds of personal injury cases. Explore some of our success stories.
Key Takeaways On Suing Your Employer For Negligence
The laws in New York prevent you from suing your employer for negligence in the workplace, except in very few situations, such as:
Lack of mandatory workers' compensation that would typically cover your medical costs, lost wages and other economic expenses in case of a work-related accident

Working for an employer who is not mandated to have workers' compensation

Being injured intentionally by your employer
However, you have the right to sue third parties who were fully or partially responsible for your injuries, including contractors, utility companies, government agencies or property owners.
Contact our experienced personal injury attorneys at Spar & Bernstein — we'll provide a free consultation to discuss your legal options.
Looking for a personal injury lawyer?
Disclaimer: attorney advertisement. prior successful results do not guarantee a similar outcome 
Bradford H. Bernstein
This article was written and reviewed by Bradford H. Bernstein, a second-generation leader at Law Offices of Spar & Bernstein, P.C., who has helped over 100,000 clients with immigration and personal injury issues. Brad joined the firm in 1993, became a partner in 1997, and assumed leadership in 2000 after Harry Spar retired.
View Brad's Bio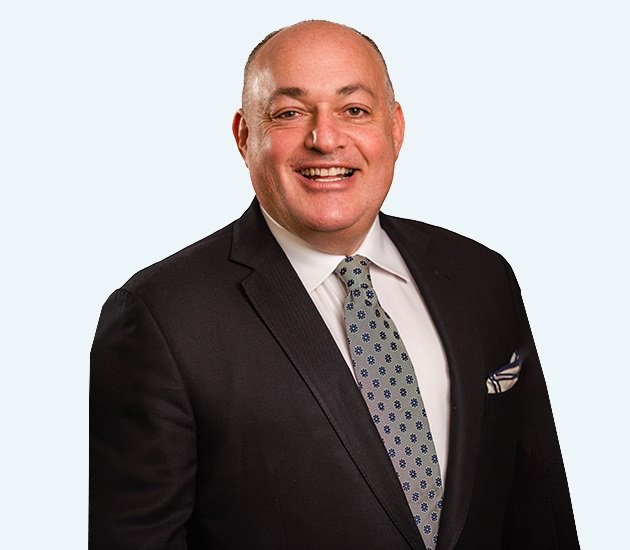 Bradford H. Bernstein