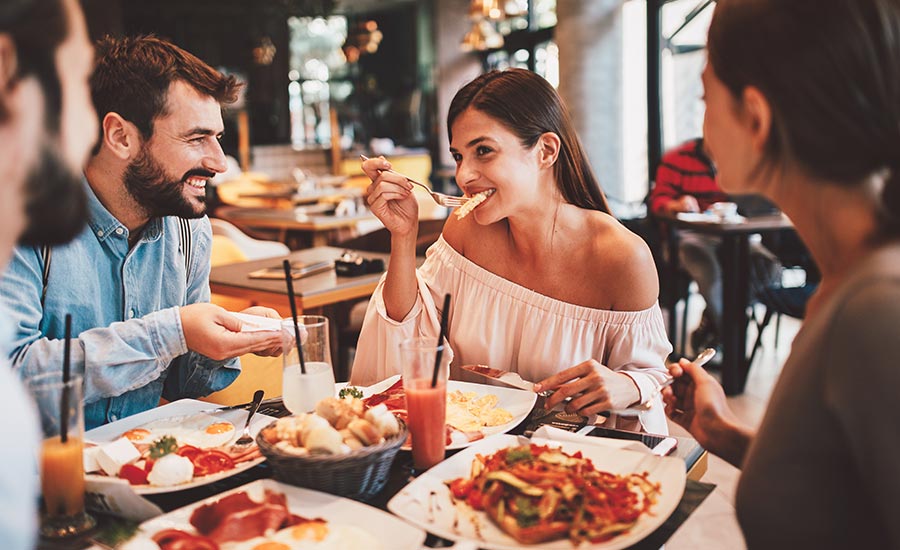 Can You Sue A Restaurant For Food Poisoning? A Legal Guide
Each year, foodborne illnesses in the United States affect 48 million Americans — one in six citizens.
If you've experienced abdominal pain, vomiting and fever, after eating food that was prepared by someone else, you might be wondering, "Can you sue a restaurant for food poisoning?"
That is exactly what we're here to answer. We'll share the causes and symptoms of food poisoning, the parties that can be held liable, and how our New York law firm, Spar & Bernstein, can help you file a lawsuit after food poisoning.
Looking for a personal injury lawyer?
Can You Sue A Restaurant For Food Poisoning?
Yes — if you experienced food poisoning after eating in a restaurant or ordering takeout, you may be able to file a personal injury claim based on either negligent behavior or product liability.
To support a negligence claim, you must prove that:
The restaurant owed you a duty of care
The restaurant breached their duty of care
You suffered harm or injury as a result of the breach of care
For a restaurant, failure to provide duty of care can include:
Breaking federal laws and health codes, such as the FDA Food Safety Modernization Act (FSMA) and the Current Good Manufacturing Practices (CGMPs), which state that food facilities must have a food safety plan that defines potential hazards and maintains preventative actions to reduce or eliminate those hazards
Breaking state health codes that outline food handling and storage rules, such as hand washing practices and safe refrigeration temperatures
To support a product liability claim, you must prove that the restaurant sold contaminated or defective food that caused you harm or resulted in personal injury.
The types of compensation you can receive after food poisoning in a restaurant include:
Economic damages, such as past and future medical expenses, hospital bills, lost wages, disability or loss of earning capacity
Non-economic damages, such as loss of enjoyment of life, pain and suffering, loss of consortium and emotional distress
Typically, the deadline to file a lawsuit after food poisoning is three (3) years after the event occurred. If you miss the deadline, your case may be dismissed.
With 50 years of personal injury experience, our knowledgeable and compassionate lawyers at Spar & Bernstein have successfully resolved thousands of personal injury cases.
Our team will represent you before the restaurant, insurance companies and the court, and pursue fair damages for the harm you suffered.
Symptoms Of Food Poisoning
The most common symptoms of food poisoning include:
Abdominal pain
Vomiting
Bloody diarrhea that lasts for three days or more
Headache
Nausea
Fatigue
Loss of appetite
Weight loss
Fever
Muscle weakness
Difficulty swallowing
Blurred vision
Tingling or numbness of skin
Confusion
Depending on the cause of food poisoning, symptoms can appear from 30 minutes to two weeks after consuming the food prepared by the restaurant.
Note that some symptoms may be identical to those associated with other common illnesses, like the stomach flu, for example, and it may be difficult to determine immediately that food poisoning is the cause.
In addition to the temporary discomfort and illness, food poisoning can also lead to serious health conditions in some cases that require a long recovery period and may even put your life at risk.
Long-term illnesses after food poisoning include:
Kidney damage
Brain and nerve damage
While food poisoning can affect anyone, it can be extremely dangerous for children, pregnant women, elderly people and those with chronic diseases or weakened immune system.
People within these groups are more likely to experience severe symptoms and develop complications.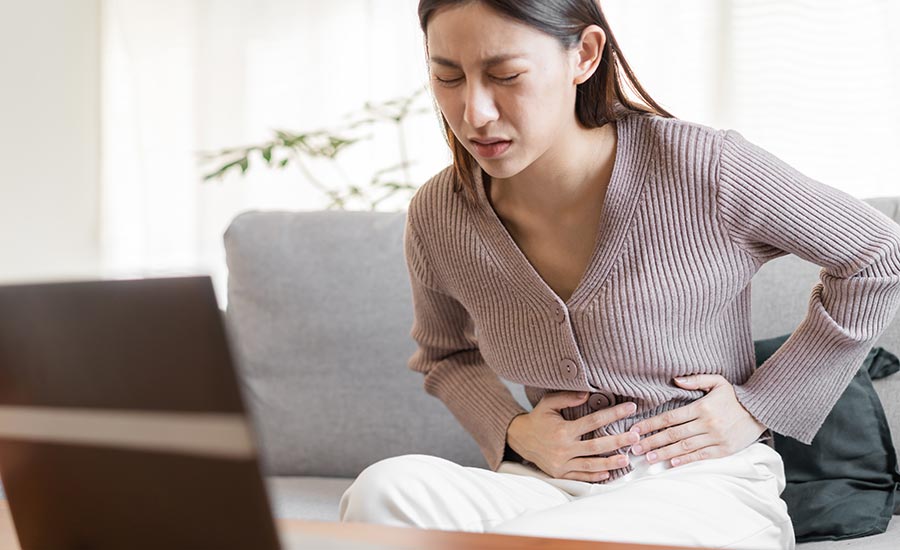 Causes Of Food Poisoning In A Restaurant
The most common cause of food poisoning in a restaurant is the presence of harmful bacteria, parasites, viruses, fungi, chemicals or toxins in the food or drinks served by a restaurant.
Bacteria and viruses that lead to food poisoning include:
Salmonella
Norovirus
Toxoplasma gondii
Hepatitis A
Campylobacter
Clostridium botulinum
Shigella
Staphylococcus aureus
Bacteria, viruses and toxins can live on food, utensils, silverware and other kitchen surfaces.
Foods that are most frequently linked to foodborne diseases include:
Unpasteurized milk
Raw eggs
Raw animal meat
Raw shellfish
Raw sprouts
Fruits and vegetables contaminated with animal or human waste
Peanut butter
Food and beverages can be contaminated through:
Failure to cook food at a temperature that destroys bacteria
Failure to refrigerate food quickly enough to prevent bacterial growth
Failure to store food properly
Cross-contamination
Failure to follow hygiene regulations, such as washing one's hands, applying hand soap and sanitizer or properly cleaning kitchen surfaces and utensils
Working in the restaurant kitchen while being sick
Serving expired food
What To Do After Food Poisoning In A Restaurant
If you suspect you are suffering from food poisoning after eating food from a restaurant:
See a doctor: Your doctor will run tests and determine the cause of your symptoms, while looking for specific food poisoning markers. Based on the findings, your doctor will provide a treatment plan, as well as the medical documentation you will need to support your personal injury claim.
Notify your local health department of the incident to help health officials prevent future foodborne illnesses outbreaks
Gather evidence to support your claim: If you have not yet disposed of what you ate, take pictures of it, or go to the restaurant and take pictures of the item on the menu. Keep your receipt from the purchase and/or credit card statement showing the food item purchased.
Contact an experienced personal injury attorney
What Not To Do After Food Poisoning In A Restaurant
In order to seek monetary compensation after food poisoning:
Do not accept a refund, gift certificate or a free meal from the restaurant as a sign of apology for the incident
Do not sign a waiver from the restaurant that may prevent you from filing a lawsuit against them
Do not share information about the incident on your social media accounts
Liable Parties For Food Poisoning In A Restaurant
Depending on your situation, you may be able to hold more than one party responsible for your food poisoning.
Typically, the parties that can be held liable include:
The restaurant that prepared the food
National food service providers that supply restaurants with ingredients for food preparation
Local providers of meat and eggs
If you experienced food poisoning, contact out experienced attorneys at Spar & Bernstein. We will review the details of your case, determine your options and help you identify who is at fault.
Get the latest personal injury news!
Thank you for subscribing!
Evidence To Support Your Food Poisoning Case
To prove that you suffered from food poisoning after eating food prepared by a restaurant, you must submit evidence. This evidence can include:
Direct evidence of food contamination, such as leftovers that can be tested or food containers
Examples of similar illnesses from the same source
Meal receipts
A list of the items you consumed, along with information about the place and time when the food was consumed
A journal of your symptoms
Medical records
Written verification of lost wages, if you missed work due to your illness
Witnesses who were with you or suffered the same symptoms after eating at the restaurant
Have A Food Poisoning Case? Contact Our Team At Spar & Bernstein
If you think you might have a food poisoning case, contact our knowledgeable team at Spar & Bernstein as soon as possible.
With a focus on defending the rights of victims in personal injury cases, we have an extensive portfolio of success stories that span more than 50 years.
From construction and motor vehicle accidents to product liability and wrongful death, we treat every case with professionalism and compassion, while fighting for fair compensation for each one of our clients.
Our experienced attorneys will look into the details of your food poisoning case, determine who can be held liable for the symptoms you suffered, gather the evidence needed to prove your claim, and file a personal injury lawsuit on your behalf.
We'll fight to negotiate the maximum settlement for your injuries or take your case to trial if a settlement is not reached, where we will seek a successful outcome.
Did you experience food poisoning?
How To Avoid Food Poisoning In A Restaurant
If you've suffered from food poisoning, we're betting it's not an experience you'd like to ever go through again.
While getting food poisoning from a restaurant was likely out of your control, there are a few precautions you can take when eating out, to avoid getting sick from contaminated food.
To avoid food poisoning in a restaurant:
Check the health department's website for the inspection score of the restaurant you are planning to visit
Make sure restaurant employees are following safe procedures when handling food — wearing gloves or wiping surfaces with a clean cloth, for example
If you are served undercooked products, including meat, fish and eggs, return the meal to the kitchen
Avoid eating lukewarm food, as bacteria grow faster between 40°F and 140°F
Verify with the server that the eggs used for dressings, sauces and custards, are pasteurized
Refrigerate leftovers no later than two hours after the food was cooked or one hour in hot weather
Looking for an experienced personal injury attorney?
Disclaimer: attorney advertisement. prior successful results do not guarantee a similar outcome
Bradford H. Bernstein
This article was written and reviewed by Bradford H. Bernstein, a second-generation leader at Law Offices of Spar & Bernstein, P.C., who has helped over 100,000 clients with immigration and personal injury issues. Brad joined the firm in 1993, became a partner in 1997, and assumed leadership in 2000 after Harry Spar retired.
View Brad's Bio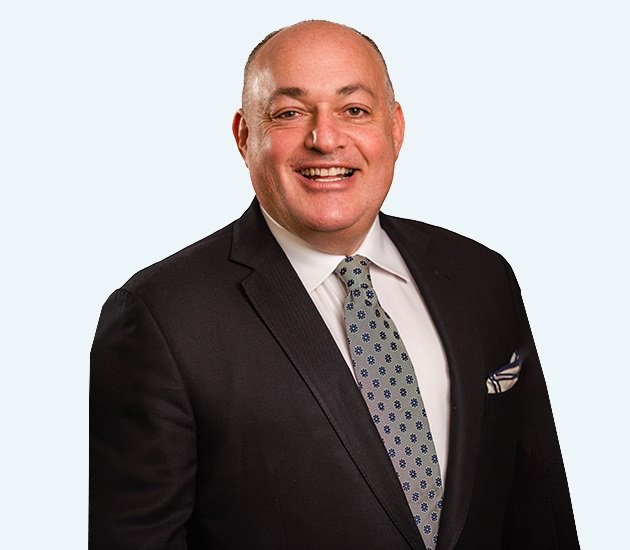 Bradford H. Bernstein