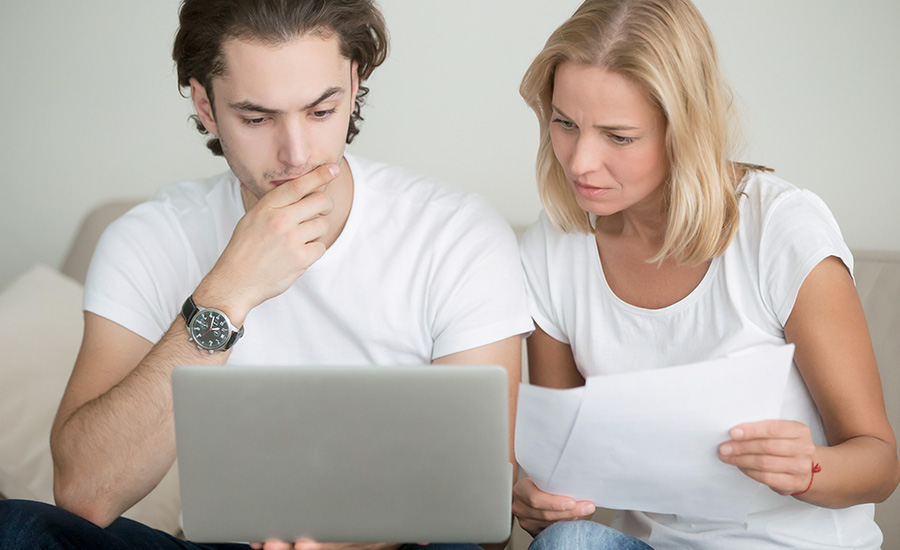 Green Card Marriage Interview Questions: A Complete Guide
One of the fastest routes to obtaining permanent residence (a Green Card) in the United States is through marriage to a U.S. citizen or a lawful permanent resident.
The process of obtaining a Green Card includes several steps; one of which is the marriage interview.
If you have an upcoming Green Card marriage interview, you might be wondering what type of questions you'll be asked.
We'll share common questions and explain the interview process, to help you prepare. Plus, we'll explain how our immigration lawyers at Spar & Bernstein can help you throughout the Green Card marriage application process.
What Is A Green Card Marriage Interview?
A interview is the last step in the adjustment of status process and obtaining lawful permanent residence (a Green Card) through marriage to a U.S. citizen.
The goal of this interview is to prove that your marriage was bona fide, i.e., entered into in good faith, and that you and your spouse plan to establish a life together.
In this interview, you are asked various questions about your relationship, your routine as a couple, your living situation, and future plans.
If the spouse who applies for a Green Card lives in the U.S., the interview is scheduled by United States Citizenship and Immigration Services (USCIS).
If the spouse who applies for a Green Card lives abroad, the interview is scheduled by the National Visa Center (NVC) or the US Embassy in the country in which they reside.
What happens at the interview?
The Green Card marriage interview typically starts with the introduction of the USCIS officer, who will explain why the interview is being conducted.
Before the interview starts, you will be asked to take an oath, raising your right hand and answering the question, "Do you swear to tell the truth, the whole truth and nothing but the truth?" It is important to know that lying under oath is considered a crime and can negatively affect your eligibility for a Green Card.
Although sometimes the interview can take months or even years to schedule, being knowledgeable about the process and the questions you might be asked will give you enough time to prepare and put your mind at ease.
Green Card Marriage Interview Sample Questions
So, what questions should you expect at the interview?
While the USCIS officer can ask you anything, here are some common questions to consider when preparing for your interview.
Questions About You & Your Family History
What is your date and place of birth?
How did you enter the U.S.?
What are your parents' names and age?
Where do your brothers and sisters live?
Have your parents ever visited the U.S.?
Questions About Your Relationship
When and where did you first meet?
Was anybody else present at your first meeting?
Where were you and your spouse living when you met?
When did you exchange phone numbers?
Where was your first date?
Questions About The Proposal And Your Wedding
When did you decide to get married?
Who proposed?
When did you get married?
Who attended the wedding celebration?
Did you have a honeymoon and if so, where did you go?
Questions About Your Daily Activities
What is the typical start of your day?
What is your daily routine like?
How many times during the day do you speak on the phone when you are apart?
Who is the one to cook at home?
Who does the cleaning in your home?
Questions About Your Children
What school do your children go to?
What is the principal's name?
Who are your children's friends?
What is your child's favorite food?
How do your kids get to school each day?
Questions About Finances
How much is your rent and what is the name of your landlord?
What was your job title and salary before you got married?
How much is your electricity bill and who is the provider?
What is your current bank account balance?
Who completed the last tax return form?
Green Card Interview Questions You May Not Expect
Being aware of the nature of the Green Card marriage interview questions will help reduce anxiety in a situation that requires your full attention and concentration.
You may think there is nothing that can surprise you—but you'd be wrong! When we said you might be asked anything, we meant it.
Here are some examples of the interview questions you might be asked, but not expecting:
Who woke up first today?
What color curtains do you have in each room?
Who bought the TV in your living room?
Can you describe the soap in your kitchen and bathroom?
What brand of deodorant does your spouse use?
What kind of contraception are you using?
How To Prepare For A Green Card Marriage Interview
Here is a list of recommendations that can help you prepare for your Green Card marriage interview: 
Visit the location where your interview is going to take place to get familiar with the area so you're more comfortable

Note how long the commute takes, along with parking requirements and the security checks you must go through, to properly plan and organize your visit and reduce stress

 

Though no specific dress code is required, opt for professional clothing that's comfortable

Plan to arrive at the interview location 30 minutes before the scheduled time

 

Arrange all required documents in a separate folder to have each of them ready during the interview — original biographic and identity documents will be required

 

Review the questions on your application—you are likely to be asked the same questions

 

Organize a prep session with our trusted immigration attorneys—we will hold a mock interview, going through various questions, to help you feel ready and relaxed

 

During the interview with the USCIS officer, answer the questions honestly and openly

 

If you think a question is too personal, share your feelings with the USCIS officer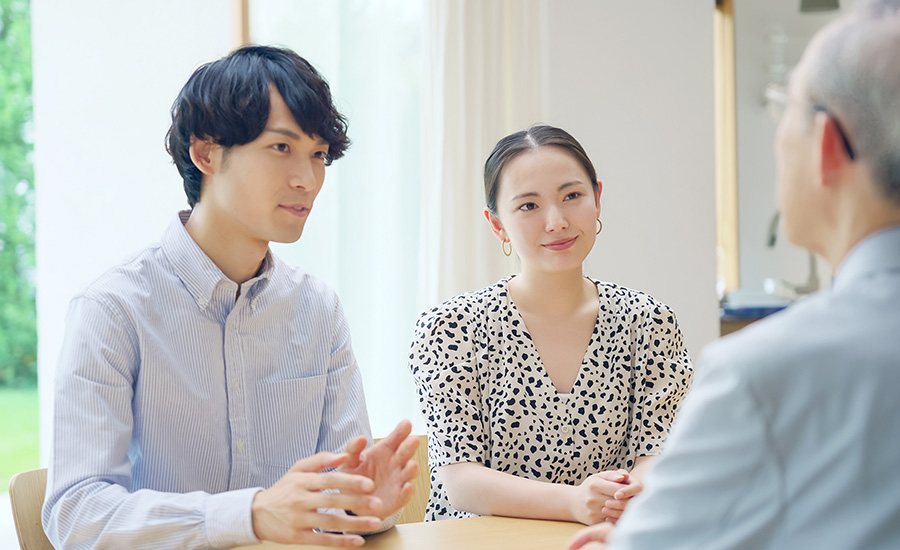 What Happens After The Green Card Marriage Interview
Once the interview is over, there are two possible outcomes:
If the USCIS officer is convinced that your marriage is real, you will get a marriage-based Green Card
If the USCIS officer is doubtful that your marriage is authentic, you will be scheduled for a Stokes interview.
A Stokes interview, also known as a marriage fraud interview, is your second opportunity to persuade USCIS that your marriage is a valid one.
The Stokes interview takes place between four and six weeks after the first interview and can be as long as eight hours. During the Stokes interview, you and your spouse will be separated and asked the same questions. The answers will be recorded and later compared by USCIS.
Events triggering a Stokes interview can include:
Statements in your documents that cause suspicion
Inability of spouses to communicate in the same language
Lack of joint finances
Contradictory answers
The questions asked aim to reveal that your marriage is not fraudulent and you know your spouse well. Some of the additional questions you might be asked at the Stokes interview include:
What was the last movie you watched together?
Which side of the bed do you sleep on?
What is the nearest supermarket and how far is it from your home?
When was the last time you went shopping together?
Does your spouse write with their right or left hand?
How Can Spar & Bernstein Help You Obtain Your Marriage Green Card
For over 60 years, our knowledgeable New York immigration lawyers at Spar & Bernstein have handled thousands of marriage-based Green Card applications, consistently guiding couples towards a successful outcome.
Check out some of our success stories!
From checking your eligibility for a marriage-based Green Card to providing you with valuable insights and advice and prepping you for the interview, our team will help you throughout the entire process. We'll ensure your application is submitted correctly and help take the stress out of the application process to put your mind at ease.
In addition, our attorneys can help you apply for work authorization, a Social Security number, or a state ID/driver's license, along with anything else you might need along the way.
Schedule a consultation today to check your eligibility and get expert guidance on your Green Card marriage application.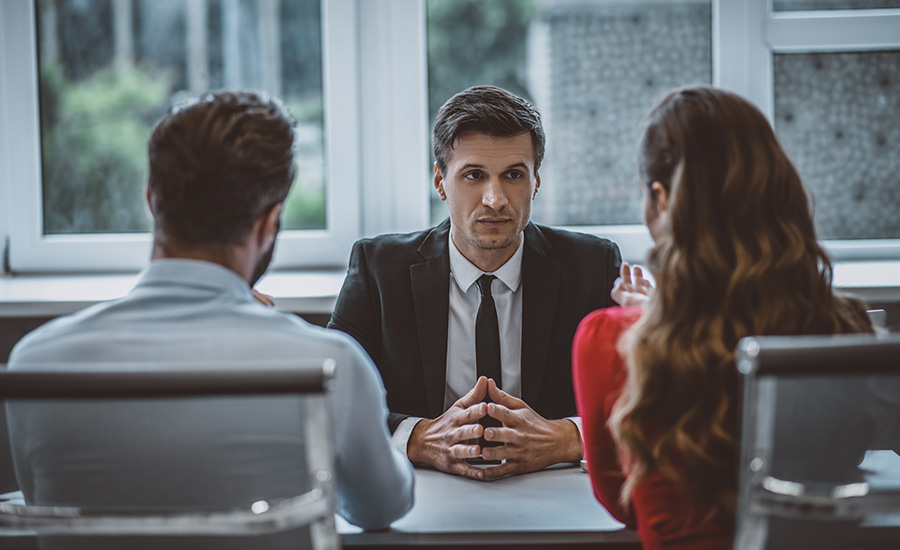 Marriage-Based Green Card Interview Questions: Key Takeaways
To adjust your status and conclude your Green Card application process after marrying a U.S. citizen, you must attend a marriage interview scheduled by USCIS.
The interview questions will cover various categories, such as your family or relationship history, daily routine, finances, children and more.
From checking your eligibility for adjustment of status to preparing you for your Green Card marriage interview, our experienced lawyers at Spar & Bernstein will provide professional guidance every step of the way.
Disclaimer: attorney advertisement. prior successful results do not guarantee a similar outcome
Bradford H. Bernstein
This article was written and reviewed by Bradford H. Bernstein, a second-generation leader at Law Offices of Spar & Bernstein, P.C., who has helped over 100,000 clients with immigration and personal injury issues. Brad joined the firm in 1993, became a partner in 1997, and assumed leadership in 2000 after Harry Spar retired.
View Brad's Bio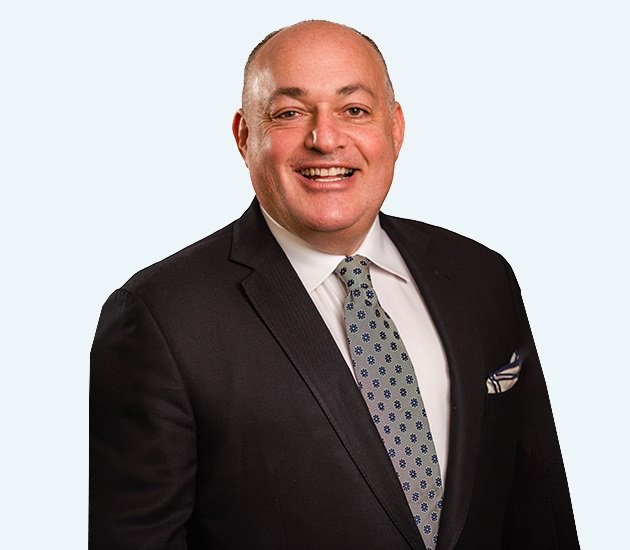 Bradford H. Bernstein