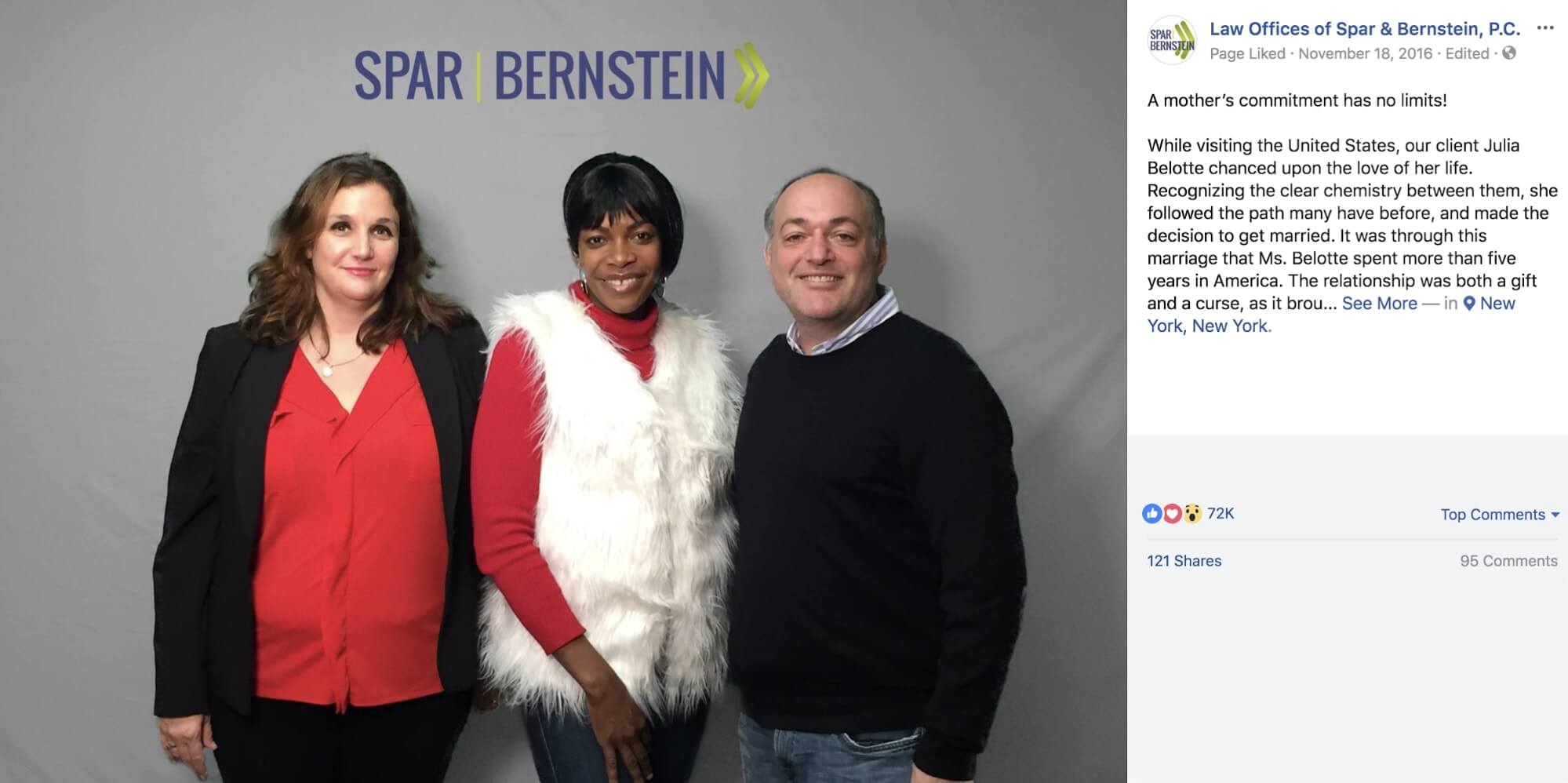 A mother's commitment has no limits!
While visiting the United States, our client Julia Belotte chanced upon the love of her life. Recognizing the clear chemistry between them, she followed the path many have before, and made the decision to get married. It was through this marriage that Ms. Belotte spent more than five years in America. The relationship was both a gift and a curse, as it brought about the birth of a beautiful child, but had begun to take an emotional toll on her. In the end, she made the conscious decision to separate herself from the marriage for the sake of her own happiness and to remove her children from the declining marriage.
They say a mother's love knows no pain, daring to challenge all obstacles it comes across. Such a life-changing event did not stop Julia from continuing to work tirelessly so she could provide for her children. She further demonstrated this compassion while working as a certified nurse's aid, providing for those that needed care. In due time her hard work was rewarded when we were able to help her obtain her ten year lawful permanent resident card. Ms. Belotte can now remain in the United States with her mother, sister, and children. She chose to seize control over her own life and in three years time will be eligible for her citizenship. She was all smiles when she came back to thank the attorneys here at Spar & Bernstein!