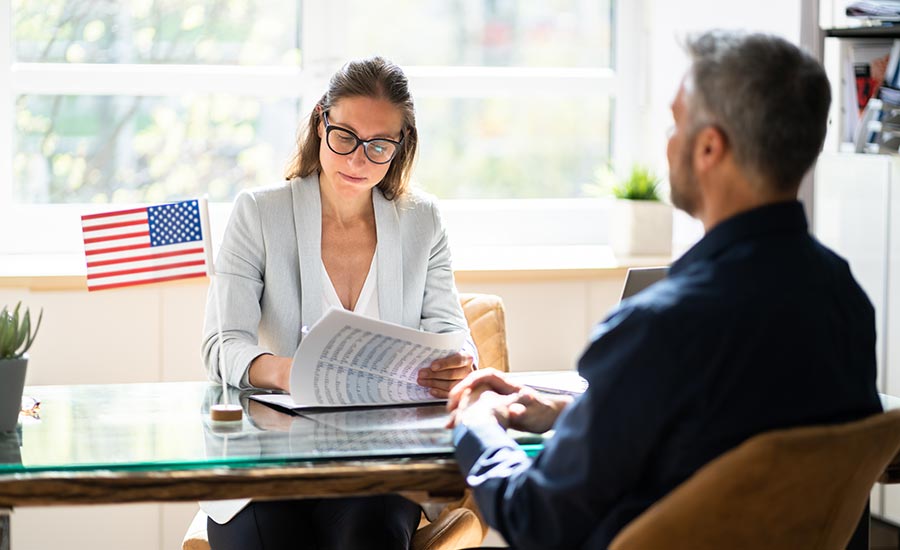 National Visa Center Processing Time: How Long Does It Take To Review A Case?
To submit a United States Green Card application from the country in which you were born or the country of your permanent residence, you must go through consular processing.
This process involves the United States Citizenship and Immigration Services (USCIS) and the National Visa Center.
We have compiled a detailed guide on each stage of the process, which will answer questions about the National Visa Center processing time, the factors that can affect the application progress, and more.
Plus, we'll explain how our immigration attorneys at The Law Offices of Spar & Bernstein can help you at each step of your immigration case.
What Is The NVC?
The National Visa Center (NVC) is a government agency that processes immigrant visa applications that allow applicants to obtain permanent residence in the U.S. (a Green Card).
The visa petitions processed by the NVC include family sponsored and employment-based immigrant petitions by applicants who live outside of the U.S.
The National Visa Center acts as an intermediary between the United States Citizenship and Immigration Services (USCIS) — the first authority to authorize an immigrant visa petition — and the U.S. Embassy or Consulate, where the applicant will attend an immigrant visa interview.
After USCIS approves an immigrant visa petition, the application is sent to the National Visa Center in Portsmouth, New Hampshire.
NVC Processing Time – How Long Does It Take?
The National Visa Center may take three to six months to review an application, from the moment it's submitted, the visa fees are paid, and supporting documents are uploaded to the Consular Electronic Application Center (CEAC) portal.
How long it takes NVC to schedule an interview can vary, but current wait times may be longer than usual. Because of the COVID-19 pandemic and the fact that many of the U.S. Embassies and Consulates around the globe did not function at full capacity, there is a considerable delay in scheduling an interview after your application is processed by the National Visa Center.
As of December 31, 2022, there are 422,954 immigrant visa applicants awaiting an interview and only 36,167 interview appointments scheduled for January 2023.
In addition, an interview can be scheduled only after your priority date (the date your petition was filed with USCIS) becomes current, meaning that a Green Card is available for your category, on the Visa Bulletin.
Your priority date can be found on Form I-797, the Notice of Action letter you received from USCIS. The NVC visa bulletin is released each month, and contains the country, visa limits and the date for the respective type of visa.
There are no annual limits for immediate relative categories. However, each year, there are limits on the visas granted for family preference and employment-based immigrant categories — and this can result in long wait times, spanning from several years to decades.
What Factors Affect NVC Processing Time?
The National Visa Center's processing time can vary depending on several factors, including:
The type of immigration visa — family preference and employment-based immigrant categories tend to take longer due to annual limits
The country from which you apply — some consulates may be busier than others
The documents you submit — if you do not include everything as required, your case is likely to be delayed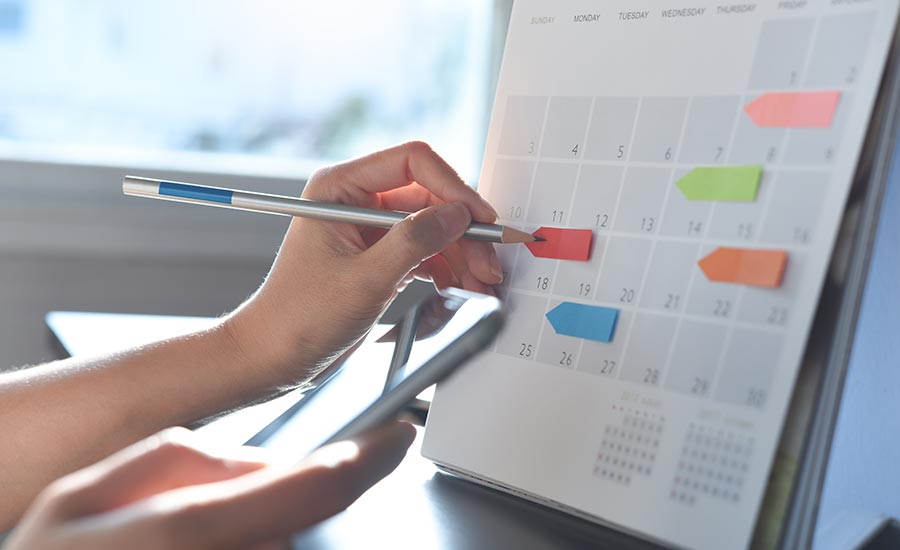 The processing time of the National Visa Center varies depending on the type of immigration visa, the country of application and the documents you submit
How To Submit Your Immigrant Visa Application
So, how does the immigrant visa application process work?
Here's a step-by-step guide:
1. Submit A Petition
The first step is to file your application with USCIS. Depending on your visa category, use Form I-130, Petition for Alien Relative or Form I-140, Immigrant Petition for Alien Workers.
Upon approval, USCIS will send your petition to the National Visa Center. Typically, it will take 30-60 days to transfer your case from USCIS to the NVC.
Upon receiving your petition from USCIS, the NVC will add your case to their database — typically referred to as pre-processing. Once this is done, the NVC will send you a welcome letter containing your immigrant visa number.
2. Pay The Application Fees
Once you receive the NVC welcome letter, you will need go to the Consular Electronic Application Center (CEAC) website and pay:
Your initial Immigrant Visa Application Processing Fee
Your Affidavit of Support Fee
3. Submit An Affidavit Of Support
Next, you'll submit Form-I 864, Affidavit of Support Under Section 213A of the INA signed by your petitioner or sponsor.
The Affidavit serves as a legal agreement between the petitioner/sponsor and the U.S. where the petitioner commits to full financial responsibility for the applicant.
Depending on the situation, you may need to submit a certain type of Form I-864 — consult an experienced immigration attorney to determine which form is correct.
4. Submit Supporting Documents
Along with the affidavit, you'll need to file additional supporting documents as evidence of your visa eligibility.
Depending on the type of visa application, supporting documents might include:
Evidence of your sponsor's U.S. citizenship or lawful permanent residency
Evidence of relationship to the sponsor, such as a birth, marriage or adoption certificate
Evidence of income, such as a letter from your employer or paystubs
Proof of sponsor's filed tax returns for at least the previous year with W-2s
Proof of assets
5. Submit DS-260
Next, you'll need to visit the CEAC website and submit the DS-260 Immigrant Visa Electronic Application. You must print the confirmation page after completing the DS-260 — you will need to take it to your interview.
6. Submit Civil Documents
In the next step, you'll need to submit the civil documents needed to the NVC, following your country's specific requirements.
Civil documents can include:
Birth certificates
Police certificates
Military records
Marriage certificates
Divorce decrees
Copy of your valid passport
Adoption documentation
Death certificates
7. Upload Documents To The CEAC Website
To prepare all of your documents for upload at the CEAC:
Limit file sizes to 2MB
Verify that all documents are submitted in full and are easily legible
Rotate the documents as needed
Upload all documents in color using .pdf or .jpg format
Upload translated files together with the original document
Do not upload zip files or password-protected files.
To help the NVC understand the relation of each document to your application, create a table of contents and include a short description of each document.
To confirm that your USCIS petition was received, the NVC will send you a letter in the mail or an email confirmation, that includes your immigrant visa number.
After your application is reviewed, the NVC will reach out to you to inform you that your case is "documentarily qualified" and, within a short time thereafter, set up an interview, which is the final step of the process.
Typically, at the end of your interview at the U.S. Embassy or Consulate, you will be informed of whether your application is granted or denied.
If your immigrant visa is approved, you will be informed of when and how to collect your passport and visa. If your immigrant visa is denied, you will be informed of the reasons for the denial.

What To Do If Your Immigrant Visa Is Taking Too Long To Process
If your immigrant visa is taking too long, you might be eligible to place a request for expedited case processing.
Keep in mind that this is only possible when a visa is available for the respective category, and in a limited number of cases, such as:
Family emergencies
Possible financial losses to a company or person
Urgent humanitarian reasons
U.S. government interests
Not sure whether you qualify? Contact our knowledgeable immigration attorneys at Spar & Barstein to set up a free consultation!
How To Check Your Immigrant Visa Application Status
To check the status of your case during the different stages, you can:
Contact USCIS at 800.375.5283 or submit an e-request
Contact the National Visa Canter at 603.334.0700 or submit a public inquiry — contact the NVC at least once per year to ensure your case remains open
Contact an experienced immigration lawyer
How Spar & Bernstein Can Help With Your Immigrant Visa Application
Representing immigration clients in all 50 states and worldwide since 1958, our attorneys at The Law Offices of Spar & Bernstein specialize in different areas of immigration law, from family and employment immigration to investor visas, citizenship and naturalization.
If your application for lawful permanent residence in the U.S. is stuck between the responsible agencies, our experienced immigration lawyers will:
Determine your case status
Check your eligibility for expedited visa processing
Help you compile and submit any missing documents that may be causing a delay
Represent you at every stage of consular processing
Help you prepare for the interview
To get an idea of how we can help you, and read about some our past immigration clients, explore some of our immigration success stories.
Approaching each case with professionalism and compassion, our lawyers at Spar & Bernstein fight for the ideal outcome in each immigration case take on.
We have helped more than 100,000 people obtain immigration benefits and fulfil their American dream — and we'd be honored to be a part of your own success story.
Disclaimer: attorney advertisement. prior successful results do not guarantee a similar outcome 
Bradford H. Bernstein
This article was written and reviewed by Bradford H. Bernstein, a second-generation leader at Law Offices of Spar & Bernstein, P.C., who has helped over 100,000 clients with immigration and personal injury issues. Brad joined the firm in 1993, became a partner in 1997, and assumed leadership in 2000 after Harry Spar retired.
View Brad's Bio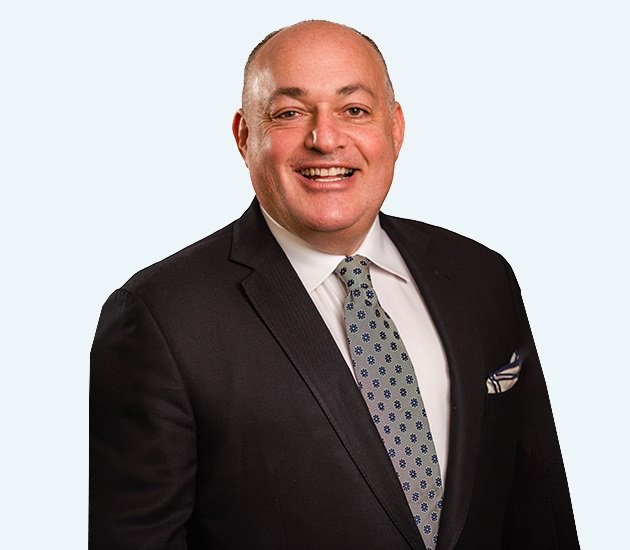 Bradford H. Bernstein