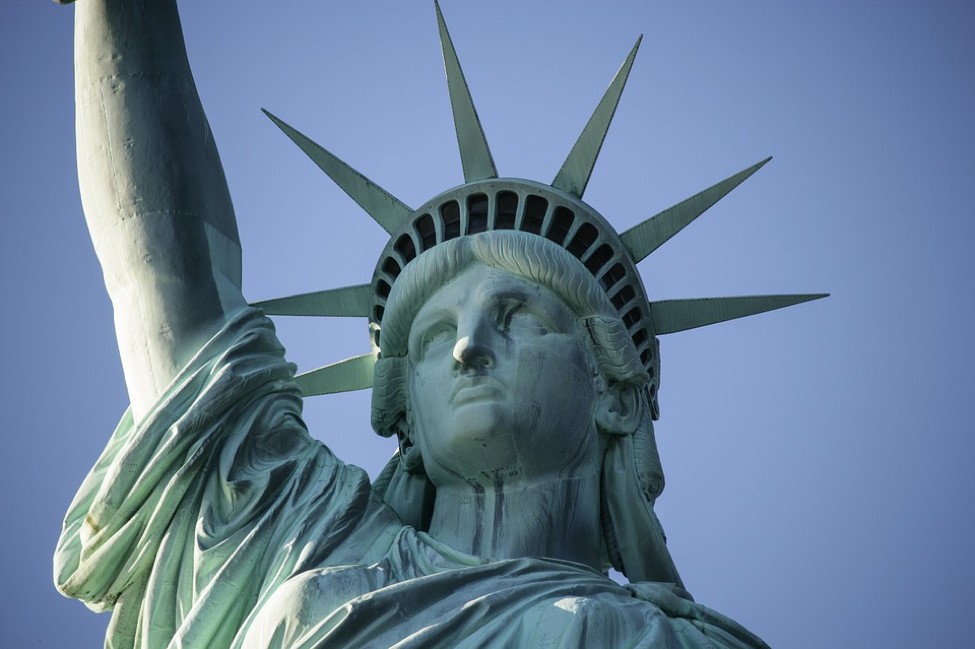 Reaching Out to the Community on Immigration
On Friday, March 3, immigration attorneys Nicole Abruzzo Hemrick and Shannon Laguerre-Maingrette spoke at St. Frances de Chantel Church in Wantagh, NY about the current state of immigration law in America as part of our ongoing community outreach program. The presentation covered topics ranging from the constitutional rights of undocumented immigrants to the new enforcement policies of the current administration. The following is a brief overview of what was discussed at the event:
The Constitutional Rights of Undocumented Immigrants
As far back as 1896, the US Supreme Court has ruled that the US Constitution applies, under the 14th Amendment, to all persons living in the US, regardless of citizenship. This means that undocumented immigrants have constitutional rights, such as equal protection under the law and the right to due process.
This means that if you're an undocumented immigrant and you are stopped by the police, you don't need to answer any questions about your legal status and can walk away if the officer does not have a warrant or state that you are under arrest. You're also protected against unwarranted search and seizure. You have the right to demand a warrant from any authority attempting to enter your home, and should they present you with a warrant, you have the right to refuse to speak to anyone or sign anything until you've had the chance to speak with a lawyer.
What are ICE Designated "Sensitive Locations?"
ICE designated sensitive locations are areas that ICE cannot apprehend, arrest, interview or search an individual without special approval. The purpose of these sensitive locations is to ensure that people who are participating in activities or utilizing a service at any sensitive location are free to do so, without fear or hesitation.
Locations deemed as sensitive locations include:
Schools—includes all schools from pre-school to college, as well as scholastic or education-related activities or events, and school bus stops when children are present at the stop
Medical treatment and healthcare facilities
Places of worship
Religious and civil ceremonies, such as weddings and funerals
Public demonstrations, such as a march, rally, or parade
Gaining Family-Based Legal Status
There are several situations where US citizens can sponsor family members to gain legal residence.
Parents—to sponsor a parent US citizen must be at least 21 years-old
Spouse—marriage must be legally valid and in good faith
Widow—must have married at time of US citizen's death, not be remarried, and prove the marriage was entered into in good faith
Child—Biological, adoptive or step-children under 21 years-old and unmarried
Immigration Options for the Victims of Abuse
Cancellation of removal is a type of waiver that allows certain immigrants in deportation or removal proceedings to be granted permanent residence if they have established roots in the US and have met other requirements. One type of this kind of waiver was created for battered immigrants under the Violence Against Women Act (VAWA) and is called the VAWA Cancellation of Removal.
The following immigrants qualify for VAWA cancellation of removal:
A person who is an abused spouse, former spouse, or intended spouse of a US citizen or lawful permanent resident
A person who is or was an abused child of a US citizen or lawful permanent resident
A person who is the non-abusive parent of a child who is or was subjected to domestic violence or extreme cruelty by a US citizen or lawful permanent resident parent. The parent herself need not be abused.
The following are examples of battered immigrants who do not qualify to file a VAWA self-petition but might qualify for VAWA cancellation of removal:
The parent of an abused child, regardless of the child's US citizenship, who was never married to the child's abusive US citizen or permanent resident parent
The abused spouse of a US citizen or permanent resident spouse who has died or any abused children of a US Citizen or permanent resident parent who has died over 2 years ago
An abused spouse who was divorced for over 2 years from the US citizen or permanent resident abuser spouse
An abused stepchild whose immigrant parent has been divorced from the abusive parent for over 2 years
An abused spouse or child whose citizen or legal permanent resident parent renounced citizenship or lost lawful permanent resident status over 2 years ago
Victims of child abuse or incest abused by a US citizen or permanent resident parent while under 21 years of age but who did not file their VAWA self-petition while they were under 21 and who are now over 21 years of age
Victims of child abuse who cannot establish that they have resided with the US citizen or permanent resident abuser parent
Immigration Options for the Victims of Crime
The U Visa is a nonimmigrant visa which is set aside for the victims of qualifying criminal activity who are willing to assist law enforcement in the investigation or prosecution of the criminal activity.
There are six requirements for a U Visa:
Must be a victim of qualifying criminal activity
Must have suffered substantial physical or mental abuse because of the criminal activities
Must have information concerning criminal activity
Must be helpful in the investigation or prosecution of the criminal activity
Criminal Activity must have occurred in the US or violated US laws
Must be admissible to the US under current immigration laws and regulations
Immigration Options for Children
There are two main options for children to gain legal status, Special Immigrant Juveniles (SIJ) Status and Deferred Action for Childhood Arrivals (DACA).
SIJ status is intended to help foreign children in the US who have been abused, neglected, or abandon. Certain children who are unable to reunite with a parent are eligible to get a green card as a SIJ. Because of this, those who receive a green card through the SIJ program can never petition for a green card for their parents and cannot petition for siblings until they become full US citizens. Children who receive a green card through the SJI program can live and work permanently in the US.
DACA is an immigration policy that allows certain undocumented immigrants who entered the country as minors to receive renewable two-year deferments from deportation. The purpose of DACA was an acknowledgement that these children had largely been raised in the US and that they should not be penalized for the actions of their parents.
Immigration Options for Religious Workers
Ministers and non-ministers in vocations and occupations who are performing religious work in a full-time compensated position may be eligible to receive an employment-based fourth-preference (EB-4) visa. To be eligible, the applicant must have 2 years of experience in their religious occupation with no more than a 2-year period since they last held the position.
Executive Orders and Enforcement Policies of the New Administration
It is important to remember that executive orders cannot change immigration law, only policy and enforcement priorities. Currently, the executive order that has put restrictions on entry from seven, Muslim-majority countries is on hold after a Judge in Washington issued a temporary injunction that was later upheld by the 9th Circuit Court of Appeals.
The following are changes in enforcement policy under the new administration:
ICE plans to hire 10,000 new "officers and agents."
Customs and Border Protection (CBP) plans to hire 5,000 new border patrol agents.
The Department of Homeland Security (DHS) has prioritized the deportation of anyone who: has a final order of removal, has committed or is suspected of having committed a crime, is involved or is suspected to be involved in terrorist activities, commits fraud or misrepresentation, works illegally, abused welfare or public benefits program, and is unlawfully present in the US.
Expedited removal of undocumented immigrants who are found within 100 miles of the Canadian or Mexican border.
ICE is expanding the 287(g) program, which deputizes local law enforcement, to act as ICE agents with minimal training in immigration law.
Through ICE's Victims of Immigration Crime Engagement office (VOICE), a crime victim can find out what is happening to the immigrant who committed a crime by which they were affected. ICE is going to enhance its reporting mechanisms and issue a weekly report about "sanctuary" cities, that will include the home address and name of the individual released, along with their immigration and criminal history.
The US immigration laws allow for the collection of fines and penalties from individual immigrants, for example, from those who do not depart under Voluntary Departure.  These fines range from $1,000 to $5,000.
CBP will detain everyone they encounter who seeks relief under the asylum laws of the United States (except Mexicans and Canadians, who will return to their home country until a decision is made), until the person undergoes a credible fear interview and is found to have a credible fear.
Children who come into the US to join one or both of their parents here will no longer be considered "unaccompanied minors," which may affect their eligibility for immigration options.
Parents who bring their minor children to the United States illegally may be criminally charged and placed in deportation proceedings
Help us give back to the community. If you have a group or organization that you would like us to provide a presentation on immigration, family law, criminal defense, personal injury, or tax law, contact us by calling 1-800-522-0804 or by visiting our community outreach page. Our community outreach presentations are free, and all our presentations end with a question and answer segment.