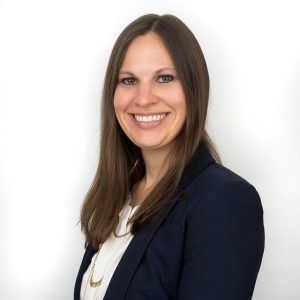 Kristen Sisko is an immigration attorney well versed in all aspects of deportation and removal proceedings, marriage based petitions, change of status or adjustment of status applications, abused spouse petitions, victims of crimes visas (U-visas), and the naturalization process. She handles matters from inception through appeal and helps clients overcome various barriers throughout the different phases of their applications.
Kristen is aware of the unique struggles immigrants face. She has navigated the complex legal system of another country, lived abroad, and spent a substantial amount of time traveling throughout the world. She understands the complexity of immigration law and is empathetic about the adversity her clients face. Kristen is passionate about ensuring that her clients can achieve the "American Dream" and works tirelessly to obtain successful results for her clients.
Kristen made the switch to immigration law after practicing professional liability law. While practicing professional liability law, Kristen began volunteering as a pro bono lawyer with Catholic Charities Community Services, representing children in Special Immigration Juvenile matters. Prior to working in immigration law, Kristen represented clients in actions alleging attorney professional misconduct and conducted forensic investigations relating to attorney fraud in legal billing. She previously advised clients on the fiduciary duties of attorneys as well as the rules of professional conduct.
EDUCATION
J.D., University of Melbourne, 2014
B.A., Baruch College, 2007
COURT AND BAR ADMISSIONS
New York State Bar