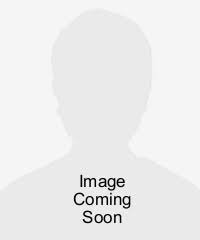 Luis Enrique is a dual licensed Attorney in Puerto Rico (State Bar - U.S. Jurisdiction) and the Republic of Colombia. He is an Immigration Attorney authorized to practice Immigration and Naturalization Law in all 50 States and US Territories Pursuant to 8 USC 1292.1.
He was born in the city of Bucaramanga, Colombia. As a Latino immigrant, a native Spanish speaker, and LGBTQ+ Advocate, he is sensitive to the needs of the immigrant population and passionate about representing them. For many years, he has represented immigrants from all across the world with different backgrounds, nationalities, ages, races, languages, ethnicities, sexual orientation, gender identities, religions, etc.
Luis Enrique has advocated for vulnerable immigrants as a Pro-Bono Immigration Attorney in Florida, Virginia, Maryland, Pennsylvania, New Jersey, and New York, on behalf of Brooklyn Defenders, Nexus Caridades Attorneys, and Colombian American Service Association (C.A.S.A.). This experience provided him with the ability to deal with complex legal issues with compassion and a keen awareness of the vulnerabilities and mental health challenges that immigrants face.
He attended School of Law at Interamerican University of Puerto Rico, United States (American Bar Association Law School) where he received his Juris Doctor Degree. He also has a Law and Political Sciences Degree from the School of Law at the Libre University of Colombia and postgraduate education in Legal Informatics and New Technologies from Externado University (Colombia) and Complutense University of Madrid (Spain).
Luis is a member of the New York City Bar Association, the American Immigration Lawyers Association (AILA), and the LGBT Bar Association of New York.