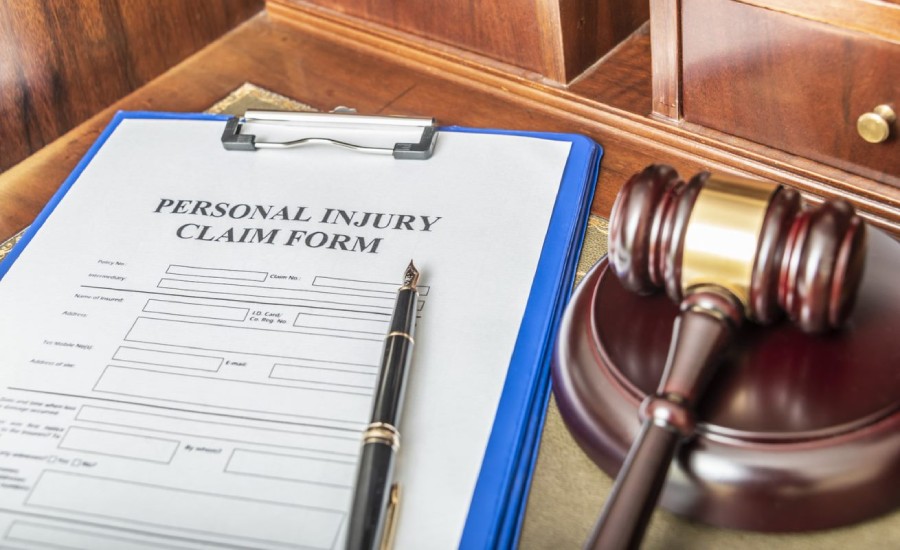 What Are The Types Of Damages In A Personal Injury Case? Filing A Claim For Compensation
From car accidents to surgical errors and dog bites, personal injury lawsuits are filed more often than you might think.
If you or your loved ones have been injured or hurt through an accident or negligent behavior of another party, we'll help you determine what your next steps should be.
We'll explain the most common types of personal injury cases, along with the types of damages in personal injury cases you may be entitled to.
Plus, we'll share how our team at Spar & Bernstein can support you to secure a fair settlement.
Looking for a personal injury lawyer?
What Is A Personal Injury Case?
A personal injury case is a legal dispute following a situation where a person experiences injury or loss, due to the action or inaction of another party.
The injuries suffered in a personal injury case can affect your physical, psychological and mental condition, as well as your work, family life and future quality of life.

To receive compensation for the injury you suffered and the subsequent disruption of your life, you can file a personal injury claim.
Partnering with a trusted personal injury lawyer will help you secure the maximum compensation for your suffering.
Types Of Personal Injury Cases
Personal injury cases span across many different situations. We've compiled the most common types and scenarios.
From single vehicle accidents to multiple vehicle pile-ups, motor vehicle accidents can result in serious injuries and property damage.
If you have been injured in a motor vehicle accident, you can file a personal injury claim against any party that contributed to the accident, including:
Drivers
Passengers
Pedestrians
Bicyclists
Motorcyclists
Road construction companies
Involving different activities like building, repairing or demolition in a designated facility, construction accidents cover a broad range of situations, such as:
Falls
Electrocution accidents
Faulty equipment
Falling objects
Being caught in or between equipment
Typically, if you are injured while on the job, you will receive workers' compensation that covers medical expenses and wage benefits, but you are not permitted to file a claim against your employer.

However, you can file a personal injury claim against third parties, including:
General contractors and subcontractors
Architects
Engineers
Manufacturers of faulty machinery
Property owners who have not taken measures to ensure the working site is safe
Government agencies
If you have suffered injuries from a negligent health care professional or service provider that did not treat you according to the established standard of care, you have the right to file a personal injury claim.
Examples of medical malpractice include:
Surgical error
Wrongful drug administration
Misdiagnosis
Failure to diagnose
Unreasonable delay
The liability in medical malpractice claims can extend to:
Surgeons
Doctors
Nurses
Hospitals
Nursing homes
Medical facilities
Wet floors, unsecured rugs, sidewalk cracks or hidden extension cords — these obstacles and more can contribute to fractures, neck and back injuries and concussions.
If you received injuries due to another party's negligence or failure to ensure safe conditions on premises, you can file a claim for a premise accident.
Common examples of premise accidents include:
Trip and fall accidents
Slip and fall accidents
Negligent security
Inadequate lighting
Dog bites
Snow and ice accidents
Fires and explosions
Premise accident personal injury claims can be filed against:
Building owners
Landlords
Homeowners
Municipal agencies such as parks or cities
From defective household appliances and medical devices to dangerous children's toys and faulty tools, product defects can cause severe injuries that lead to extensive, costly treatment and rehabilitation.
If you have been hurt by a defective product, you can seek compensation from anyone constituting a part of the product distribution chain, including:
Retailers
Suppliers
Manufacturers
Designers
Engineers
If you or your loved one have suffered nursing home negligence or nursing home abuse, you have the right to seek compensation for your injuries.
Nursing home negligence can cover a number of situations, such as:
Malnutrition
Falls due to negligent care
Bedsores
Failure to ensure safety within the nursing home facility
Depending on the circumstances, you can file a personal injury claim for nursing home negligence against:
Nursing homes
Doctors
Nurses
Maintenance staff
Custodians
Personal injury situations can extend to multiple possibilities beyond those described above.
Contact our experienced team at Spar & Bernstein to get a professional opinion about your case, and determine the right course of action.
Get the latest personal injury news!
Thank you for subscribing!
Types Of Damages In Personal Injury Cases
Damages in a personal injury case refer to any compensation you may recover for your injury or loss, from the party that is held liable for the incident.
The amount of damages you can recover is unique to each individual case and you can simultaneously claim multiple types of damages.
The types of damages in a personal injury case fall into three main categories.
1. Economic Damages
Also referred to as Special Compensatory Damages, economic damages cover the actual financial expenses that were incurred as a result of your injury.
Economic damages include:
Medical bills: Medical bill damages cover expenses incurred immediately after you were injured, such as ambulance and emergency room fees, surgery, hospital bills, medication or lab analysis.
Future costs of medical care: Future costs of medical care damages cover anything you might need until you are fully recovered. Examples include additional medical devices such as crutches or neck collars, home or vehicle modifications, rehabilitation or transportation assistance expenses, and diagnostic testing.
Lost earnings: Lost earnings or lost income damages cover the financial losses you suffered due to your inability to work, as a result of your injury. This can extend to your salary, health insurance, vacation time and other benefits.
Lost future earnings: Lost future earnings damages cover your projected financial losses due to the injury you suffered. For example, lost wages and pension due to the need to retire early because of your injury.
Household expenses: Household expense damages cover the money you need to spend on hiring someone to complete housework, because your injury does not allow you to do so on your own. For example, taking care of your kids, cleaning or cooking.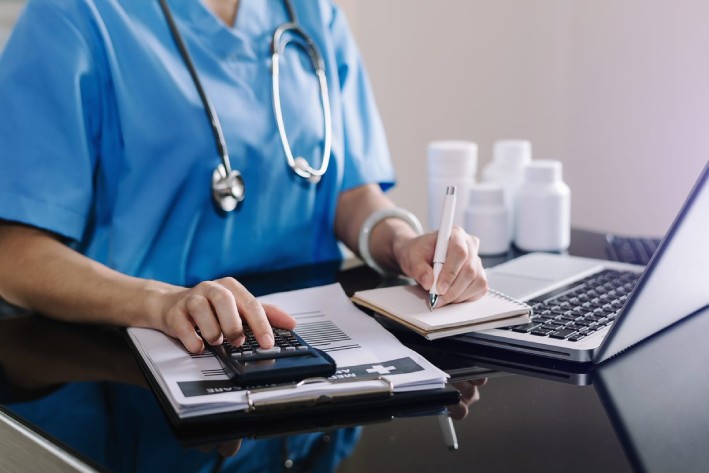 2. Non-Economic Damages
Non-economic damages, also known as general compensatory damages, cover the non-monetary damages you have suffered.
Non-economic damages are more difficult to prove due to their subjective nature, which is why hiring an experienced attorney is recommended.
Non-economic damages include:
Pain and suffering: Pain and suffering damages typically cover the physical pain or discomfort you experienced as a result of your injury and medical treatment.
Loss of enjoyment of life: Loss of enjoyment of life damages cover the disrupted ability to enjoy hobbies, travel, career, social or recreational activities the way you used to, before your injury.
Mental anguish: Mental anguish damages cover the psychological impact the injury had on you. For example, anxiety and emotional distress.
Loss of consortium: Loss of consortium damages cover the disruption of a spousal relationship. Examples include deprivation of affection, emotional care or sexual relations.
Physical disfigurement: Physical disfigurement damages cover the emotional pain, depression and estrangement caused by the loss of body parts, scars, or burns that negatively impacted your appearance and self-esteem.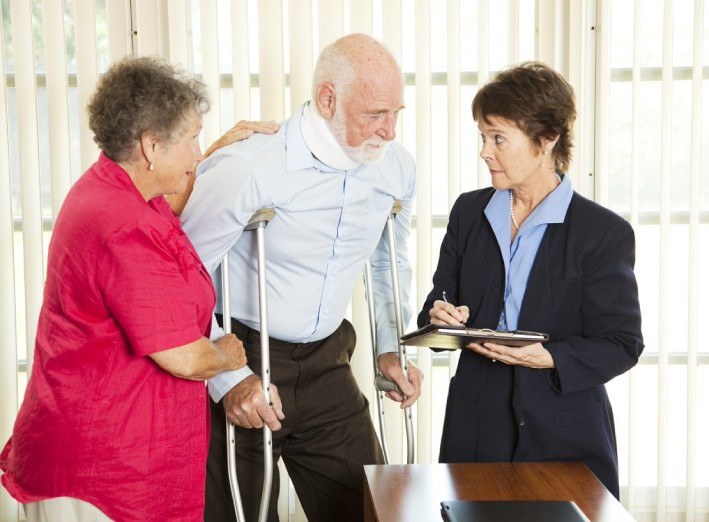 3. Punitive Damages
Punitive damages can be claimed if the behavior of the at-fault party is considered negligent or harmful.
For example, if a pharmaceutical company was aware of the potential risks of a certain medicine, but did not inform consumers about the risks.
Need help filing a personal injury claim?
How Spar & Bernstein Can Help You Recover Damages For Personal Injury
For over 50 years, our experienced and compassionate personal injury lawyers have secured fair compensation for 75,000+ clients who have been hurt in various accidents.
Approaching your personal stories as if they were our own, we carefully research your individual case, collect evidence, speak with eye witnesses and experts, submit the necessary forms and look for the best option to help you recover physically, psychologically and emotionally.

If a fair settlement cannot be reached outside of court, we represent you before a judge to examine all possibilities for reaching the best outcome.
Because we're dedicated to fighting for you, we offer a free personal injury consultation, and we do not collect payment until we win your case.
Need to file a personal injury claim?
Types Of Personal Injury Damages: Key Takeaways
Personal injury cases cover many scenarios in which you may have suffered an injury, including:
Motor vehicle accidents
Construction accidents
Medical malpractice
Premise accidents
Product liability
Nursing home negligence
Our dedicated lawyers at Spar & Bernstein will define the economic, non-economic and punitive damages you're eligible to seek, and ensure your compensation meets your financial needs on the way to recovery.
Need help with your personal injury case?
Disclaimer: attorney advertisement. prior successful results do not guarantee a similar outcome
Bradford H. Bernstein
This article was written and reviewed by Bradford H. Bernstein, a second-generation leader at Law Offices of Spar & Bernstein, P.C., who has helped over 100,000 clients with immigration and personal injury issues. Brad joined the firm in 1993, became a partner in 1997, and assumed leadership in 2000 after Harry Spar retired.
View Brad's Bio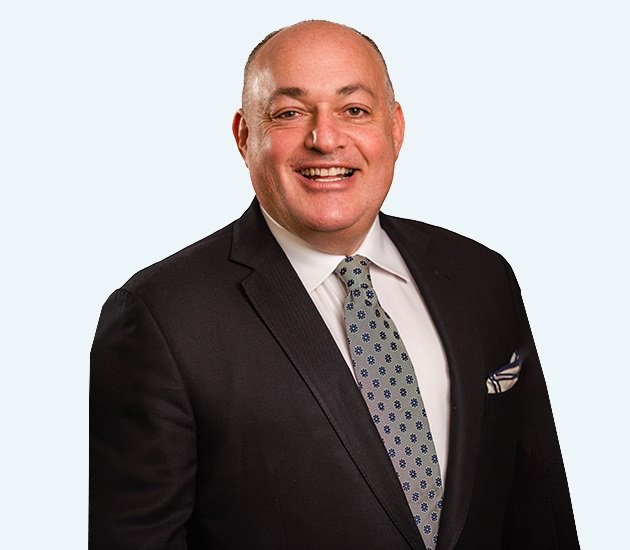 Bradford H. Bernstein