What To Do If You Get In A Car Accident With No Insurance: Legal Insights
Did you know that one in eight drivers in the United States does not carry auto insurance?
When an accident occurs, this becomes even more dire, affecting both parties involved.
If you got into a car accident with no insurance, we'll explain all you need to know, including what to do immediately after the accident and how our attorneys at The Law Offices of Spar & Bernstein can help.
Did you have a motor vehicle accident?
Do You Need Car Insurance In The United States?
Carrying car insurance when driving is mandatory in 49 states and in the District of Columbia. The only state that does not require auto insurance is New Hampshire, however even the Granite state requires drivers to comply with alternative financial responsibility requirements.
The minimum insurance needed can vary by state but typically includes bodily injury liability per person and per accident, along with property damage coverage. 24 states also mandate additional uninsured motorist coverage.
Failure to carry car insurance can have serious repercussions, depending on the state's regulations and the frequency of the offense, i.e. whether the driver has been caught driving without insurance before.
Some of the penalties for driving without auto insurance in the U.S. can include:
A fine
License revocation
An additional fee to restore your revoked license
The confiscation of your vehicle
Community service
Jail time
Penalties differ by state.
In New York, for example, where driving without car insurance is illegal, the penalties include:
A fine of up to $1,500
A one-year license revocation
An additional fee of $750 to restore the revoked license
Vehicle confiscation
Jail time
These serious penalties for driving without insurance have turned New York into one of the states with fewest uninsured drivers — at only 4.1%.
New Jersey is another state where auto insurance is a must — and where the following punishments for drivers without insurance are applicable:
A fine from $300 to $1,000 for a first offense
A fine up to $5,000 for two or more offences
Vehicle confiscation
A driver's license suspension for up to one year after the first offence
An additional fee of $100 to reinstate your license after the first offence
A driver's license suspension for up to two years after two or more offences
Jail time
Unlike New York and New Jersey, which boast the lowest rate of uninsured drivers, the states with the highest number of drivers without insurance include Mississippi, Michigan, Tennessee and New Mexico.
What Happens If You Get In A Car Accident And Have No Insurance?
The fact that you have no car insurance if you get into an accident can be crucial when it comes to paying for accident-related personal injuries and damages.
Let's look at several scenarios.
1. If You Are Responsible For The Car Accident
In the U.S., there are at-fault states and no-fault states.
In at-fault states, also known as tort states, the driver who is responsible for an accident is liable for covering all injuries and losses of the other party. The money for this is typically taken from the at-fault driver's insurance.
However, if you cause an accident resulting in injuries and have no insurance, the other party may sue you and seek economic and non-economic damages, which you will have to pay out of your own pocket.
In no-fault states, regardless of who is responsible for the accident, the insurance companies of each driver pay for the medical expenses, lost wages and household help of the drivers out of their own Personal Injury Protection (PIP) insurance.
If you are found at fault for a car accident and you are uninsured, you will have to pay your own medical expenses.
Also, the other driver may file a claim against you, seeking compensation for medical expenses, pain and suffering, loss of consortium, mental anguish and loss of enjoyment of life.
There are 12 no-fault states: New York, New Jersey, Florida, Michigan, Kansas, Hawaii, Pennsylvania, North Dakota, Kentucky, Utah, Massachusetts and Minnesota.
2. If Another Party Is Responsible For The Accident
In an at-fault state, if you are injured in an accident caused by the other driver, the at-fault party will have to pay for your injuries and damages.
In a no-fault state, if you are injured in a car accident and another party is responsible, the lack of insurance will mean that you are responsible for all of your medical expenses.
Although you can file a claim against the at-fault driver to obtain compensation for your expenses in both at-fault and no-fault states, reaching a settlement is likely to take a long period of time. Contact our experienced legal team at Spar & Bernstein to determine your options.
3. If You Were A Passenger
If you are a passenger in a vehicle your medical expenses, and a portion of your lost wages, can be covered by the No-fault insurance of the vehicle you were in.
If you suffered injuries in an accident as a passenger in a family member's motor vehicle, your medical expenses and lost wages will be covered by your family member's policy.
In addition, you may be able to seek further compensation, by filing a claim against the parties that contributed to the accident.
Every car accident situation is unique, which is why it's important to partner with a trusted personal injury law firm to determine your options and the best course of action.
Operating in New York and New Jersey since 1958, our knowledgeable team at Spar & Bernstein has helped thousands of clients fight for their rights and turn their cases into success stories.
If you were involved in a car accident and the at-fault party does not have car insurance, we'll look into the details of your case, explain your options, and help you proceed with next steps.
If you were involved in a car accident and the at-fault party does not have insurance, our tenacious attorneys at Spar & Bernstein will review the details of your case and provide legal advice on your next steps.
Get the latest personal injury news!
Thank you for subscribing!
What To Do After A Car Accident With No Insurance
With or without auto insurance, here are several important steps to follow if you are involved in a car accident:
Seek medical assistance if you or another person are seriously injured
Call the police
If your condition allows, remain at the scene of the accident — if you do, you may face hit and run charges, including criminal and felony charges
Exchange contact details with the parties involved in the accident
Collect contact details from accident witnesses
Do not discuss the accident details with anyone and do not mention your potential fault
Take any evidence of the accident you can. This may include pictures of the scene, vehicle position, traffic signals, damages, vehicle details, including car make and model, color, license plate number or area conditions.
Look for surveillance or doorbell cameras near the scene of the accident and note their location — the footage may come in handy at a later stage
If the situation allows, write a detailed description of the accident. Include the date and time, the specific location, the direction in which you were moving, the position of your vehicle on the road when the accident occurred, the position and behavior of the other car(s), your actions at the moment of impact. No matter how vivid your memories may seem at the time of the accident, they may become blurry as time goes by or injuries and post-traumatic stress take over.
Call an experienced attorney to research your case, communicate with authorities and third parties and fight for the best outcome in your situation
Contacting a knowledgeable motor vehicle accident attorney is among the first things you should do after a car accident
How Spar & Bernstein Attorneys Can Help If The At-Fault Party In A Car Accident Has No Insurance
With a history of 50+ years in personal injury, our team at Spar & Bernstein has extensive experience in motor vehicle accidents, bus accidents and truck accidents in New York and New Jersey.
Driving without auto insurance in New York and New Jersey is a serious offence on its own. Getting into an accident as a driver while uninsured is even more serious and can lead to serious consequences — especially if the accident resulted in injuries or death.
If you were involved in a car accident where there is no insurance coverage, contact our legal team. We will research your case, identify liability, talk with witnesses and represent you before insurance companies and the court, if needed.
Whatever your case may be, our tenacious attorneys will strive to ensure the best possible outcome for you, after your accident.
Need legal advice after a car accident?
What Happens If You Get In An Accident Without Insurance? Key Takeaways
Carrying auto insurance at all times is mandated in most states across the U.S.
Uninsured drivers can face serious legal consequences, from hefty fines to a license suspension and more.
Our compassionate and knowledgeable team at Spar & Bernstein represent car accident victims in New York and New Jersey. If you were injured in an automobile accident, we will review the details of your case and determine the best course of action for the most ideal outcome.
Looking for a personal injury lawyer?
Bradford H. Bernstein
<span data-preserver-spaces="true">This article was written and reviewed by Bradford H. Bernstein, a second-generation leader at Law Offices of Spar &amp; Bernstein, P.C., who has helped over </span><a class="editor-rtfLink" href="/category/client-stories/" target="_blank" rel="noopener"><span data-preserver-spaces="true">100,000 clients</span></a><span data-preserver-spaces="true"> with immigration and personal injury issues. Brad joined the firm in 1993, became a partner in 1997, and assumed leadership in 2000 after Harry Spar retired.</span>
View Brad's Bio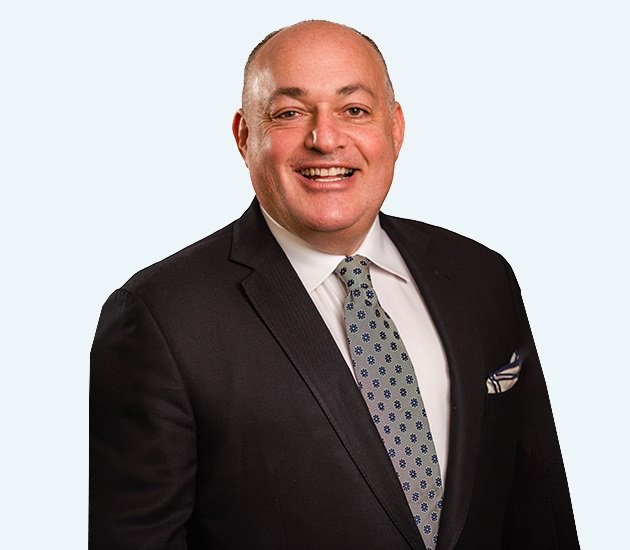 Bradford H. Bernstein