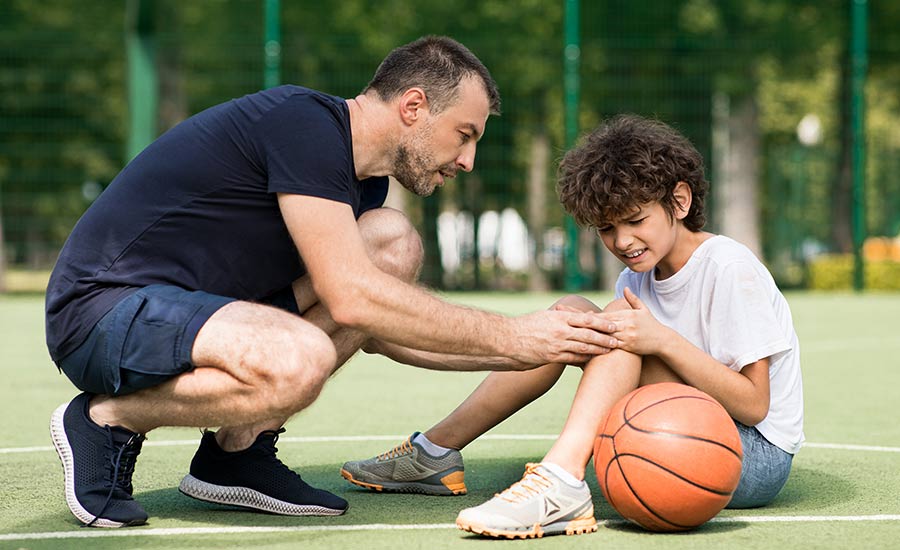 What To Do If Your Child Is Injured At School [Legal Advice & FAQs]
More than 175,000 school injuries between 2011 and 2021 required a visit to the emergency room.
From slip and fall accidents to physical assault, playground and sports injuries, a school accident can have a major effect on the life of your child and your family.
We're here to explain what to do if your child is injured at school, from a legal perspective.
In this extensive guide, we'll cover the most common school accidents, explain what steps to take after your child is injured, and detail the parties you can hold responsible for injuries sustained on school grounds.
Plus, we'll share the difference between suing a public vs. private school and how our personal injury team at Spar & Bernstein can help you seek compensation for your child's injuries.
Looking for a personal injury lawyer?
What Are The Most Common School Accidents?
Some of the most common school accidents include:
Slips and falls
Trips and falls
Sports accidents, especially in team sports like football, basketball, soccer, baseball or ice hockey
School playground accidents
School bus accidents
Physical assault between students
Food poisoning
Chemical poisoning
Common causes of school accidents include:
Slippery surfaces, such as floors or staircases
Icy or poorly maintained sidewalks and stairs
Sports or playground equipment that is in poor condition
Faulty or improperly maintained school buses
Insufficient supervision or training
Bus driver errors
Negligence in preparing food
The most common injuries in a school-related incident involve:
Bone fractures
Head trauma
Concussion
Sprains and strains
Bruises
Cuts
Joint dislocation
Muscle injuries
Internal injuries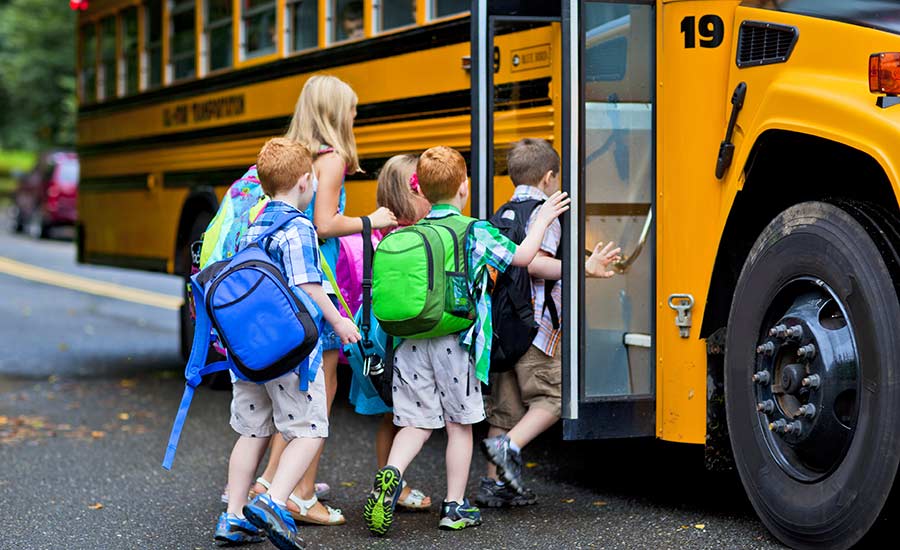 What To Do After A School Accident
If your child was injured in a school-related accident, it's important to act quickly. Here are some steps to take:
Get medical treatment for your child as soon as possible: Visit an emergency room, urgent care or your child's pediatrician. This will help you avoid a delayed diagnosis, determine the full scope of the injury and minimize the risk of complications. Keep in mind that a hospital visit and documentation of the injury will be crucial if you decide to file a personal injury claim.
Make sure an incident report is filed and request a copy
Contact a lawyer: Call a personal injury lawyer who can provide professional advice on next steps and possible legal action
Take notes about the diagnosis: Take notes at the hospital or doctor's office to correctly document the diagnosis as well as at-home care instructions
Keep all injury-related documentation: Hold on to medical bills or documentation needed for school absences
Take steps to ensure your child's safety: Follow up on any safety recommendations offered by your child's school or health care provider
Get the latest personal injury news!
Thank you for subscribing!
Who Is Liable After A School Accident?
Depending on the circumstances surrounding the school accident, the parties that can be held responsible for an injury that occurs on school grounds include:
Your child's school or school administrator
Your child's teacher or coach
A bully's parents, under parental civil liability laws, in which parents or guardians can be held liable for a minor's actions, depending on specific legislation in the state
If a child caused the injury, the child is not typically held responsible as a minor, unless they knowingly committed a harmful action and are close to adulthood.
Defining liability can be extremely difficult in some situations. For example, if:
Your child was injured as a result of violating school policies
Your child was injured while participating in school sports activities, but you signed a waiver absolving the school from responsibility for sports-related injuries
Your child was injured by another child who does not have a history of behavioral problems
Although the process of obtaining compensation for a minor may vary by state, typically, a child has the same legal entitlement to compensation for the same range of damages as you'd find in a personal injury claim made by an adult.
This means that in a school injury case, you can seek compensation for:
Medical bills
Physical impairment
Disability
Impaired quality of life
Pain and suffering
Emotional anguish
As a parent, you are legally permitted to file a personal injury claim for your child, acting on their behalf.
Additionally, you can submit a separate claim for lost wages if you had to take care of your child after the injury and were unable to go to work.
Because each school injury case is unique, working with a trusted personal injury lawyer can help you determine who is responsible, and whether you're able to file a claim.
With five decades of personal injury experience, our attorneys at Spar & Bernstein handle various accident cases that include children, such as motor vehicle accidents, hit and run accidents, pedestrian accidents, bicycle accidents and more.
We'll approach your case with care and compassion and help you determine the legal steps you can take to pursue compensation for your child's injuries.
Need legal advice after a school injury?
Can You Sue A Public School After An Accident?
Because the law considers public schools and their employees as government workers and provides them with protection against legal actions, in most cases you cannot sue a public school after an accident. This protection is known as sovereign immunity.
However, depending on the severity of the injury, the specific circumstances and the state legal practice, the court can occasionally make an exception and lift this immunity.
For example, if your child was injured because of gross negligence on the part of the school or a coach, you may be able to pursue compensation.
To prove negligence, you must submit evidence that:
The school or coach owed your child a duty of care, i.e. they were obligated to execute every reasonable measure to keep your child safe
The school or coach breached the duty of care
The breach of duty resulted in injuries that your child suffered
Negligent behavior can include:
Failure to provide proper supervision
Failure to keep the school grounds hazard-free
Failure to conduct a thorough background check when hiring a staff member
Allowing injured or unfit children to compete in school sports activities
Moving an injured child without proper care
Note that your child's injury may be the result of a pure accident and may not fall under negligent behavior. For example, if your child was injured after falling off the monkey bars, there may not be negligent behavior involved.
In order to sue a public school, you must follow the same process as if you were suing a government agency.
For example, to file a lawsuit against a public school, you must first submit a Notice of Claim, which will inform the school of your intention to sue them.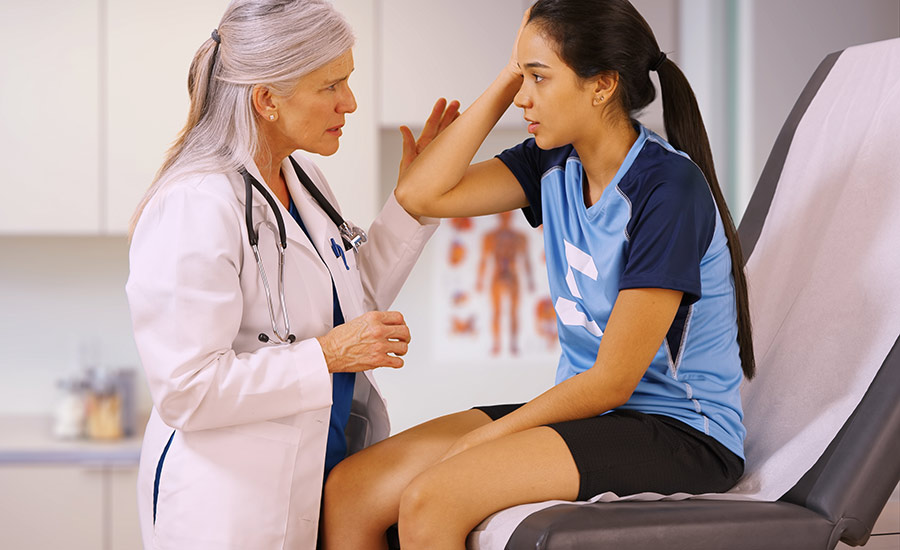 Can You Sue A Private School After An Accident?
Yes, in some situations it is possible to sue a private school after an accident occurs.
Unlike public schools, private schools are treated much like any other private company that can be held legally responsible for an incident.
Your personal injury claim, in this case, will typically be resolved with the school's insurance company.
How Spar & Bernstein Can Help After A School Accident
Founded in 1958, our law firm, Spar & Bernstein, offers personal injury services throughout New York and New Jersey. Our experienced attorneys aim to provide top-quality legal advice and representation, along with peace of mind for each of our clients.
We know that cases involving children can be extremely sensitive, which is why we approach them with the utmost care and compassion.
If your child was injured at school, our experienced attorneys will:
Review your child's school injury case
Explain your legal options
Talk to school authorities and insurance companies
Prepare and file a personal injury claim
Keep you informed of the case status throughout the process
Take the case to court if an out-of-court settlement is not reached
You will only pay a percentage of the settlement amount, when your case is successfully resolved.
Contact our team today to set up a free consultation.
How To Help Prevent School Accidents As A Parent
While accidents are unexpected, there are several ways to help keep your child safe and prevent an accident from occurring at school.
Make sure your child had enough rest before going to school, as fatigue can impair general awareness and reaction time
Make sure your child wears shoes with adequate traction to avoid slip and fall accidents
Advise your child to avoid baggy clothes, hats or hoods that can affect free movement and vision
Advise your child to watch the floor while walking
Teach your child to follow warning signs
Remind your child to observe safety rules when at school
If your child plays sports, make sure they are aware of how to avoid a concussion
Show your child videos about safety
Looking for an experienced personal injury attorney?
Disclaimer: attorney advertisement. prior successful results do not guarantee a similar outcome
Bradford H. Bernstein
This article was written and reviewed by Bradford H. Bernstein, a second-generation leader at Law Offices of Spar & Bernstein, P.C., who has helped over 100,000 clients with immigration and personal injury issues. Brad joined the firm in 1993, became a partner in 1997, and assumed leadership in 2000 after Harry Spar retired.
View Brad's Bio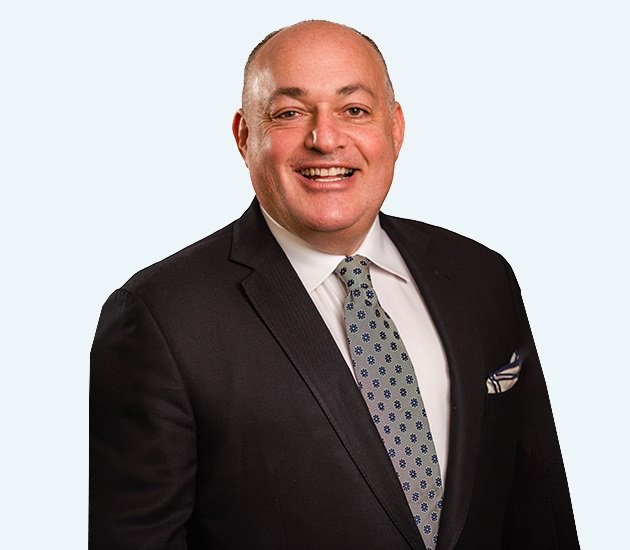 Bradford H. Bernstein