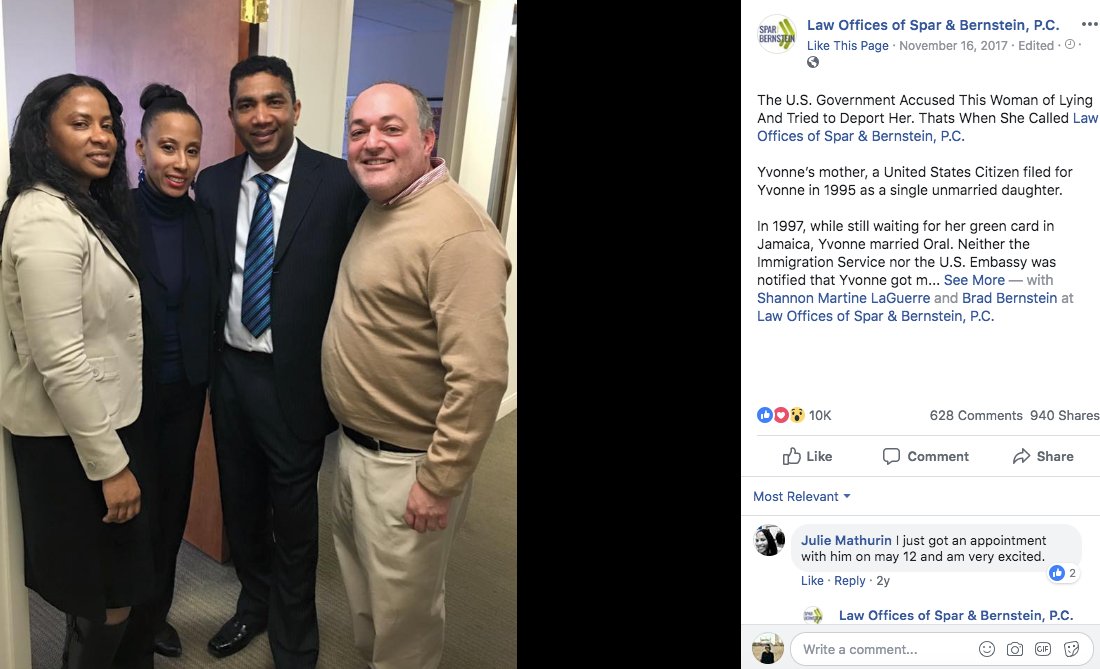 The US Government Accused This Woman of Lying And Tried to Deport Her. Thats When She Called Law Offices of Spar & Bernstein, P.C.
Yvonne's mother, a United States Citizen filed for Yvonne in 1995 as a single unmarried daughter.
In 1997, while still waiting for her green card in Jamaica, Yvonne married Oral. Neither the Immigration Service nor the US Embassy was notified that Yvonne got married. When she was scheduled for a interview at the US Embassy in Kingston for her green card, Yvonne was asked several questions but never asked about her marital status. She was granted her immigrant visa as a unmarried daughter of a United States Citizen. Yvonne entered the United States in August of 2002 and subsequently became a Lawful Permanent Resident.