Can You File A Lawsuit For Falling Down Stairs? Legal Insights
Each year, over 1 million patients are treated for stair-related injuries in emergency rooms across the United States.
Staircases are often the site of serious slip and fall, and trip and fall accidents, causing significant injuries.
If you suffered a slip and fall accident on a staircase, you might be wondering "Can I file a lawsuit for falling down stairs?"
We'll share all you need to know about filing a lawsuit after falling down stairs, including who can be held responsible. Plus, we'll explain how partnering with our personal injury team at Spar & Bernstein can help ensure you receive the maximum compensation for your injuries.
Can You Sue For Falling Down Stairs?
If you fell down the stairs and suffered injuries, you may have the right to file a lawsuit and pursue compensation.
If you fell down the stairs in a privately operated area, such as a restaurant, store, hotel, school, hospital or apartment building, you may be able to sue the party or parties who contributed to your accident, including property owners or managers, contractors and maintenance companies.
Property owners and managers have a legal obligation to keep their premises, including staircases, safe and free of hazards. If they fail to do so, and you are injured as a result, you may have grounds for a premises accident lawsuit.
If you fell down stairs in an area maintained by the city, such as a government building, library or park, you may have the right to file a premises liability lawsuit against the city.
Cities have a legal responsibility to keep public areas, including stairs and sidewalks, safe and hazard-free.
If their actions or inactions contributed to your accident and you were injured as a result — whether from falling down stairs, falling on a sidewalk or sustaining injuries in another public area —you may be able to sue the city for damages.
It is important to note that suing a government entity can be more complex than suing a private individual or business, because of their sovereign immunity protection.
Additionally, the statute of limitations is shorter in these cases and there are special requirements for filing a claim.
If you fell down the stairs at a construction site where you work, you may be able to pursue a lawsuit against a third party, in addition to workers' compensation.
Workers' comp typically covers economic damages, such as medical expenses and lost wages. It does not cover non-economic damages and typically does not allow you to sue your employer.
If your fall was caused by a third party, however, you may have grounds for a personal injury lawsuit.
For example, if a contractor failed to properly secure a railing on a staircase, and this resulted in your fall, you may be able to sue the contractor in addition to pursuing a workers' compensation claim.
Regardless of the location where you sustained injuries after falling down stairs, you may have the right to pursue monetary compensation.
With a portfolio of thousands of successful personal injury cases over a span of 50 years, our experienced attorneys at Spar & Bernstein will evaluate the details of your case, determine liability, establish how much your case is worth and recommend the best course of action for recovering damages.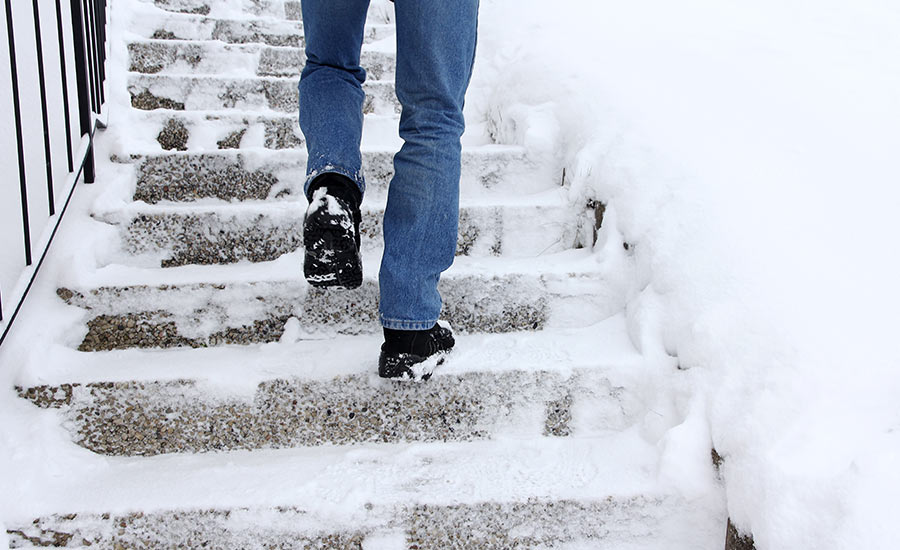 How Much Can You Sue For After Falling Down Stairs?
Compensation for falling down stairs depends on numerous factors, including:
The scope and severity of your injuries
The time it takes you to heal
The use of steroid injections as part of your treatment
The amount of lost wages you accrue
The extent to which your life is affected by your injuries
The state laws and whether there is a cap on awarded damages
The party or parties who can be held liable for your accident
The percentage of your fault
The experience of your attorney
The types of damages in a personal injury case can include economic damages, such as medical expenses and lost wages, as well as non-economic damages, such as pain and suffering and emotional distress.
Our knowledgeable attorneys at The Law Offices of Spar & Bernstein will evaluate your case, help you with gather evidence, negotiate with insurance companies, and fight for fair compensation on your behalf.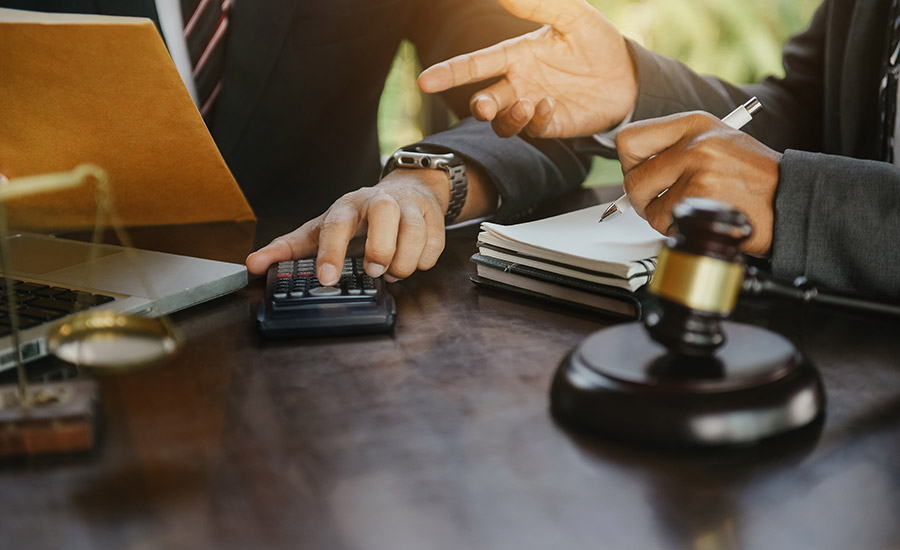 Who Is Liable For A Stair Accident?
Depending on your specific situation, the parties that may potentially be sued for a staircase accident include:
The owner of the property where the staircase is located
The property manager
The maintenance company responsible for the upkeep of the property
The manufacturer of any faulty staircase component, such as the handrails or steps
The contractors or subcontractors who were in charge of the staircase construction or installation
The cleaning crew in charge of the area
Government agencies
An experienced personal injury attorney can help you determine who is liable for your injuries and help you pursue legal action.
What To Do After Falling Down Stairs
If you are injured in an accident involving stairs:
Seek medical attention: Visit a doctor's office to treat your immediate injuries, identify any hidden injuries and ensure that a medial report is filed.
Document the scene: Take photos or video of the accident scene, including the condition of the stairs, the hazard that caused your slip and fall and your injuries. Collect information from any signs in the area where you fell. If there appear to be any signs related to the management, construction, or purpose of the building, you should take clear photos of them. Collect contact information from any witnesses who saw you fall down the stairs.
Report the incident: Inform the property owner or manager and get a copy of the incident report.
Call an experienced personal injury attorney: A knowledgeable lawyer will review your case and explain the legal steps you can take to pursue compensation.
Keep records: Keep track of your medical bills, lost wages and other expenses related to your slip and fall accident. This information can help to determine the worth of your case.
Do not sign documents without your attorney: Avoid signing papers without a lawyer present, as some documents can reduce the amount of your claim or remove your right to sue.
Do not share information about your accident on social media platforms: Sharing details could affect the outcome of your case.
Common Causes Of Stair Accidents
The most common causes of stair accidents include:
Poorly maintained stairs, including uneven, cracked or broken steps
Wet or slippery steps due to rain, snow or spills
Failure to properly mark or warn of hazards, such as the presence of ice, changes in elevation or uneven steps
Loose or missing handrails, which can impact balance
Inadequate lighting, which can make it difficult to see steps or obstacles
Worn or slippery carpeting or flooring on stairs
Debris or other obstructions
Optical illusions that make it difficult to see the staircase while going up or down
Common Locations Of Stair Accidents
The most common locations of stair accidents include:
House
Public buildings, such as government buildings, libraries and schools
Commercial properties, such as stores, shopping centers and restaurants
Workplaces, including office buildings, factories and warehouses
Construction sites, which may have temporary or incomplete staircases
Hospitals and healthcare facilities, such as clinics or nursing homes
Hotels and resorts, including staircases leading to rooms, restaurants or meeting venues
Parks and recreational areas, including hiking trails or campgrounds
Outdoor areas, including sidewalks, parking lots and driveways
Common Injuries Caused By Stair Accidents
The most common injuries sustained in a staircase slip and fall include:
Wrist, ankle, hip and spine fractures
Cuts and lacerations
Head injuries, including concussions or traumatic brain injuries
Soft tissue injuries, including sprains and strains to muscles, ligaments and tendons
Back and neck injuries
Dislocated joints in the shoulders or knees
Dental injuries
Internal injuries, including organ damage or internal bleeding
Psychological trauma, such as anxiety, mental anguish or post-traumatic stress disorder (PTSD)
Symptoms of a serious or life-threatening injury include:
Swelling
Pain, redness and irritation in the area
Heat or burning in the injured area
Increased pain in the injured areas
Difficulty moving or standing for a long time
Numbness or tingling in the legs and arms
Persistent headaches
Blurry vision
Heightened sensitivity to light and noise
Dizziness
Loss of consciousness
Some injuries after falling down the stairs may not be immediately apparent, while others may develop over time.
For this reason, it is always important to seek medical attention after a fall, even if you don't think you are seriously injured.
A medical professional will evaluate your condition and determine the extent of your injuries.
Did You Fall Down Stairs? Contact Spar & Bernstein
If you were injured in a slip and fall accident on a staircase, our experienced and compassionate attorneys at Spar & Bernstein will help you determine liability and fight for compensation for your injuries and damages.
We'll investigate the circumstances of your accident and negotiate with insurance companies to reach a fair settlement.
If a settlement is not reached out of court, our personal injury attorneys will represent you in court to obtain fair compensation.
While our tenacious legal team pursues the compensation you deserve, you will be able to focus on your recovery.
Bradford H. Bernstein
This article was written and reviewed by Bradford H. Bernstein, a second-generation leader at Law Offices of Spar & Bernstein, P.C., who has helped over 100,000 clients with immigration and personal injury issues. Brad joined the firm in 1993, became a partner in 1997, and assumed leadership in 2000 after Harry Spar retired.
View Brad's Bio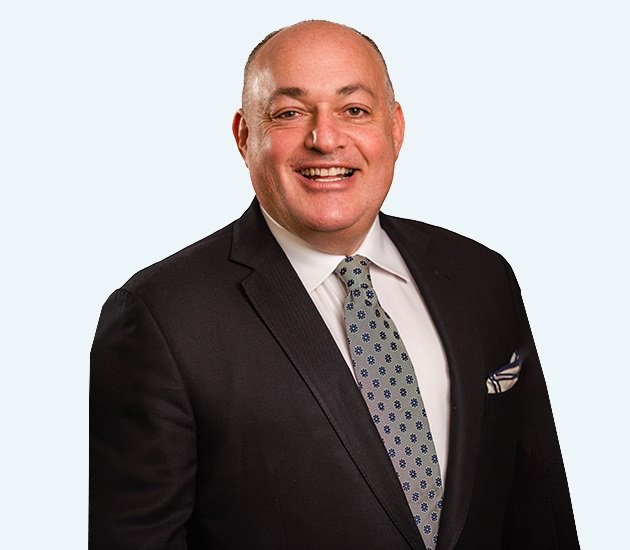 Bradford H. Bernstein