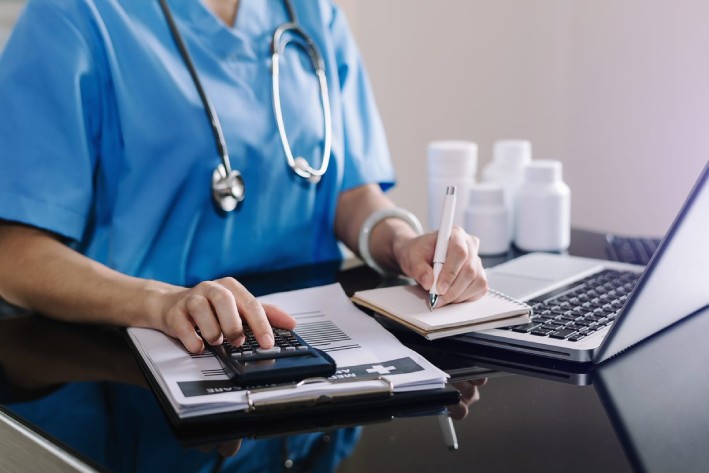 How To Sue A Hospital: Liable Parties, The Process & More
From slips, trips and falls to medical malpractice and product liability, there are many reasons you can sue a hospital if you suffered harm or injuries on the part of the facility or its employees. 
In this extensive guide, we will explain how to sue a hospital, what other parties you might be able to hold responsible and how our knowledgeable and compassionate personal injury team at Spar & Bernstein can help you navigate you through the complicated process. 
Can You Sue A Hospital?
Yes — in certain situations, you can sue a hospital for personal injuries caused by a doctor, nurse, medical technician or support staff member.  
Although you may have been injured by an individual medical professional, you can still hold a hospital liable; under the respondeat superior legal theory, hospitals are responsible for their staff's training, actions and performance. 
If the doctor or nurse who caused your injuries works as an independent contractor, you cannot sue the hospital but you may instead have the right to sue the doctor individually. 
You can sue a hospital even if a doctor is an independent contractor if: 
You were not informed that the doctor was not a hospital employee — typically shared in the patient's admission form

 

You visited the emergency department (ER) and therefore have a right to expect that any personnel furnished by the hospital will provide satisfactory treatment

 
What Can You Sue A Hospital For? 
You can sue a hospital in many different situations: medical malpractice, negligence, premise accidents, product liability or negligence. 
Medical malpractice includes: 
Delayed treatment

 

Lack of necessary medical care

 

Improper medical treatment

 

Administration of the wrong medication

 

Surgical complications or errors

 

Wrongful death

of a loved one

 
Negligence includes: 
Negligent hiring, if a hospital failed to conduct a background check on an employee

 

Negligent training, if a hospital failed to train staff on proper sanitation and safety standards

 

Negligent practices, such as reusing needles or equipment or failure to sanitize medical tools

 
Suing a hospital for a premise accidents can include a slip, trip or fall, due to a wet staircase or a lack of appropriate handrails, for example. 
Suing a hospital for product liability can include the use of faulty medical devices like stents, implants, defibrillators or implanted inferior vena cava (IVC) filters. 
When suing a hospital for malpractice, negligence, premise liability or product liability, you must prove that the hospital contributed to your injuries — which can be challenging to do on your own. 
With 50+ years of personal injury law experience, our knowledgeable and compassionate lawyers at Spar & Bernstein will review the details of your case and determine whether you have grounds to sue a hospital. If you are eligible to sue, we will help you fight for maximum compensation.  
Schedule a consultation with our team to share your experience and explore your options.
How To Sue A Hospital
The process of suing a hospital can vary depending on state laws.  
The first step is to contact a law firm that has experience in negligence and medical malpractice — like our team at Spar & Bernstein.  
We'll handle your case with the utmost care and attention to detail and remain by your side every step of the way. 
To sue a hospital, our team will help you: 
1. Check The Statute Of Limitations
The statute of limitations, i.e. how long you have to file a medical malpractice lawsuit, can vary by state and case. 
For example, in New York, the statute of limitations for medical malpractice is two and a half years from the date of the malpractice, while the statute of limitations for a personal injury and product liability claim is three years.  
2. Record The Incident
As long as you have basis for a case and you are within the statute of limitations, the next step is to write down what happened in detail and how the actions or inactions of each staff member at the hospital contributed to your injuries. 
To support your statement, we'll help you compile medical records, incident reports, photos and other evidence. 
In many cases, if possible, it helps to actually record/video your conversations with doctors. Sometimes the medical records are not truly accurate to the treatment that occurred. A recorded conversation or treatment can be invaluable evidence in proving your case. 
3. Define Liability
Whether an individual doctor or the hospital as a whole, the next step is to define the parties who contributed to your injuries.  
This might include doctors, nurses, physicians' assistants, nurse practitioners, pharmacists or manufacturers of faulty equipment. You may also be able to file several lawsuits against several liable parties — our attorneys will determine who can be held liable for your injuries. 
4. Prepare Your Complaint
Next, we'll help you prepare your initial court filing, also known as a complaint, including what happened, the injuries you experienced, why you hold the hospital responsible for your injuries and the compensation you are seeking. 
The elements required in your complaint may vary depending on why you are suing the hospital. Our team will make sure that your complaint is filed properly and contains all the required elements. 
5. Attend The Discovery
Once you have filed your complaint, we'll move into the discovery stage of the process. In this stage, we will exchange information with the hospital and an attorney will question you, along with the hospital representatives and witnesses of both parties.  
During this process, we will either reach a settlement agreement out of court or go to trial. 
6.
Go To Trial
If you do not reach a settlement agreement with the hospital, your case will go to trial, where a jury will determine a verdict on your case. 
Our attorneys at Spar & Bernstein will continue to represent you if your case goes to court, where we will fight for the maximum settlement for your injuries. 
Have A Hospital Case? Our Attorneys At Spar & Bernstein Can Help
If you believe you have grounds to sue a hospital, contact our personal injury team at Spar & Bernstein. 
With decades of experience protecting the rights of the citizens who were injured in New York and New Jersey, our legal firm specializes in multiple areas of personal injury law, including medical malpractice, premise accidents, motor vehicle, construction and product liability accidents. 
A thorough understanding of each area and the respective legislation allows us to look at your case from all possible angles and fight for maximum compensation to cover both your immediate and long-term recovery costs. 
Contact our team to discuss the details of your case. We'll explain your options, help you compile and submit the necessary documents, and talk to witnesses, medical specialists and insurance companies to evaluate your injuries and seek a fair settlement on your behalf.  
If we do not reach an agreeable settlement amount out of court, we will take your case to court and continue our fight. 
FAQs About Suing A Hospital
Have questions? Find answers here or set up a consultation with our team. 
1. How can I prove medical malpractice?
Proving medical malpractice can be challenging. You must prove that the doctor deviated or departed from the accepted standards of medical care. To do that you must submit evidence that: 
The hospital owed you a duty of care

 

The hospital breached the duty of care

 

As a result of the breach of care, you suffered injuries or harm

 

The injuries you sustained resulted in medical expenses

 
2. Are all lawsuits against a hospital considered medical malpractice?
No — lawsuits against a hospital can fall under: 
Negligence

 

Premise accidents

 

Product liability accidents

 
Our knowledgeable team at Spar & Bernstein will review your case and determine the grounds for your lawsuit. 
3. What damages can I seek when suing a hospital?
When suing a hospital, you can seek both economic and non-economic damages. 
Economic damages include medical expenses, lost income, loss of earning capacity, household help expenses and others. 
Non-economic damages include pain and suffering, emotional distress, loss of quality of life, disability, disfigurement and loss of consortium. 
4. What evidence can I use when suing a hospital?
The evidence to support your claim when suing a hospital can include: 
Medical bills

 

Income statements showing reduced income

 

Expert witness testimony showing reduced earning capacity or need for future treatment

 

Personal journal entries describing the effect of your injuries on your life

 
5. How much money can I get from suing a hospital?
The amount of compensation you will be awarded for your lawsuit against a hospital can vary greatly depending on a number of factors, including: 
The type and severity of your injuries

 

The amount of time you had to take off work

 

The effect your injuries had on your life

 

The money you spent on treatment or rehabilitation 

 
6. Can any personal injury lawyer help me sue a hospital?
Medical negligence and malpractice along with product liability and premise accidents constitute specific areas within personal injury law that require a thorough understanding of both law and medicine.  
With a proven track record of thousands of successful cases, including a medical malpractice case in which we secured $2million for our client, our knowledgeable team at Spar & Bernstein is a leading partner for hospital lawsuits, 
7. Which court will review my case?
Typically, personal injury lawsuits are filed in the county court that is closest to the hospital. As county and boroughs may differ, a trusted attorney will make sure your case is submitted for hearing to the appropriate court. 
Is an out-of-court settlement possible?
Yes — 9 out of 10 malpractice cases do not go to trial, because the hospital prefers to cut additional expenses associated with a trial case. 
Bradford H. Bernstein
This article was written and reviewed by Bradford H. Bernstein, a second-generation leader at Law Offices of Spar & Bernstein, P.C., who has helped over 100,000 clients with immigration and personal injury issues. Brad joined the firm in 1993, became a partner in 1997, and assumed leadership in 2000 after Harry Spar retired.
View Brad's Bio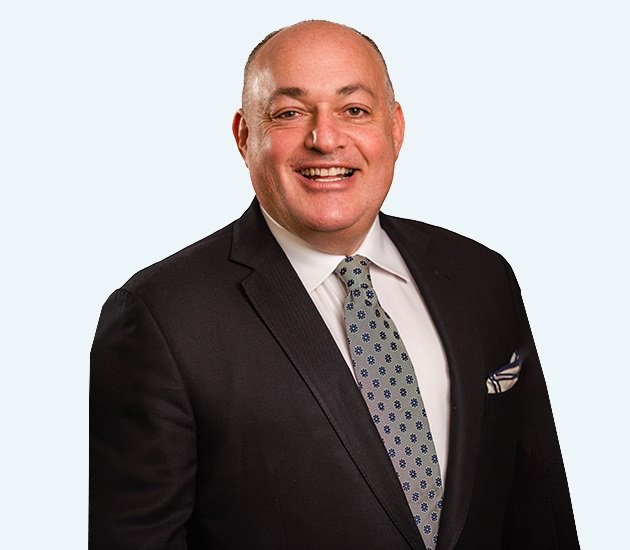 Bradford H. Bernstein