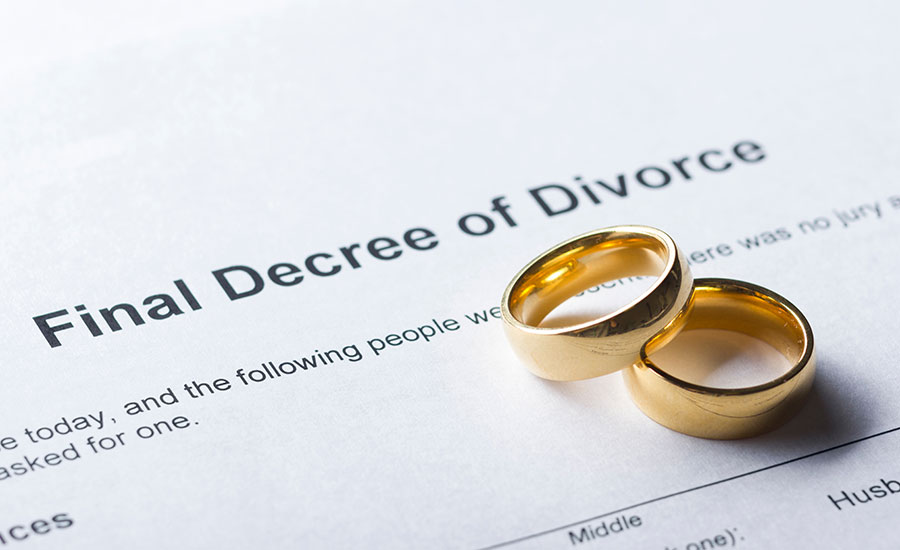 Navigating Divorce After Green Card: Legal Insights On Protecting Your Immigration Status
As complicated as a divorce can be, experiencing this transition can be even more stressful if your immigration status is at stake.
We'll explain how a divorce after a Green Card can affect your status in the United States in this detailed guide.
From filing for a divorce after you applied for a Green Card to going through a divorce with a conditional Green Card, we have compiled the most common scenarios along with detailed explanations for each.
We'll also share how our compassionate immigration team at Spar & Bernstein can help make sure that your status in the U.S. is protected.
Looking for an immigration lawyer?
Does Divorce Affect Your Immigration Status?
In some cases, yes — a divorce can have an impact on your immigration status. Whether a divorce will affect your immigrations status depends on a number of factors, including:
The type of Green Card you are holding at the moment the divorce takes place, whether a permanent Green Card valid for ten years, or a conditional Green Card valid for two years
When the divorce takes place relative to your immigration process
Whether your status depends on the immigration status of your spouse
Typically, if you hold a permanent Green Card, a divorce is unlikely to put your immigration status at risk.
The situation differs, however, when it comes to conditional residents or Green Card applicants who are seeking permanent residence through their spouse.
Because each divorce case is unique, it's important to partner with a trusted immigration law firm to protect your interests and immigration status.
With 60 years of experience and thousands of success stories in our portfolio, our knowledgeable and caring attorneys at Spar & Bernstein will review the details of your immigration status and determine what steps you can take to protect your status in the U.S.
How Does Divorce Affect Your Green Card Application?
If you and your spouse divorce before your Green Card application is approved, the immigration process is terminated.
Because your permanent resident status was related to the relationship you had with your spouse, you are no longer eligible for a marriage-based Green Card if you get divorced.
The same is true if you file for a Green Card as a derivative applicant seeking immigration status through your spouse.
For example, if your spouse held a U.S. employment-based visa and you were listed on their application, you lose the right to a Green Card once you are no longer married (as a spouse to the principal applicant)
If your Green Card was approved before the divorce took place, you may still be able to remain in the U.S. as a conditional resident.
Contact our knowledgeable attorneys to review your case and explain the steps you can take to maintain your status.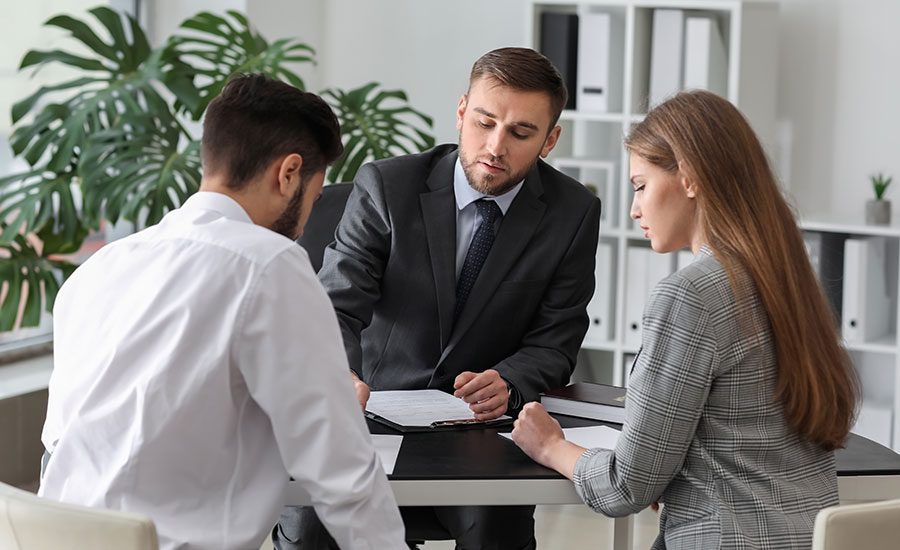 How Does Divorce Affect Your Conditional Green Card Status?
Divorce after a conditional Green Card can be challenging if your conditional status is related to the immigration status of another person — for example, if you are the spouse of a U.S. citizen, permanent resident or an immigrant investor.
In order to remain in the U.S. lawfully after your conditional Green Card expires, you must apply for removal of conditions.
This applies to whether you are single, married or divorced, but here's how the process differs if you are married vs. if you are divorced:
To file for removal of conditions as a spouse of a U.S. citizen or a permanent resident sponsor, you must:
To request removal of conditions after a divorce, you must file Form I-751, along with a joint filing requirement waiver that allows you to petition for a permanent Green Card, individually.
In addition to the waiver, you must include:
Your divorce decree
A written statement with an explanation of the reasons that brought your marriage to an end, whether irreconcilable differences, domestic abuse, adultery, etc.
Evidence that your marriage was entered in good faith, such as proof that you lived together, you had children together, shared joint financial records, owned property together and more.
Note that U.S Citizenship and Immigration Services (USCIS) carefully reviews petitions with waivers, and you may be asked to submit additional documentation to support your claim that your marriage was legitimate.
Filing Form I-751 incorrectly can result in removal proceedings (deportation), which is why it's vital to work with an experienced immigration attorney.
If you have a conditional Green Card and your divorce is not yet final, you must submit proof that you and your partner are in the process of a divorce.
Typically, USCIS will extend your conditional residence status for an additional year and notify you by mail. You may also receive a Request for Evidence (RFE) for the final divorce decree, at a later time.
If you have a conditional Green Card and live apart from your spouse, but you are not divorced yet, you may still be able to apply for removal of conditions.
In this case, you will need to prove that you will suffer "extreme hardship" if you are not granted lawful permanent status and forced to leave the country.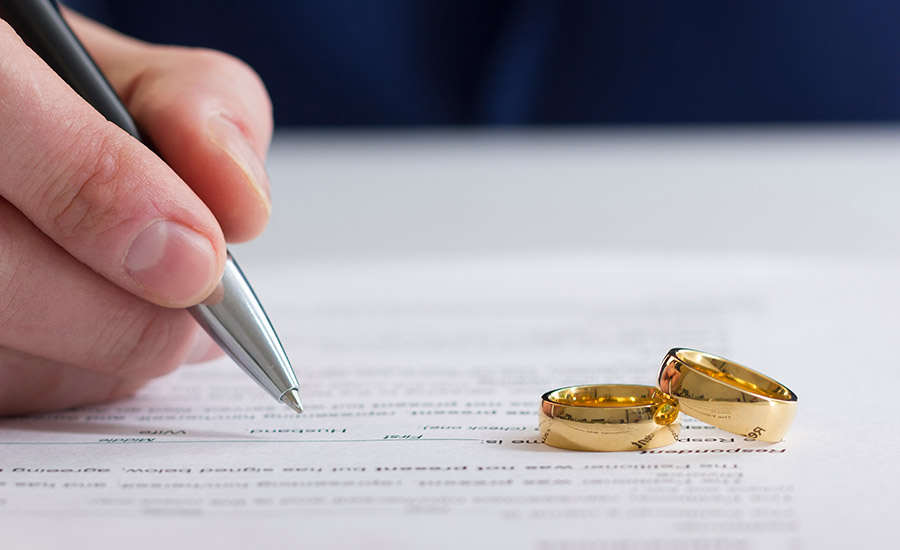 How Does Divorce Affect Your Application For Naturalization?
Typically, if you are single or married to someone who is not a U.S. citizen, you can apply for naturalization after having your Green Card for five years.
If you are married to a U.S. citizen, in order to apply for naturalization, you must:
Have your Green Card for at least three years
File Form N-400, Application for Naturalization along with evidence that you live with your spouse
Remain married until you receive citizenship, which can range from several months to several years depending on the wait times in the location you filed your application
If you have obtained a marriage-based Green Card and have been a permanent resident for five or more years, then you get a divorce, your eligibility for naturalization will not be affected and you can file Form N-400 to apply for naturalization.
If you have been a permanent resident for less than five years, and then you get a divorce there may be two options:
If you divorced before filing your petition for naturalization, you must wait the entire five years, just as any Green Card holder would have to
If you filed your petition for naturalization and divorced before it was approved, you may need to withdraw it and re-apply, five years after you obtain your Green Card
Note that your application for naturalization will mean that USCIS will need to review your full immigration file. If they are suspicious that your marriage was based on fraud, they may require you to submit additional evidence.
Failure to produce additional evidence may result in the denial of your naturalization application.
Need help with your naturalization application?
Does Divorce Affect Green Card Renewal?
If you have a permanent Green Card at the time of the divorce, your Green Card renewal is unlikely to be affected. You simply need to submit Form I-90, Application to Replace Permanent Resident Card (Green Card).
Your divorce should also not be a factor when it comes to interview questions from USCIS.
When you renew your Green Card, you can also have your name changed on the card. To do so, you must have a divorce decree or another legal document showing your legal name change.
Get the latest immigration news!
Thank you for subscribing!
How Our Immigration Attorneys Can Help You With Your Green Card After A Divorce
Representing immigration clients in all 50 states and worldwide, our team at The Law Offices of Spar & Bernstein hears unique immigration stories each day, and works with clients at all stages of the immigration process, handling each case with the utmost care.
From family and employment immigration to waivers and asylum and refugee protection, our knowledgeable lawyers have handled thousands of complicated cases and reached a successful outcome.
If you are going through a divorce or have recently divorced and feel concerned about your immigration status in the U.S., we can assure you that our compassionate team is here to help.
From removing conditions from your Green Card after your divorce to applying for naturalization or Green Card renewal, we will review the details of your case and explain the legal options that will help protect your status.
Contact our qualified team and set up a consultation — we'll help you navigate this difficult time and fight to ensure that you're able to remain in the U.S.
Looking for an immigration lawyer?
Disclaimer: attorney advertisement. prior successful results do not guarantee a similar outcome
Bradford H. Bernstein
This article was written and reviewed by Bradford H. Bernstein, a second-generation leader at Law Offices of Spar & Bernstein, P.C., who has helped over 100,000 clients with immigration and personal injury issues. Brad joined the firm in 1993, became a partner in 1997, and assumed leadership in 2000 after Harry Spar retired.
View Brad's Bio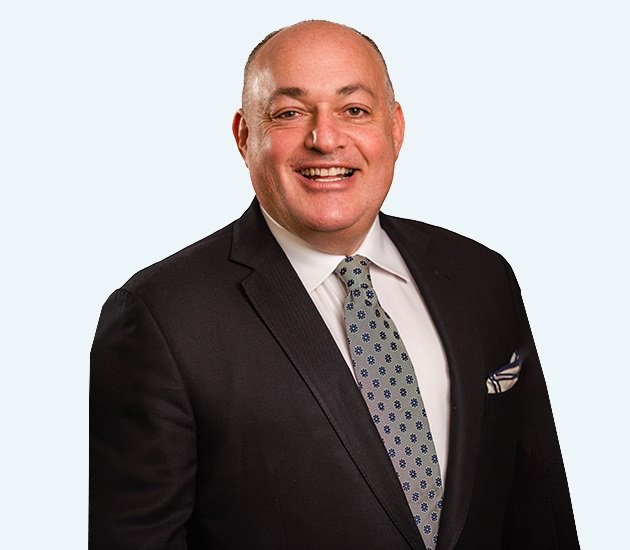 Bradford H. Bernstein