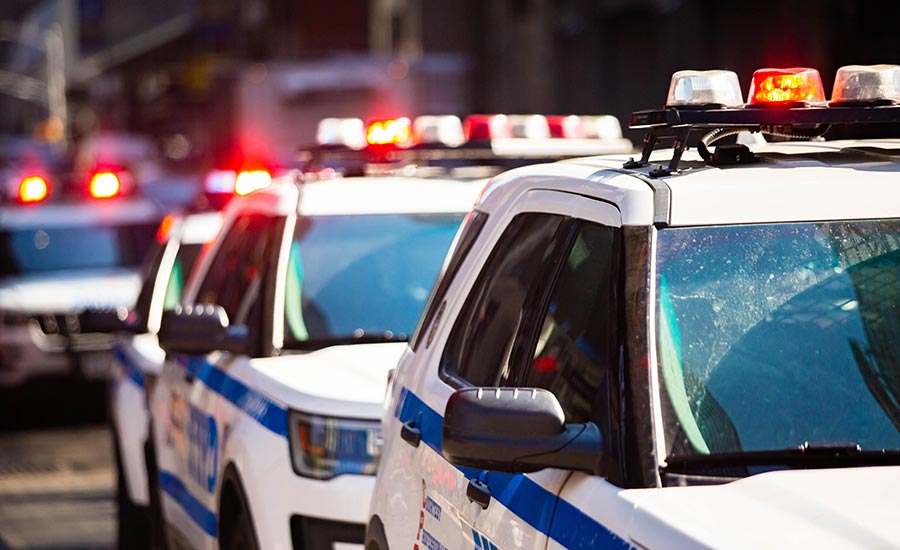 How To Sue A Police Department For Police Misconduct
Did you know it's within your rights to take legal action against a police department, if you're a victim of police misconduct?
Over the past decade, over $3 billion has been spent on resolving allegations of police misconduct in the United States.
From use of excessive force and false arrest to illegal search and seizure, thousands of people in the U.S. have been awarded monetary settlements after their rights were violated.
In this guide, we'll explain how to sue a police department, including the type of misconduct you can sue for, and how much your case might be worth.
Plus, we'll share how our experienced personal injury lawyers at Spar & Bernstein can support you throughout the process.
Can You Sue A Police Department?
Yes, under certain circumstances, it is within your legal rights to sue a police department.
As a government agency, police departments in the U.S. have sovereign immunity, which protects them against most legal claims. However, this protection can be lifted if you can prove there was willful and unlawful behavior.
As a U.S. citizen, your rights are protected by the Constitution, along with state and federal civil rights laws. This means that if your "rights, privileges, or immunities" have been violated, you can sue a police department under 42 U.S. Code § 1983.
In a personal injury claim against a police department, you may have the right to seek both economic and non-economic damages.
Economic damages include past and future medical expenses, lost income or loss of future earning potential.
Non-economic damages include pain and suffering, mental or emotional distress and loss of enjoyment of life.
The court may also decide to award punitive damages as a punishment measure, aimed to prevent the police from repeating the same type of behavior in the future.
What Can You Sue A Police Department For?
You can sue a police department for:
False arrest or imprisonment
Assault & battery
Use of excessive force resulting in serious injuries
Malicious prosecution
Physical, sexual or mental abuse
Unreasonable searches and seizure
Negligent hiring of police officers
Abuse of authority, when the police go outside the scope allowed by law
Discrimination
Failure to render aid to address a serious medical condition
Injury or illness that resulted from unsanitary conditions while in custody
If you were injured or treated unfairly by a law enforcement officer, you can file a lawsuit against a police department or a police officer personally.
Depending on your specific situation, you could be entitled to multiple claims against the police department.
For example, if you suffered injuries during an arrest and police officers lied about the injuries in court, you may be able to file a claim for police brutality and false arrest.
Suing a police department is a challenging process that requires ample evidence of the misconduct suffered. Partnering with a knowledgeable attorney will allow you to examine all legal options for a valid lawsuit that results in fair compensation.
At Spar & Bernstein, we have five decades of experience in personal injury law. Our attorneys will review your case and determine your options for filing a claim and pursing compensation.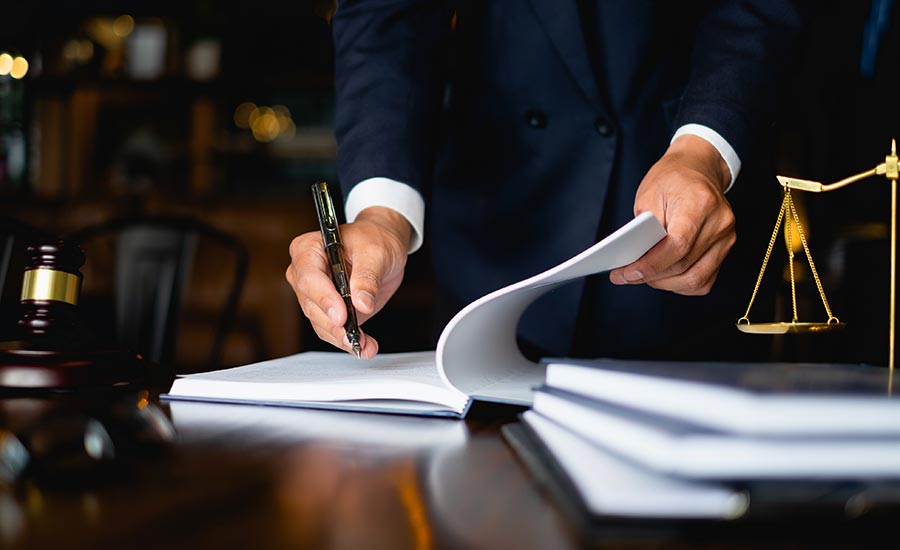 How To Sue A Police Department
Suing a police department for misconduct begins with a notice of claim. Here's the step-by-step process:
1. A Notice of Claim
A Notice of Claim is a document that signals the beginning of a lawsuit process and is a mandatory element before suing a government agency. A Notice of Claim informs the other party of your intention to sue them and allows them time to investigate the allegations.
Typically, a Notice of Claim needs to be filed within ninety (90) days after the incident. If you miss this deadline, your case is likely to be denied. However, there are limited exceptions.
2. Summons & Complaint
Once you have filed a Notice of Claim, you may file a Summons and Complaint document with the court. This document outlines your claims, lists the laws violated by the police and requires the defendants to reply within a certain period of time.
The defendant's deadline to answer your Summons and Complaint may vary by state. In the state of New York, it is 20 or 30 days depending on the form in which the Summons and Complaint is served.
3. Discovery
After you submit the initial documents, the process enters the discovery stage, during which:
You and the police department exchange documents and information that can be crucial in deciding whether to reach a settlement or go to trial. The documents you submit might include your medical records of injuries and treatment or employment records showing your lost wages.
You are questioned by a city attorney about the details of your case
Witnesses are questioned by the attorneys of each party
You will be asked to fill out a Criminal Procedure Law §160.50 form which will allow records from your arrest and subsequent prosecution and the rest of the docket to be released to your attorney
The presence of an experienced attorney is especially paramount during this phase, to question witnesses and move your lawsuit along the proper channels.
4. Motions
A motion is a legal document that asks the court to rule on a specific issue related to the case. For example, a motion may ask the court to determine whether a certain piece of evidence can be used in court. Attorneys are permitted to file motions before, during, and after the discovery stage.
5. Settlement Negotiations
If you reach an agreement with the police department regarding a settlement involving monetary compensation for the injuries or damages you suffered, your case will end here. If an agreement is not reached, then your case will move to trial.
6. Trial
If your case goes to trial, evidence and witnesses will be presented to a jury. The jury will decide the outcome, including whether you have the right to compensation and what the amount will be.
How Much Is A Lawsuit Against A Police Department Worth?
Depending on your case, the damages you can seek in a lawsuit against a police department can range from several thousand to several million dollars.
For example, the New York Police Department (NYPD) paid out $85 million in lawsuit damages in 2021, and a whopping $121 million in 2022 — the highest amount paid out by the department in five years, to citizens who filed lawsuits for police misconduct.
Six of the cases against the police were so serious that the payout for those six accounted for half of the total amount spent on compensating police victims.
The worth of your case when suing a police department depends on multiple factors, including:
Police reports providing key details about the incident
Number of court appearances: the more times you were required to go to court to fight your criminal case, the higher your compensation would likely be
Amount of time incarcerated: the greater amount of time you spend arrested/incarcerated with a loss of freedom, the higher your compensation would likely be
Police department policies, and whether the officer(s) acted against policy
Medical evidence about sustained injuries, treatment or surgeries and accompanying bills
Victim evidence, including everything you collected after the incident, such as photos, physical descriptions of the police officers, plate or badge numbers or witness statements
At Spar & Bernstein, we always fight to secure the maximum amount of compensation you deserve for the injuries or damages you suffered.
Have A Case Against The Police Department? Contact Our Attorneys At Spar & Bernstein
With 50 years of experience, our knowledgeable attorneys at The Law Offices of Spar & Bernstein have fought to protect the rights of thousands of Americans over the years.
From motor vehicle and construction accidents to product liability, medical malpractice and nursing home negligence, we help our clients understand their legal options and pursue monetary compensation for the injuries and injustices suffered.
If you believe you have a police case, schedule a consultation with our tenacious team. We'll review the details of what happened, determine whether you have a case against the police department, gather evidence and help you file your lawsuit.
We'll work to negotiate a fair settlement or take your case to trial, if out-of-court negotiations do not reach the desired outcome.
If you lost a loved one as a result of police misconduct, we'll help you file a wrongful death lawsuit and pursue maximum compensation for your loss and offering our full support.
Key Takeaways On How To Sue A Police Department
While police departments across the U.S. are considered government agencies and have sovereign immunity protection, you can sue a police department in certain circumstances, as well as a police officer, personally.
If you suffered at the hands of the police and you believe you might have a case against a police department in the states of New York or New Jersey, contact our tenacious team at The Law Offices of Spar & Bernstein.
We'll review the details of your case, explain how to sue the police department responsible for your injuries or damages, file a lawsuit on your behalf and fight for fair compensation.
Bradford H. Bernstein
This article was written and reviewed by Bradford H. Bernstein, a second-generation leader at Law Offices of Spar & Bernstein, P.C., who has helped over 100,000 clients with immigration and personal injury issues. Brad joined the firm in 1993, became a partner in 1997, and assumed leadership in 2000 after Harry Spar retired.
View Brad's Bio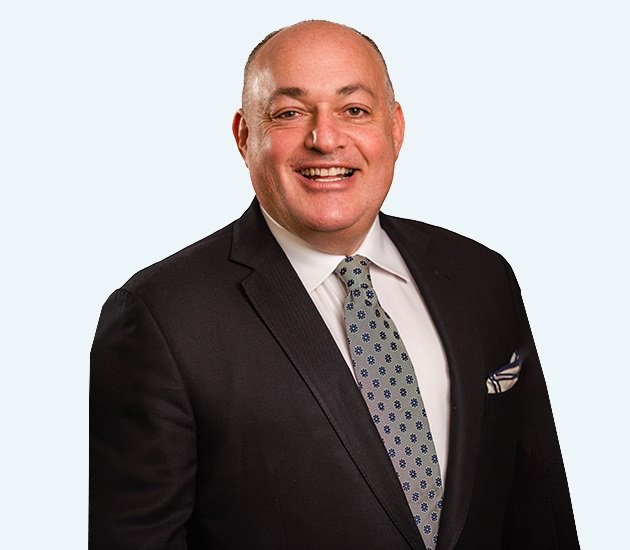 Bradford H. Bernstein