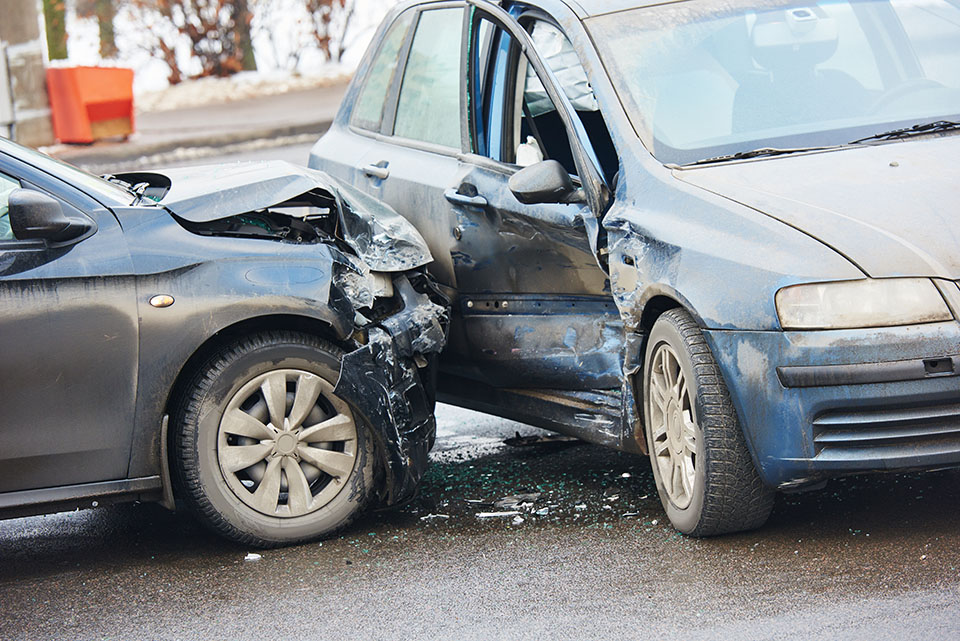 Driver Inattention/Distraction
Failure to Yield Right of Way
Following too Closely
Unsafe Speed
Passing or Lane Usage Improper
Backing Unsafely
Alcohol Involvement
Unsafe Lane Changing
Turning Improperly
Traffic Control Disregarded (e.g. running red lights or stop signs)
Important Time Limitations
No Fault Benefits - No-Fault benefits are extended to those injured in a car accident. They cover reasonable medical expenses and lost wages. A No-Fault claim must be filed within 30 days of the accident with the appropriate insurance carrier. A knowledgeable and experienced personal injury attorney will know what forms to file to preserve your rights and benefits.
Pain and suffering award - In New York, you must file an action for negligence against the person responsible within three (3) years of the accident. In New Jersey, the action must be filed within two (2) years.
Because New York is a No-Fault state, you must suffer a "serious injury" before any compensation is awarded to an injured victim. The New York State Insurance law defines serious injury:
Death

Dismemberment

Significant disfigurement

Fracture

Loss of a fetus

Permanent loss of use of a body organ, member, function or system

Permanent consequential limitation of a body organ or member • Significant limitation of use of a body function or system

Medically determined injury or impairment of a non-permanent nature which prevents the injured person from performing substantially all of the material acts which constitute such person's usual and customary daily activities for not less than 90 days during the 180 days immediately following the occurrence of the injury or impairment
Get answers to our most frequently asked questions about vehicle accidents.
Call the police. Have the police take your statement. Do not leave the scene of the accident.
If possible, take out your phone to take pictures and/or videos of the incident.
Once the police arrive, if you feel any pain, seek medical attention. They will call an ambulance.
No-Fault is the concept that regardless of whose fault the accident is, the insurance carrier will pay for all necessary medical expenses you incur as a result of your injury (hospitalization, physical therapy, etc.). it will also pay for out of pocket expenses as well as lost wages if you are forced to be out of work due to injuries. However, as a result of New York being a "no-fault" state, you must suffer a "serious injury" before you can be compensation for pain and suffering.
The No-Fault insurance Company will pay for medical expenses up to $50,000.00. If you were the operator of the vehicle or a passenger in the vehicle, the vehicle in which you were in will pay for the expenses.
If a motor vehicle in which you were operating or a passenger in did not have applicable insurance, the Motor Vehicle Accident Indemnification ("MVAIC") covers certain benefits. You must file the claim timely. MVAIC is a non-profit organization created by the New York State Legislature in 1958 to provide No-Fault and Bodily Injury protection to eligible claimants.