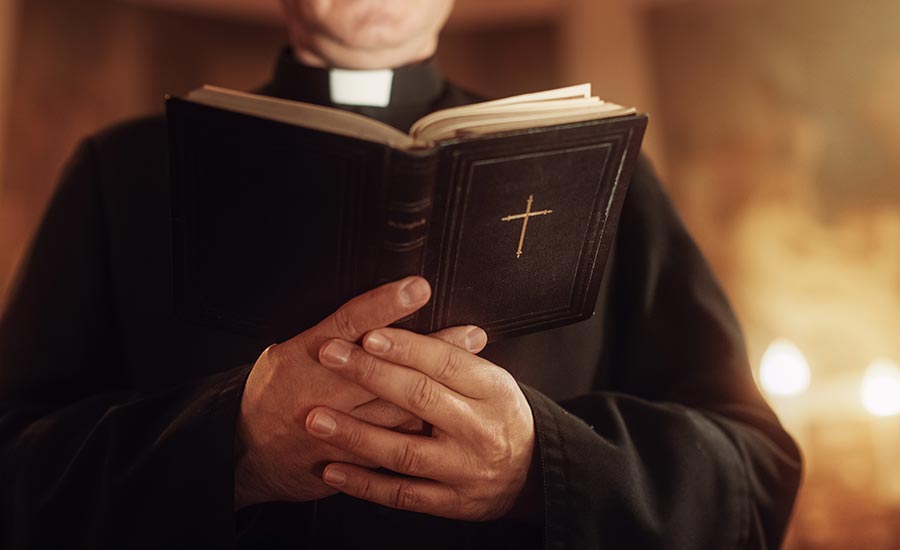 R-1 Visa Requirements, Cost & Application Process
In 2021, the United States granted 1,942 religious worker visas, known as R-1 visas.
Coming from diverse corners of the globe, R-1 visa holders provide support to vulnerable population groups, offer spiritual guidance in times of crisis, foster a sense of belonging and assist people in exploring their faith.
If you are a religious worker looking for employment in the U.S., an R-1 visa might allow you to travel to and work in the country. We'll explain the requirements needed to obtain R-1 visa for religious workers and explain how to secure a religious worker visa.
Looking for an immigration attorney?
What Is An R-1 Visa?
An R-1 visa is a nonimmigrant visa issued by the U.S. to foreign religious workers seeking to enter the country temporarily to perform religious work.
To apply for an R-1 visa, you must receive a formal job offer from a religious organization or institution.
An R-1 visa allows you to stay in the U.S. for an initial period of up to 30 months. Your R-1 visa can then be extended for an additional 30 months, for a total of 5 years.
Having an R-1 visa allows you to travel in and out of the U.S. during the visa validity period, provided you have a valid visa and maintain your status.
As a religious visa holder, your spouse and unmarried children under the age of 21 are eligible for R-2 visas, which allow them to accompany you to the U.S. However, their R-2 visa status does not authorize them to work in the U.S.
Unlike other nonimmigrant visa categories, there is no specific annual quota for R-1 visas.
While the R-1 visa is a nonimmigrant visa, meaning you can stay in the U.S. temporarily, it also allows you to pursue permanent residency (Green Card) if you meet the eligibility criteria.
Whether you are looking for a temporary religious visa or have plans to remain in the country on your religious visa, schedule an appointment with a trusted immigration attorney to understand your options.
At The Law Offices of Spar & Bernstein, we have been handling various immigration cases for over five decades, approaching each personal situation with care and compassion.
If you think an R-1 visa might be right for you, we'll review your situation and help you determine the best path forward.
Who Can Apply For An R-1 Visa?
Those who can apply for an R-1 visa fall into two main groups: religious ministers and religious workers.
Religious ministers: Religious ministers are authorized or recognized by their religious denomination to conduct religious worship and perform other clergy duties. The role of religious ministers is typically associated with religious congregations and spiritual guidance.
Religious workers: Religious workers are people who are employed in various religious vocations or occupations within a religious denomination. The group of religious workers can include various subgroups, such as:
–  Religious missionaries: Religious missionaries include members of a religious denomination sent to the U.S. to perform missionary work, like spreading religious teachings and engaging in outreach programs.
–  Religious healthcare workers: Religious healthcare workers include doctors, nurses and other medical professionals who are employed by religious-affiliated healthcare facilities and hospitals.
–  Religious musicians and choir directors: This subgroup includes musicians, performers and choir directors who are engaged in religious music programs and activities within a religious organization.
–  Religious seminarians: Religious seminarians include people who are studying for the priesthood or ministry within their religious denomination. They may be willing to come to the U.S. to pursue theological education and practical training.
–  Religious brothers and sisters: This subgroup includes members of a religious order or community who typically engage in religious duties, such as education or community service, in line with the principles and teachings of their faith.
The R-1 visa is granted to paid religious workers. Volunteers or people who are providing services without compensation may not qualify for this visa.
Other people that may be denied an R-1 visa include individuals who:
Have previously violated U.S. immigration laws
Have overstayed their visa
Have certain criminal convictions or serious criminal background
If you're not sure whether you qualify for a religious visa, talk to our experienced immigration attorneys at Spar & Bernstein.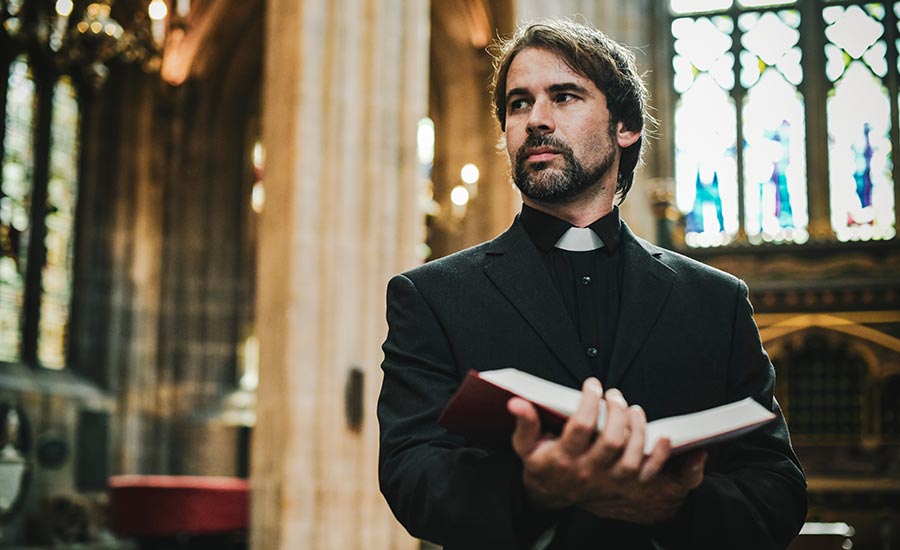 What Are The Requirements For An R-1 Visa?
The requirements for obtaining an R-1 visa include eligibility criteria for both the R-1 visa applicant and the religious organization extending the job offer.
Requirements for the applicant
To be eligible for an R-1 visa, applicants must meet the following eligibility criteria:
Work solely in a religious occupation or vocation in the U.S.
Work for a minimum of 20 hours per week based on a job offer specifying your role, responsibilities and compensation
Hold at least a two-year membership in a religious denomination that has a bona fide, non-profit religious organization in the U.S. (this requirement is not valid for religious missionaries)
Requirements for religious organizations
From demonstrating a non-profit nature to extending a formal job offer and ensuring financial support, religious organizations must meet specific requirements.
The organization sponsoring your R-1 visa must be one of the following:
A U.S.-based religious organization, such as a church, mosque or temple
A non-profit organization related to a religious denomination in the U.S.
A religious organization approved to use a group tax exemption by a group tax exemption holder
In addition, the religious organization must provide evidence that they will:
Support you financially as an R-1 visa holder during your stay in the U.S., providing a reasonable salary or stipend
Pay you the prevailing wage for the specific religious occupation or vocation in the geographic area where you will be performing your religious duties
The specific requirements and documentation for an R-1 visa can vary. For the most up-to-date information and guidance on the R1 visa application process, contact our knowledgeable team at Spar & Bernstein.
Need help with your R-1 visa application?
How Much Does An R-1 Visa Cost?
The cost of an R-1 visa is distributed between the R-1 visa applicant and the sponsoring religious organization or institution.
The filing fee for Form I-129 is paid by the sponsoring organization and is currently $460.
The visa application fee is paid by the R-1 applicant and is $190.
To stay updated with changes in R-1 visa cost, check the website of U.S. Citizenship and Immigration Services (USCIS) or call our experienced immigration attorneys at The Law Offices of Spar & Bernstein.
Get the latest visa requirements news!
Thank you for subscribing!
How To Apply For An R-1 Visa
Applying for an R-1 visa includes several steps that need to be taken by both you and your sponsor.
1. Ask The Religious Organization To File A Petition
Ask the sponsoring religious organization to file Form I-129, Petition for a Nonimmigrant Worker. The petition is filed with the USCIS and serves as an official request to define the religious worker as an R-1 visa beneficiary.
Once USCIS approves the petition, they will send Form I-797, Notice of Action to the religious organization, confirming you can start the application process.
2. File Form DS-160
After the religious organization receives USCIS' approval, you need to complete Form DS-160, Online Nonimmigrant Visa Application. This document is available on the U.S. Department of State's website. Pay the fees and submit any required documents to support your case.
3. Attend Your Visa Interview
Schedule and attend a visa interview at the U.S. embassy or consulate in your home country. Make sure you bring the following to the interview:
A copy of the DS-160 confirmation page
A valid passport
A passport-sized photo
Form I-797 approval notice
Formal job letter from sponsor
4. Wait For A Decision On Your R-1 Visa
Depending on your nationality and background, there may be additional security clearance procedures, which can add time to the processing of your visa application.
If your application is approved, the consular officer will place an R-1 visa in your passport.
5. Travel To The US
Upon arrival in the U.S., present your R-1 visa to the Customs and Border Protection (CBP) officer at the port of entry. The CBP officer will inspect your documents and determine if you are eligible to enter the country.
6. Extend Your Visa (If Needed)
If your work requires you to extend your stay in the U.S. beyond the initially approved period, ask your sponsoring organization to file an extension petition with USCIS before your visa expires.
Start The R-1 Visa Process With Spar & Bernstein
Handling cases in all spheres of immigration law, from nonimmigrant visas to employment and family immigration, our experienced and compassionate attorneys at Spar & Bernstein have helped thousands of people pursue their dream to live and work in the U.S.
If you want to embark on a spiritual journey to the U.S. and you need an R-1 visa, our knowledgeable team will:
Provide an initial consultation to discuss eligibility and visa requirements
Prepare, review and submit required documentation and supporting evidence, ensuring compliance with all regulations and deadlines
Help you prepare for your R-1 visa interview
Address any Request for Evidence (RFE) USCIS sends out for more information or clarification
Provide updates on your R-1 visa petition
Help you explore various options for transitioning to a permanent residency (Green Card) status, if you decide to stay in the U.S.
Providing both legal support and a personalized approach, our attorneys at Spar & Bernstein will guide you through the complex R-1 visa application process to help you achieve your goals.
Looking for an immigration attorney?
Bradford H. Bernstein
This article was written and reviewed by Bradford H. Bernstein, a second-generation leader at Law Offices of Spar & Bernstein, P.C., who has helped over 100,000 clients with immigration and personal injury issues. Brad joined the firm in 1993, became a partner in 1997, and assumed leadership in 2000 after Harry Spar retired.
View Brad's Bio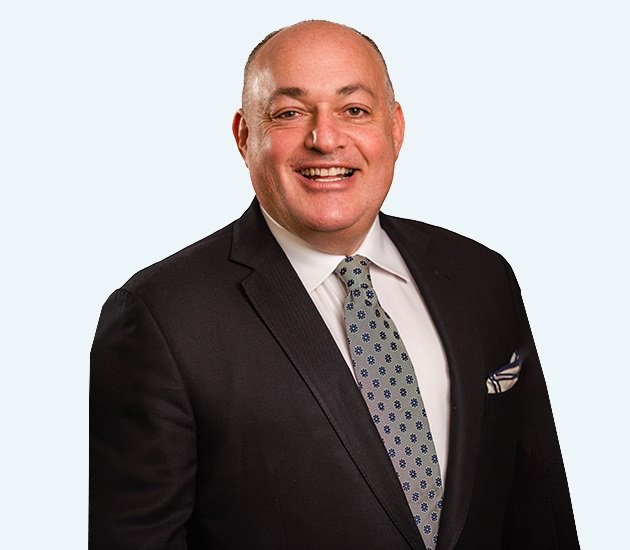 Bradford H. Bernstein