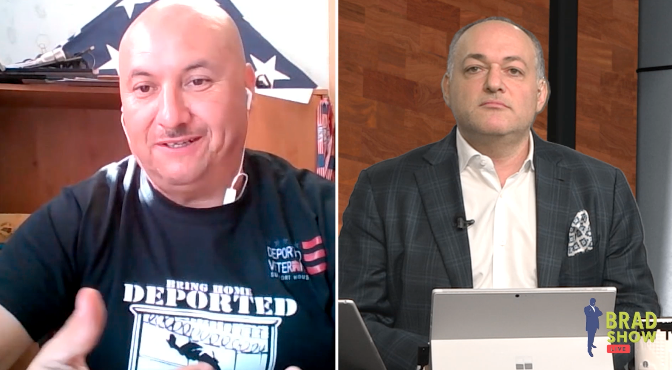 MEXICO — Hector Barajas was deported after honorably serving in the U.S. Army as a lawful permanent resident. Deported to Mexico and consequently separated from his 11-year-old daughter for nearly nine years, Barajas finally received his U.S. citizenship this year.
Barajas was raised in America, and from 1995 – 2001, he dedicated six years of his life to the 82nd Airborne Division of the U.S. Army. However, it was upon his return home from the Middle East that he distressingly suffered from post-traumatic stress disorder.
In the aftermath of having served his country, Barajas, who was detrimentally affected from  his experience abroad, found himself in a bad situation. Inside a car when another person shot off a gun, he was criminally convicted, and thus deported.
Following his deportation, Barajas tried to see his daughter in America, but was deported once again to Mexico in 2009 where he believed he was going to live apart from her for the rest of his life.
It was not until the Governor of California Jerry Brown recently pardoned Barajas' conviction that he was granted the opportunity to apply for citizenship.
"It is very rare that someone who gets deported, and has criminal conviction, gets to come back to the U.S," Barajas said from his Mexican home in a Brad Show Live interview.
"I can't wait to be with my daughter and hug her," he told immigration attorney Brad Bernstein on the show.
Understanding and living with the mistake he made 14 years ago, Barajas expressed how thankful he was for getting a second chance.
Providing a pathway to help others obtain their second chance, Barajas told Bernstein he has since created an organization that assists deported veterans acclimate themselves to the country they were deported to.
To see more of Hector Barajas' story, watch below.
To view more segments on Brad Show Live, tune in Monday through Friday from 5:30 – 7:30 p.m.