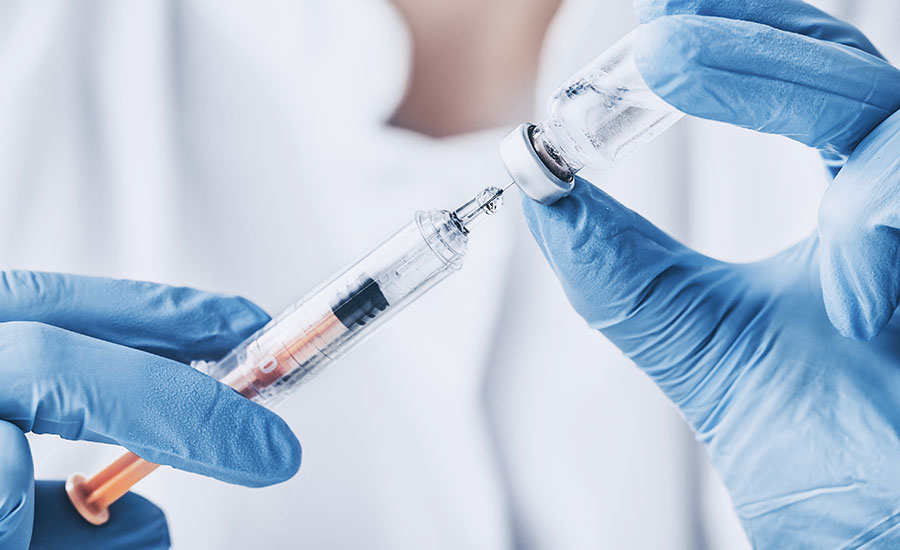 How Much Does A Steroid Injection Increase A Settlement After An Accident?
If you were injured in a motor vehicle, construction or premise accident and you were prescribed steroid injections by your doctor, you might be wondering, "How much does a steroid injection increase the value of my case?"
To answer this question, we have compiled an extensive guide, including the medical conditions that may require steroid injections, the risks and side effects involved, and how steroid injections can affect your settlement amount.
We'll also explain how our attorneys at Spar & Bernstein can help you obtain the maximum settlement for your injuries, after an accident and treatment involving steroid injections.
What Is A Steroid Injection?
A steroid injection, or a corticosteroid injection, is an anti-inflammatory medication used to relieve pain caused by various health conditions.
Administered using a syringe and needle, the steroid is injected directly into the inflamed area, providing almost immediate relief.
Given by healthcare professionals, steroid injections can be applied to a patient's:
Muscle (an intramuscular steroid injection)
Joint (an intra-articular steroid injection)
Spine (an epidural steroid injection)
Blood (an intravenous steroid injection)
A steroid injection starts working immediately (if it contains a local anesthetic) or after a few hours/days, and its effect can last from several weeks to several months.
In general, steroid injections should not be used more than three to four times per year due to potential side effects and risks. The application is decided on an individual basis, taking into account the patient's condition, age, medication taken and other factors.
What Medical Conditions Are Steroid Injections Used For?
Steroid injections can be used to alleviate inflammation and pain caused by different medical conditions, including injuries sustained in a car accident or a construction accident.
Such injuries might include:
As a first step to treat these and similar conditions, your doctor might prescribe a more conservative measure, such as ice and heat application, use of a non-steroid medication, physical therapy or rest. If this approach does not work, your doctor might suggest steroid injections.
Steroid injections are considered a second-level treatment after a motor vehicle or a construction accident injury.
If steroid injections cannot provide long-term relief, then surgery is often the next step.
Other conditions in which steroid injections are used include:
Sports injuries
Chronic obstructive pulmonary disease (COPD)
Autoimmune diseases, such as multiple sclerosis (MS) and lupus
Asthma
Arthritis
Bursitis
Tendinitis
Inflammatory bowel disease
Cancer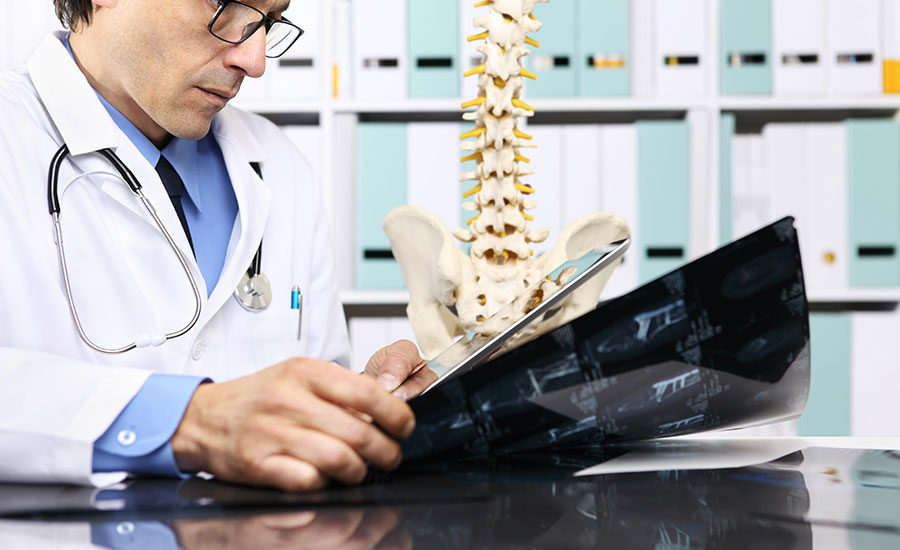 Steroid injections are used to relieve pain and inflammation caused by various conditions, including injuries suffered as a result of a motor vehicle or construction accident
Common Risks & Side Effects Of Steroid Injections
The most common risks and side effects associated with steroid injections include:
Discomfort, swelling or pain in the injected area
Blushing
Headache
Infection, characterized by a sore throat, high temperature, cough, chills and ear or sinus pain
Dimpling, known as fat atrophy
Loss of color in the injected area
Numbness
Cartilage damage
Nerve damage
Increased blood pressure
Increased blood sugar levels
Mood changes
Difficulty sleeping
Allergic reaction
Diabetes complications
Depression
Bleeding
Thinning of the bone (osteoporosis)
Thinning of the skin and soft tissue
A blood clot or deep vein thrombosis (DVT)
Paralysis
Death
Although most people are not likely to experience side effects after a steroid injection, others can have serious reactions and even suffer life-threatening side effects.
Those who are most at risk of developing side effects after steroid injections include patients with diabetes, infections and allergies, along with patients who take blood thinners.
With side effects appearing from several days to several months after the injection application, the recovery process, can require additional treatment, time and expenses — especially if you received steroid injections to treat a condition caused by a car accident or a construction accident.
At The Law Offices of Spar & Bernstein, we have been handling personal injury cases for over 50 years. From medical malpractice to nursing home negligence and wrongful death, we have helped thousands of clients navigate the legal labyrinth and obtain fair compensation for their injuries.
If you suspect that a steroid injection caused additional health complications for you or a loved one, our knowledgeable lawyers will look into your case and determine whether you are eligible for increased compensation for the complications you suffered.
If your complications occurred as a result of negligent behavior on the part of a doctor, nurse or healthcare provider, you may also be entitled to a medical negligence claim.
How Much Does A Steroid Injection Increase A Settlement After An Accident?
If you were hurt as a result of a motor vehicle or construction accident, you are likely eligible to file a personal injury claim and collect compensation for your injuries.
To provide evidence about the scope of your injuries and seek maximum compensation, you must submit medical documents showing the severity of your condition and the need for medical treatment and expenses.
If your condition required a steroid injection or a series of steroid injections, you may be able to seek a higher compensation amount. Only your doctor can determine whether a steroid injection is the proper course of treatment for your condition,
The amount of the increase will depend on the details of your injury and related treatments, including:
How many steroid injections you were given
How many parts of your body were injected
The pain and suffering you experienced while given the injections
Whether the steroid injections were enough to resolve your condition or your condition required surgery
Whether you will need additional steroid injections as part of your long-term treatment
Whether you developed complications after receiving steroid injections, which delayed your recovery
In the U.S., herniated disc injury settlements with steroid injections after a car accident can reach up to several hundred thousand dollars.
Note that the overall amount of your case will depend on several factors, including the type of claim, the parties you can hold responsible for the accident, whether you were any percent at fault for the accident, the insurance policy limits and additional factors.
Our personal injury attorneys at Spar & Bernstein will review every detail of your case to ensure that you pursue fair compensation for your condition, including:
Economic damages, such as medical expenses, lost wages and lost earning potential
Non-economic damages, such as emotional distress, pain and suffering, loss of society, services and companionship and loss of enjoyment of life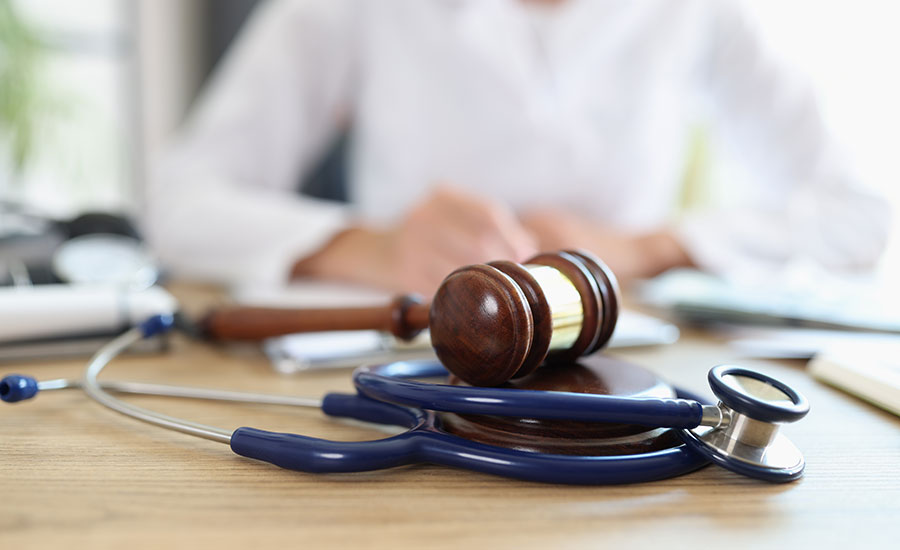 How To Obtain A Maximum Settlement With Spar & Bernstein
At The Law Offices of Spar & Bernstein, we understand that every case is unique. That's why we provide a personalized approach for every client and every claim.
Whether you were injured in a car, construction or premise accident, prescribed steroid injections for your injuries or injured as a result of medical malpractice, our compassionate attorneys are here to help.
Our tenacious team will:
Review your case
Talk to witnesses
Establish liability
Collect evidence to support your claim
Talk to medical specialists to evaluate your injuries and treatment plan
File a lawsuit on your behalf, within the legal deadlines
Represent you before insurance companies and third parties to negotiate fair compensation
Fight for your interests at trial, if the settlement reached does not meet your expectations
If you were given steroid injections as part of your treatment and you suffered complications after the injections, we will explore the possibility of filing a medical malpractice case on your behalf.
We believe that everyone should have equal access to representation regardless of their financial status.
Our experienced team at Spar & Bernstein will fight for you in order to obtain the best settlement possible for the injuries you suffered, so you can rest assured that your expenses will be covered, both short-term and long-term.
Our goal is to take the worry off your plate so you can focus on your recovery.
How Much Does A Steroid Injection Increase A Settlement? Key Takeaways
If you were hurt in an accident and your treatment included steroid injections, you may be able to seek a higher settlement in your personal injury lawsuit.
The increased amount will vary depending on multiple factors, such as the number of steroid injections you received, the extent to which the injections relieved your condition, the type of injections received and the various body parts injected.
At Spar & Bernstein, we specialize in all areas of personal injury, including but not limited to:
Motor vehicle accidents
Construction accidents
Premises accidents
Medical malpractice
Slip and fall accidents
Hit and run accidents
Pedestrian accidents
Our experienced and compassionate team will review the details of your personal injury case, explain your legal options and represent you to pursue the highest compensation possible in your personal injury lawsuit.
Bradford H. Bernstein
This article was written and reviewed by Bradford H. Bernstein, a second-generation leader at Law Offices of Spar & Bernstein, P.C., who has helped over 100,000 clients with immigration and personal injury issues. Brad joined the firm in 1993, became a partner in 1997, and assumed leadership in 2000 after Harry Spar retired.
View Brad's Bio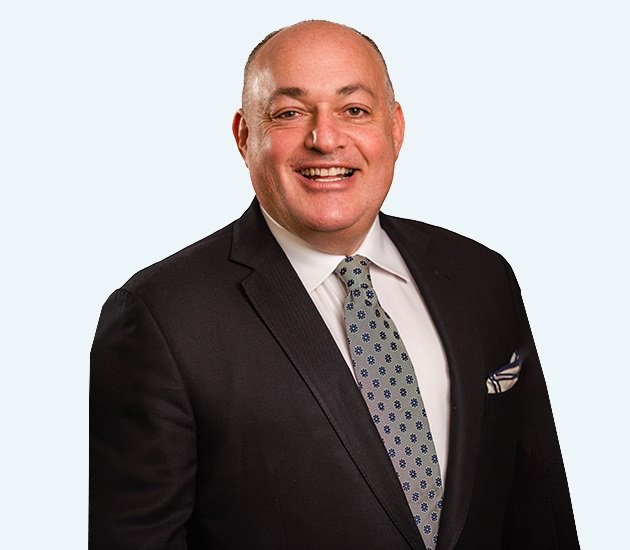 Bradford H. Bernstein