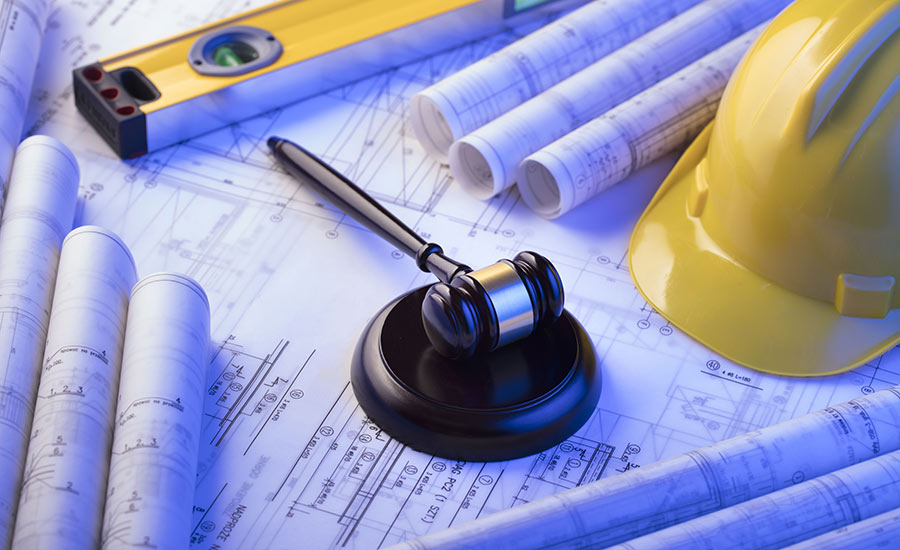 How To Choose A Construction Accident Lawyer: A Detailed Guide
If not properly maintained, a construction site can be filled with hazards that turn it into a scene of accidents and serious injuries.
If you were injured while working at a construction site, an experienced construction accident lawyer can help.
We'll explain when you need legal help in this situation and how to find and choose a trusted construction accident lawyer who will fight for your rights after a construction accident.
When Do You Need A Construction Accident Lawyer?
You should consider contacting a construction accident lawyer if you suffered construction injuries as a result of:
A slip and fall
A fall from a ladder
A fall from scaffolding/sidewalk shed
A machinery accident
A vehicle accident
A falling debris accident
An explosion or fire
Exposure to dangerous chemicals or toxins
A loading or unloading accident
Depending on the cause of the construction accident, your injuries can affect different parts of your body and can include sprains, fractures, head and brain injuries, back and neck injuries, burns, eye injuries, respiratory illnesses or illnesses related to chemical exposure.
If your injuries are severe, they will require extensive treatment and rehabilitation and may affect your lifestyle, your ability to work and your relationship with family and friends.
One of the first things to do after a construction site accident is to call an experienced attorney who will guide you on your next steps.
A construction accident attorney will:
Properly investigate your case, gather evidence, interview witnesses and determine liability
Handle all communication and negotiation with your employer, third parties and insurance companies
Navigate the complex legal system on your behalf, including preparing and filing documentation with the court and insurance carrier, negotiating a settlement and taking your case to trial, if needed
Assess your case's worth
Maximize your compensation by determining which types of damages you are entitled to and claims you have the right to file
Provide you with peace of mind, allowing you to prioritize your recovery while your case is in good hands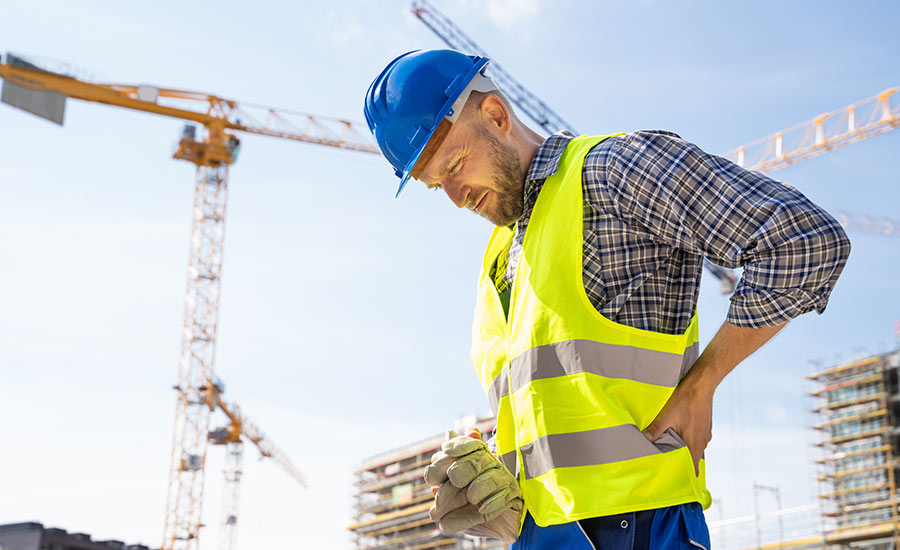 How To Find A Construction Accident Lawyer
From referrals to legal websites and professional networks, there are many ways to research construction attorneys in your region.
To find a lawyer:
Ask for referrals: Ask for recommendations from family, friends or colleagues who have previously partnered with a construction accident lawyer. They can provide trusted feedback about the lawyer's experience, approach, service received and case's outcome.
Check legal directories: Check legal directories in your area as a starting point for your search.
Browse legal websites: Research construction accident lawyers in your area and browse company websites to review services, attorney biographies and client reviews.
Look for bar association referral services: Check if your local or state bar association provides lawyer referral services. If they do, ask for a list of construction accident lawyers who meet your criteria, such as years of experience or certain credentials.
Contact professional networks and organizations: Contact professional networks or organizations such as the American College of Construction Lawyers, Construction Lawyers Society of America, construction trade associations, labor unions or local construction industry organizations. They may know construction accident lawyers or be able to make recommendations based on their experience.
How To Choose A Construction Accident Lawyer
When choosing a construction accident lawyer to partner with, there are several important factors to consider:
Expertise: Look for an attorney who focuses on personal injury cases related to construction accidents. They will have the required knowledge of construction laws and regulations, workers' compensation and personal injury laws needed to effectively represent you.
Experience: Consider how long the firm has been in operation and the experience of the attorneys who will be working on your case. You might opt for a legal team with more extensive experience vs. a recently established firm.
Fee structure: Discuss the fee structure and make sure it is transparent and understandable. Personal injury lawyers typically handle cases on a contingency fee basis, meaning they only collect payment if they successfully resolve your case. Ask questions about the percentage they will deduct from your settlement or verdict.
Initial consultation: Choose a law firm that offers a free initial consultation. This will give you the opportunity to discuss your case, ask questions and make sure you feel comfortable with the team, without any financial obligation.
Track record: Research the lawyer's reputation and track record. Read case studies along with client reviews and testimonials.
Communication and personalized approach: During your meetings with the lawyer, pay attention to their communication style, including their ability to listen, empathize with your concerns and provide a personalized approach.
Claims You Can File With A Construction Accident Lawyer
Depending on the details of your accident and injuries, you may have the right to file various claims and even several different claims at the same time.
1. Workers' Compensation Claim
As a type of insurance for employees who are injured on the job, workers' compensation provides immediate benefits, regardless of fault.
Although the conditions and laws may vary from state to state, workers' comp benefits typically include medical treatment, disability and lost wages.
With very few exceptions, workers' compensation does not allow you to sue your employer.
With a wealth of experience, we at the Law Offices of Spar & Bernstein are able to refer you to workers' compensation firms, who we have confidence in and can work with throughout the case.
2. Personal Injury Claim
In addition to workers' compensation, you may be entitled to file a personal injury claim against a third party whose negligence or wrongful actions contributed to your accident. This can include property owners, general contractors and state agencies.
Unlike workers' comp, which is designed to cover economic damages only, a personal injury claim allows you to seek economic and non-economic types of damages, including medical expenses, lost wages, mental anguish, pain and suffering and loss of consortium.
Common personal injury claims after a construction site accident include:
Slip and fall or trip and fall claim: If you suffered a slip and fall or trip and fall accident due to uneven surfaces, inadequate safety measures, debris or negligence, you may be eligible to file a personal injury claim against the parties who contributed to the incident.
Product liability claim: If your injuries were caused by defective or faulty equipment or machinery or a defective or faulty product, you may be eligible to file a product liability claim against the manufacturer, distributor or supplier.
Wrongful death claim: If your loved one lost their life in a construction accident, you may file a wrongful death claim to seek compensation for funeral expenses, loss of financial support, loss of companionship and other damages caused by your loved one's death.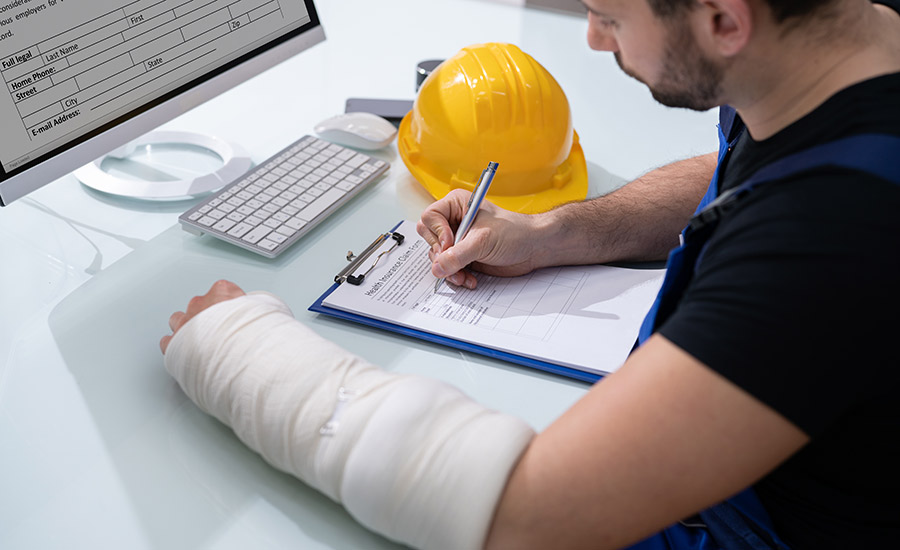 Construction Accident Lawyers At Spar & Bernstein
Founded in 1958 by one of the first members of the American Immigration Lawyers Association, Harry Spar, The Law Offices of Spar & Bernstein was initially focused on assisting clients with immigration law cases.
As our success grew, we enlarged our scope to extend our support to victims of personal injury in construction accidents, product liability, slip and fall, wrongful death cases and more.
Over the years, our knowledgeable attorneys have helped over 100,000 clients navigate the complexities of both personal injury law and immigration law, to find successful outcomes.
Why Spar & Bernstein? Here's an overview of what we offer:
Expertise: We specialize in personal injury law, including construction accidents.
Experience: With decades of history and successful cases, we have a deep understanding of personal injury, settlement negotiations and trial representation. We use many different legal approaches to pursue maximum compensation for our clients.
Fee structure: Our construction accident attorneys work on a contingency basis and do not collect any money upfront. We collect a percentage of the settlement we negotiated only if and after we have won your case.
Initial consultation: We offer free initial consultations for all victims of construction accidents, in which we discuss your case and explain your legal options.
Track record: We have thousands of success stories, including:
$5 million for a fall off an elevator shaft at a construction site
$3 million for falling off a scaffold
$2.1 million for a slip and fall at a construction site
$1.75 million for construction accident injuries caused by falling debris
Personalized approach: For our experienced and compassionate attorneys at Spar & Bernstein, each construction accident is a unique human story. In addition to helping you navigate the legal process, we treat your case with care and compassion, fighting for you every step of the way.
If you were injured in a construction accident, contact our tenacious team at The Law Offices of Spar & Bernstein.
We will review the details of your case and provide professional guidance on next steps, including the best path forward to obtaining maximum compensation for your injuries.
Bradford H. Bernstein
This article was written and reviewed by Bradford H. Bernstein, a second-generation leader at Law Offices of Spar & Bernstein, P.C., who has helped over 100,000 clients with immigration and personal injury issues. Brad joined the firm in 1993, became a partner in 1997, and assumed leadership in 2000 after Harry Spar retired.
View Brad's Bio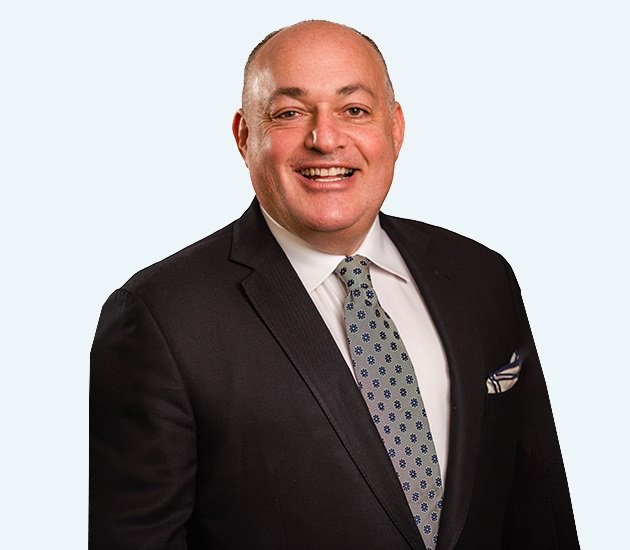 Bradford H. Bernstein