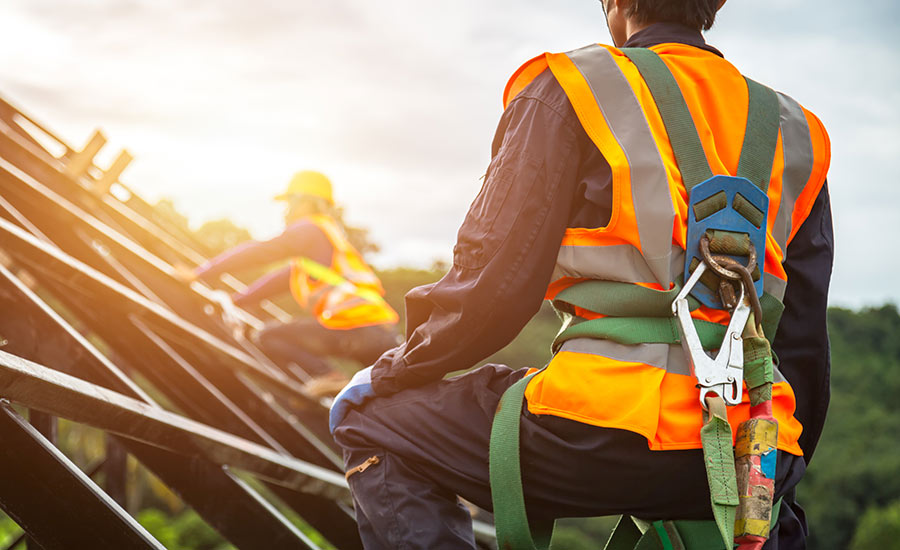 What To Do After A Construction Accident: Legal Insights
With heavy machinery, uneven surfaces and other potential hazards, construction sites often pose risks for accidents and injuries.
Whether you suffered a trench collapse, a fall involving a ladder or materials, a height-related accident, burn injuries or a slip and fall at a construction site, it's important to know what to do after a construction accident to make sure your rights are protected.
In this comprehensive guide, we'll explain what to do, what your rights entail and who can be held liable for the accident. Plus, we'll detail how our experienced personal injury lawyers at Spar & Bernstein can help.
What To Do After A Construction Accident
If you suffered an accident at a construction site, taking the right steps is an important part of ensuring your safety and documenting the incident properly so you can pursue compensation later on.
After a construction accident:
1. Seek Medical Help
If your condition allows, call 911 or ask a colleague to do it for you. A doctor will conduct a comprehensive medical evaluation to identify both visible and hidden injuries and document them in a medical report. Medical documentation can support your legal claim if you decide to seek compensation at a later stage.
Follow the treatment plan recommended by your doctor and attend all scheduled medical appointments.
Document all medical procedures you undergo, along with your physical, psychological and emotional state.
Track all medical expenses and keep bills and receipts organized in one place.
2. Document The Accident Scene
If your condition allows, take photos or videos that show:
Your injuries
Tools, equipment and machinery related to the accident
Hazardous conditions, such as slippery surfaces, inadequate lighting or unsafe scaffolding
Safety standard violations, such as a lack of safety barriers or inadequate signage
Personal protective equipment (PPE), such as helmets, gloves, reflective vests and safety harnesses worn during the accident
Witnesses present at the scene, if they give consent to be photographed
3. Gather Evidence
Collect witness contact details and notes about what they saw. If you hire an attorney and pursue compensation, witnesses may play a key role in your case.
4. Report The Accident
Notify your superiors of the accident in writing. This might include your supervisor, project manager or safety officer. Reporting the accident serves to officially document the incident and identify potential safety issues to prevent future accidents.
List accident details, such as the accident location, time, parties involved and the injuries you suffered.
Keep a copy of your accident report and all documentation you provide to your employer. Everything you relay to your employer should be in writing as much as possible.
5. Seek Legal Advice
Call an experienced personal injury attorney who specializes in construction accidents. (If you're not sure where to start, head over to our guide on how to choose a construction accident lawyer.)
Discuss your rights and legal options with your attorney, including the claims you are eligible to file, such as a workers' comp claim or a personal injury claim.
Let your lawyer handle all communication with your employer and insurance companies.
Keep your lawyer updated on changes in your condition, treatment and prognosis.
Protecting the interests of construction accident victims for 50+ years, The Law Offices of Spar & Bernstein is a trusted partner for those who suffer construction accidents.
Schedule a consultation with our knowledgeable and compassionate construction accident lawyers to make sure your case is handled by the best in the industry.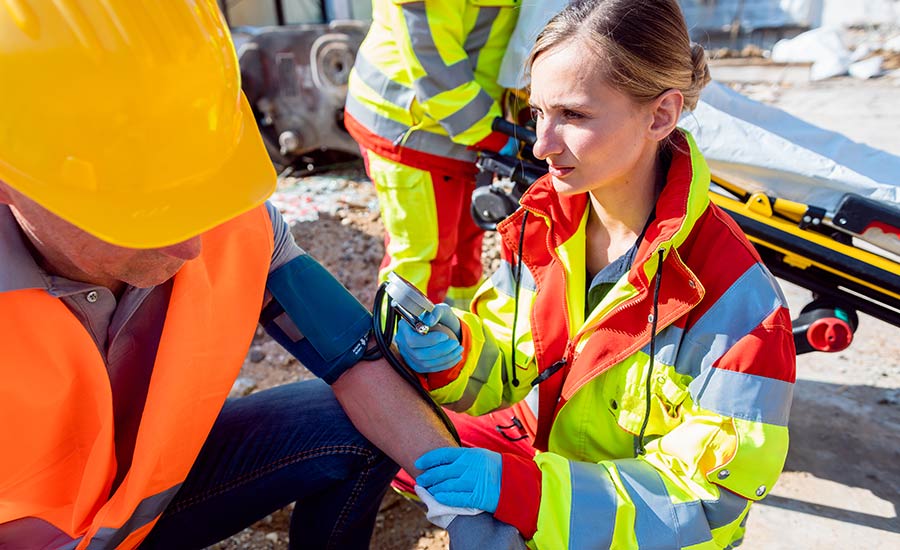 Who Is Liable For A Construction Accident?
If you are injured on the job, your economic damages may be covered by your workers' compensation — a type of insurance that is legally mandated and provided by employers in most states.
Workers' comp typically does not give you the right to sue your employer, except in very rare situations, such as negligence.
However, you can file a personal injury claim against third parties that contributed to the accident, including:
Property owners who failed to maintain safe premises, address known hazards or place barriers and warning signs to protect workers and visitors.
Contractors and subcontractors who failed to provide a safe working environment or safety training, were negligent in hiring or supervising workers or violated building codes and safety regulations.
Safety inspectors and agencies who failed to spot and address safety hazards or provide a safe environment.
Architects and engineers who contributed to the accident by design errors or omissions. Equipment manufacturers who produced defective or faulty machinery or equipment that led to the accident or who failed to provide sufficient warnings or instructions for safe operation.
Other workers who failed to follow work procedures and safety protocols or were involved in negligent actions or behavior.
Other third parties, such as delivery drivers, visitors or bystanders who caused or contributed to the accident.
Defining liability requires an extensive investigation and legal analysis. That's why it's important to partner with a knowledgeable construction accident lawyer who will provide professional advice on liability and next steps.
Your Rights After A Construction Accident
From medical attention to compensation and legal representation, understanding your rights after a construction accident will help empower you to fight for your interests.
If you suffered injuries from a construction accident, you are entitled to:
Medical attention, including access to medical services, diagnosis of your construction injuries, rehabilitation and a complete set of documents verifying your condition and treatment
Workers' compensation to cover your immediate injury-related expenses, such as medical bills, lost wages and disability
Fair treatment, including the right to take a sufficient amount of time off work to recover from your injuries and be protected against discriminatory or adverse behavior by your employer and coworkers after your absence or injuries
Legal representation, including access to experienced attorneys who will research your case and pursue fair compensation on your behalf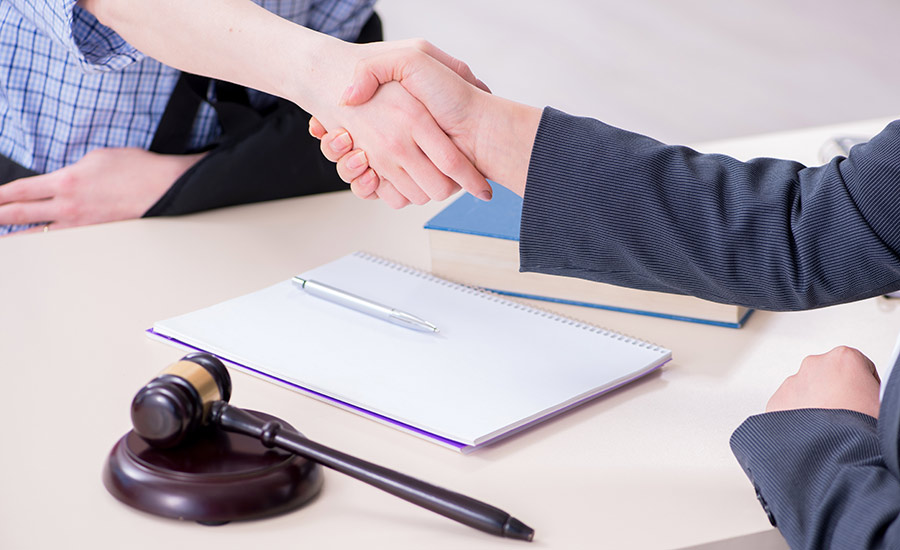 Work With Spar & Bernstein To Protect Your Rights After A Construction Accident
Operating in New York and New Jersey, our attorneys at The Law Offices of Spar & Bernstein have a long history of representing victims in construction accidents, which has led to thousands of success stories.
Recently, this included a compensation settlement amount of $14.7 million for a construction accident victim.
Understanding the physical, financial and emotional toll that construction accidents can have on employees and their families, our experienced attorneys will approach your case with empathy, listen to your story, address your concerns and plan the best legal strategy to protect your interests.
Our team leverages their knowledge of workers' compensation laws and personal injury litigation to support your case and pursue fair compensation for your injuries.
We collaborate with experts to determine your case's worth, gather evidence, collect and file documents, and fight passionately to secure a maximum settlement or represent you in court when necessary.
Entrust your case to us and we will help you navigate the legal process with care and confidence.
What To Do After A Construction Accident: FAQs
Still have questions left unanswered? We've compiled a list of FAQs and legal insights.
1. What should I do if I think my construction accident was caused by someone's negligence?
If you think your construction accident was caused by someone's negligent behavior, discuss your options with our experienced attorneys at Spar & Bernstein. We will look into the details of your case and determine whether you have grounds to file a personal injury claim.
2. How long do I have to file a personal injury claim after a construction accident?
The time period you have to file a personal injury claim depends on the type of claim, the parties against which the claim is filed and the state jurisdiction. Schedule a consultation with our lawyers at Spar & Bernstein to learn more about the statute of limitations in your situation.
3. Can I file a personal injury claim if I was partially at fault for the construction accident?
Depending on the state laws, you may have the right to file a personal injury claim even if you were partially at fault for the construction accident. Talk to an experienced lawyer to determine your options.
4. What should I do if I am approached by my employer's insurance company with a settlement offer?
Do not speak to representatives of your employer's insurance company and do not sign any documents without consulting your attorney. Your lawyer will pursue a fair settlement that adequately covers your economic and non-economic losses.
5. Should I cooperate with regulatory authorities investigating the accident?
Yes, it is important to cooperate fully with regulatory authorities or law enforcement agencies investigating your construction accident to assist in the investigation and help prevent future accidents.
However, you should tell the regulatory authorities and law enforcements agencies to wait to speak with you until you ask your lawyer to represent you or be by your side when speaking to the authorities.
6. What should I do if I witness a construction accident?
If you witness a construction accident, contact the relevant authorities and report what you saw.
Bradford H. Bernstein
This article was written and reviewed by Bradford H. Bernstein, a second-generation leader at Law Offices of Spar & Bernstein, P.C., who has helped over 100,000 clients with immigration and personal injury issues. Brad joined the firm in 1993, became a partner in 1997, and assumed leadership in 2000 after Harry Spar retired.
View Brad's Bio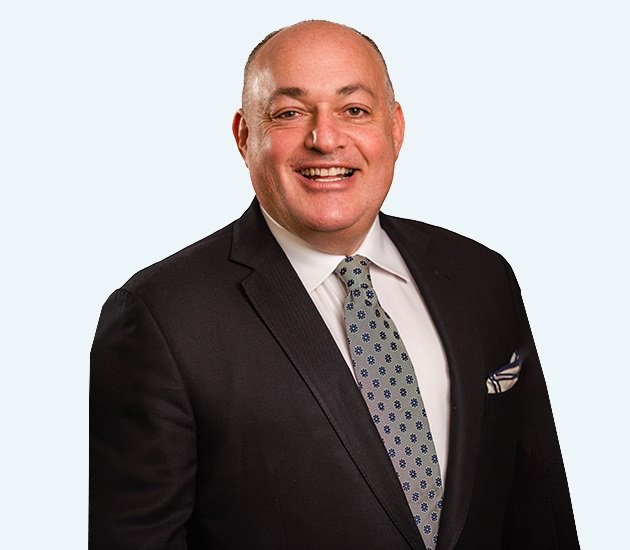 Bradford H. Bernstein