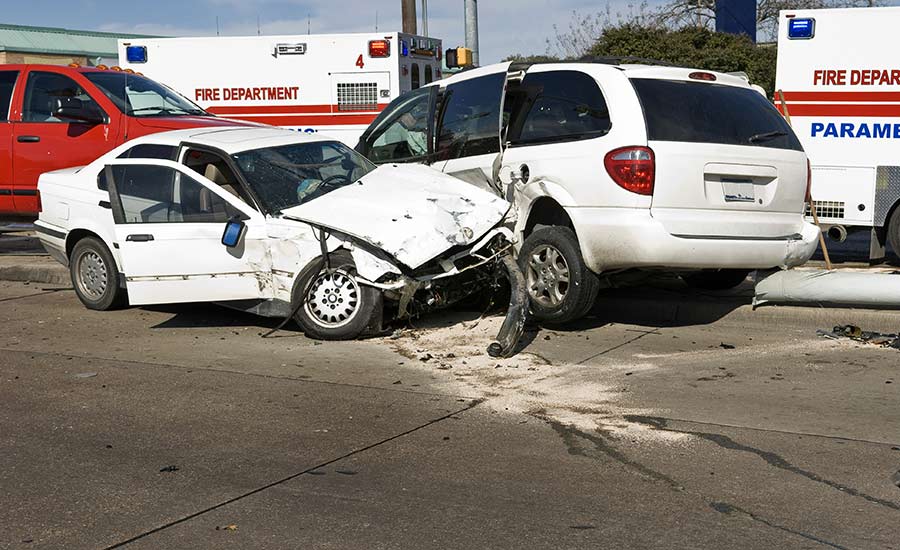 Who Is At Fault For A Sideswipe Accident? A Guide To Pursuing Damages
Due to its sudden and unpredictable nature, a sideswipe collision can result in serious injuries for all parties involved.
We've compiled an extensive guide on all you need to know about sideswipe accidents, from the parties at fault to the most common causes, injuries and more.
Plus, we'll share how our personal injury team at The Law Offices of Spar & Bernstein can help you in the aftermath of a car accident, from filing a claim to handling communication with insurance companies and beyond.
Need legal advice after a sideswipe accident
?
What Is A Sideswipe Collision?
A sideswipe collision, also known as a side impact accident, is a collision in which the sides of two vehicles make contact. This can occur whether the vehicles are moving in the same direction or the opposite direction, or if one vehicle is moving and the other is stopped.
Sideswipe collisions are often referred to as blind spot accidents, because when traveling in the same direction, one vehicle may end up in the blind spot of the other driver, which can result in a car accident.
Common Causes Of Sideswipe Accidents
The most common causes of a sideswipe accident include:
Attempt to avoid a head-on collision or hitting an object on the road
Fatigued driving, when an exhausted driver falls asleep and swerves into the other lane
Distracted driving, when a driver is using a device, texting, checking the navigation system or eating, for example
Failure to yield, when a driver merges onto another road while another vehicle is approaching
Failure to check for other vehicles when changing lanes
Failure to signal when changing lanes
Failure to secure enough space when passing a parked car in a parking lot
Hydroplaning, also known as aquaplaning, when a driver loses control over the vehicle on a wet or icy road
Intoxicated driving, when a driver's judgement is impaired and they fail to stay in their lane
Reckless driving, racing or road rage
Most Common Injuries From A Sideswipe Collision
Injuries from a sideswipe collision can vary greatly, depending on the speed of the vehicles, the
The most common injuries caused by a sideswipe collision include:
Fractures
Concussion
Spinal injury
Lacerations
Traumatic brain injury
Knee and leg injury
Internal injuries
Amputated limbs
Paralysis
The injuries in a sideswipe accident depend on various factors, such as:
The size of the two vehicles
The speed of the vehicles
The power of impact
The driver's reaction after the impact
Unlike the front and the back of the vehicle which are equipped with safety features to soften the results of impact, the sides of vehicle typically do not offer the same protection.
After a vehicle is sideswiped, the driver may lose control and hit another vehicle or object, or slam on the brakes and end up being rear-ended. This can result in even greater damage and additional injuries, on top of those caused by the initial sideswipe collision.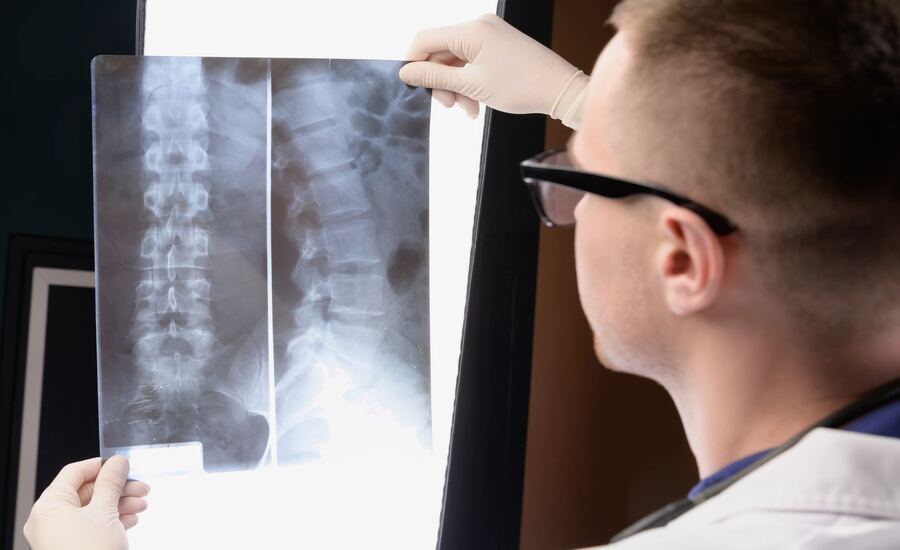 Common Damages You Can Seek After A Sideswipe Collision
After a sideswipe collision, you may be entitled to compensation for damages and the injuries you sustained.
In a no-fault state, like New York, your Personal Injury Protection (PIP) insurance will cover up to $50,000 for immediate medical expenses, lost wages or other costs related to your injuries.
If your expenses exceed this amount or you want to seek compensation for property damage, you may have the right to pursue economic and non-economic damages.
Economic Damages
The economic damages you can seek after a sideswipe accident include:
Medical expenses for surgery costs, hospitalization, medication, doctors' visits, rehabilitation or medical equipment
Household expenses for hiring help, because your injuries prevent you from doing it on your own
Lost income because your injuries do not allow you to work
Future lost wages
Property damage
Non-Economic Damages
The non-economic damages you can seek after a sideswipe accident include:
Pain and suffering
Physical disfigurement
Loss of enjoyment of life
Loss of consortium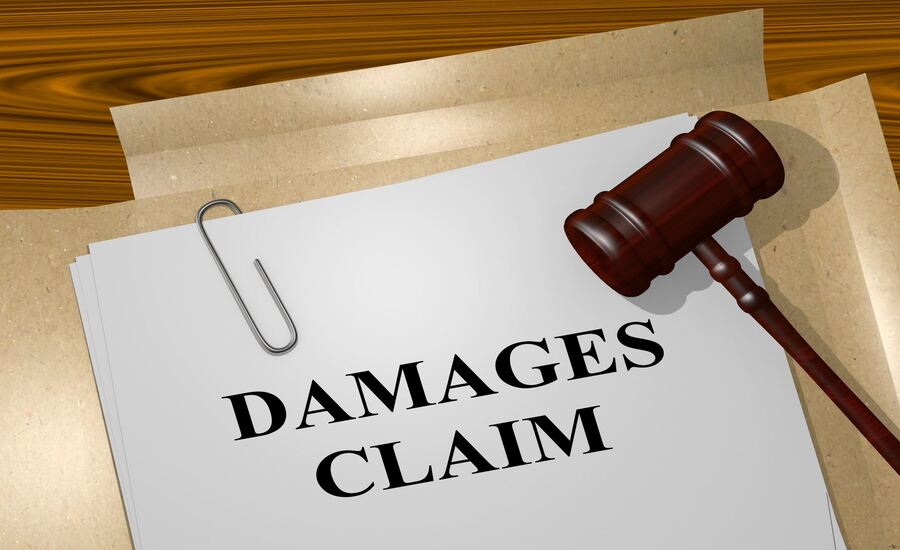 Who Is At Fault For A Sideswipe Accident?
The parties who may be held responsible for a sideswipe accident include:
The driver who caused the sideswipe collision — typically, this is the driver who veered into another driver's lane or failed to check for a vehicle in their blind spot
Employers of drivers who contributed to the accident while driving a company car
Vehicle manufactures, if the sideswipe accident was caused by a defective or malfunctioning vehicle component
Government agencies and contractors in charge of road maintenance
To prove liability, you must prove that:
The party at fault breached their duty of care. This breach may include failure to operate a vehicle safely due to distraction, use of alcohol or drugs, failure to maintain the road to secure safe road conditions, or the production of a defective vehicle or vehicle component.
The breach of duty resulted in an accident
The accident caused harm to a person
Since many sideswipe accidents occur on two-lane roads or highways where vehicles move at high speeds, it may be challenging to determine fault — especially if the drivers involved present different versions of the incident.
In addition, the fault of third parties may be overlooked. This is why it is essential to work with a knowledgeable personal injury attorney after your car accident.
An experienced attorney will collect the evidence needed to determine liability and ensure you receive maximum compensation for your injuries and damages.
If you are partially responsible for the accident, you can still pursue compensation. However, the amount you receive will be reduced by the percentage of your fault.
Looking to file a personal injury claim or lawsuit?
11 Steps To Take After A Sideswipe Accident
Immediately after a sideswipe accident:
Seek medical help if anyone is injured
Contact the police and wait for them to arrive on the scene, if you are uninjured and able to wait. Later on, be sure to obtain a copy of the police accident report and check for accuracy, in case there are errors that need to be amended.
Write down the other driver's information, including name, insurance details, license plate number and contact number
Take photos or videos of the accident scene, including damage to the vehicles, debris or yaw marks — these might help accident reconstruction experts determine who was responsible for the collision
Check for cameras in the area and if there are any, let police officers and your lawyer know
Take notes of the details related to the accident, such as time of day, weather and road conditions, or traffic
Collect witnesses' contact information
Do not admit fault
Do not share information about the accident on social media
Call an experienced personal injury lawyer to review the details of your case and represent you
Get the latest personal injury news!
Thank you for subscribing!
How Spar & Bernstein Can Help You Seek Maximum Compensation After A Sideswipe Accident
After a sideswipe accident, an insurance company will likely offer you a settlement that is considerably lower than the amount you could receive or the amount you might need for your long-term recovery.
By partnering with a knowledgeable personal injury attorney, you can significantly increase the amount of money you will be awarded in compensation, to cover your injuries and damages from the accident, for both short-term and long-term expenses.
With 50+ years of experience in personal injury, our lawyers at The Law Offices of Spar & Bernstein have handled thousands of motor vehicle accident cases, including drunk driver accidents, hit and run accidents, bus accidents, truck accidents, Uber accidents and more.
If you were involved in a sideswipe collision, our experienced and compassionate team will:
Review the details of your accident
Get a copy of the accident police report
Collect evidence
Talk to witnesses
Talk to accident reconstruction experts
Define liability
Talk to medical experts to get an evaluation of your injuries
Represent you to negotiate a maximum settlement
Represent you in court, if needed
We believe that everyone deserves fair representation, regardless of their financial status. That's why we offer a free consultation.
Contact our team to set up a meeting and introduce us to your case. We'll review the details of your car accident and help you determine the best path forward toward a maximum settlement for your injuries and damages.
Whether you were partly at fault for the accident or another party is fully liable, your case is in good hands with our knowledgeable team at Spar & Bernstein.
Looking for a personal injury lawyer?
Disclaimer: attorney advertisement. prior successful results do not guarantee a similar outcome 
Bradford H. Bernstein
This article was written and reviewed by Bradford H. Bernstein, a second-generation leader at Law Offices of Spar & Bernstein, P.C., who has helped over 100,000 clients with immigration and personal injury issues. Brad joined the firm in 1993, became a partner in 1997, and assumed leadership in 2000 after Harry Spar retired.
View Brad's Bio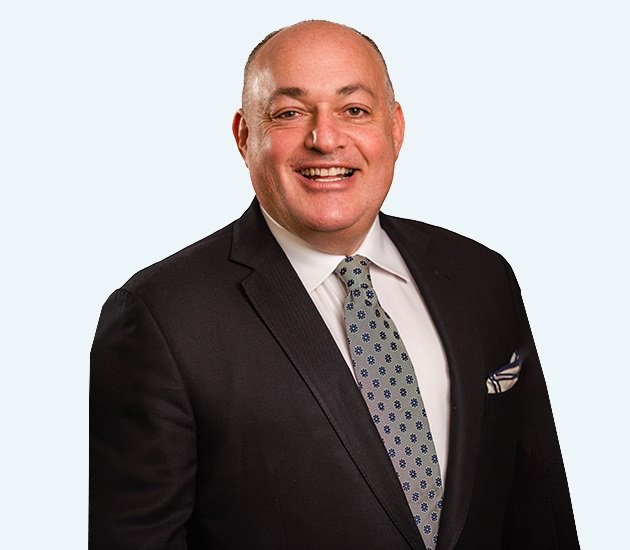 Bradford H. Bernstein