What Happens If My Airbags Didn't Deploy In A Car Accident?
According to the National Highway Traffic Safety Administration (NHTSA), over 50,000 lives were saved by frontal airbags over the 30-year period between 1987 and 2017.
While airbags can save lives, airbags that don't deploy in an accident can lead to severe injuries and loss.
If your airbags didn't deploy in an accident, we have compiled a guide on everything you need to know, from causes to common injuries and the parties that can be held liable.
We'll also explain how our experienced attorneys at Spar & Bernstein can help you seek both economic and non-economic damages in a personal injury claim, following a car accident.
How Do Airbags Work?
An airbag consists of three parts:
A thin, nylon bag folded in the dashboard or steering wheel
A sensor that instructs the bag to inflate when there is a collision
An inflation system, which uses the reaction between sodium azide and potassium nitrate to produce hot nitrogen gas — this causes the bag to inflate out of the steering wheel or dashboard, preventing the driver or passenger from colliding against the wheel, dashboard or windshield
The airbag deployment process takes just seconds to occur. Immediately after the airbag is deployed, it starts deflating, so injured parties can exit the vehicle.
Some vehicles are equipped with side airbags to keep passengers safe in sideswipe accidents while others have knee airbags to minimize leg injuries. The number of airbags in a vehicle depends on the make and model of the vehicle.
When Should Airbags Be Activated?
Both frontal and side airbags are calibrated to deploy in moderate to severe car accidents.
Typically, the sensor is programmed to recognize a collision force that's equivalent to a car running into a brick wall at 10 to 15 miles per hour (16 to 24 km per hour).
The deployment of airbags in a car accident depends on various factors, such as:
The design of the airbag system
The location of the sensors in the car
The speed of the vehicle at the time of the collision
The direction of impact
In some situations, an airbag might deploy in a minor accident, although it is not programmed to do so. This could include an accident involving a small animal, or an accident involving a street sign or a curb.
In other situations, airbags may not be deployed in a more serious accident, because of the direction of impact. For example, airbags may not deploy in a rear-end accident where the back of the car is the point of impact. Or, airbags may not deploy in a serious rollover accident, because they are unable to detect impact.
Why Didn't My Airbags Deploy In A Car Accident?
There are several reasons why airbags might fail to deploy in a car accident:
The accident occurred at low speed or with low impact, so airbags were not activated
The car has an advanced frontal airbag system, which deactivates passenger airbags when a passenger is not detected in the front seat or when a child is detected as sitting too close to the airbag
There were electrical or wiring problems
There were damages to the airbags, such as holes or tears
The airbags were not replaced after deployment in a prior accident
There were airbag defects
Typically, airbag defects fall into three groups:
Design defects, which occur during the product's conception. Typically, manufacturers become aware of design defects only after the car is on the road, and consumers begin to report issues.
Manufacturing defects, which occur when there is improper product execution due to employee error, material error or shipping problems — for example, improper airbag installation or calibration that results in failure to send a signal for airbag deployment.
Marketing/information defects, which occur when a company fails to inform consumers about potential hazards when using a product — for example, making misleading statements about airbags or using deceptive ads about airbag safety.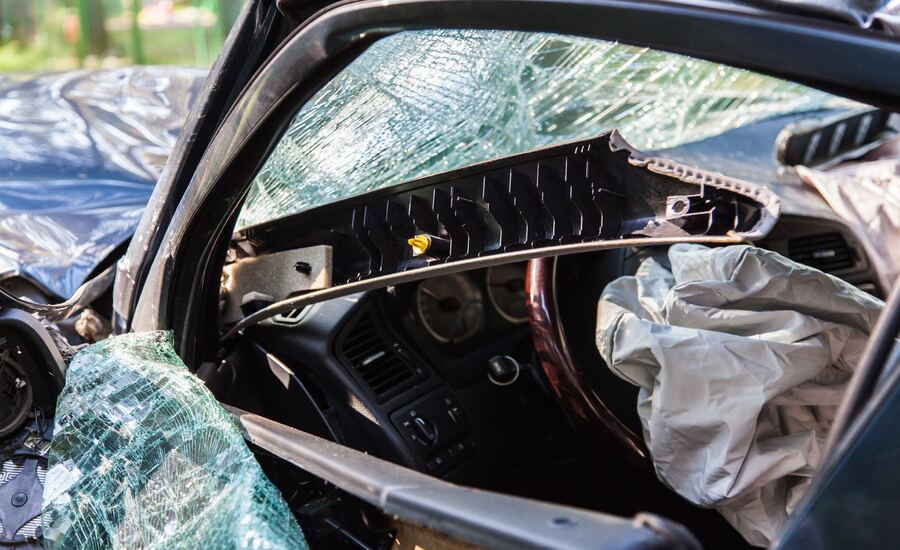 Common Injuries After Airbags Fail To Deploy
The most common injuries in an accident in which airbags fail to deploy include:
Brain injuries
Face and head injuries
Eye injuries
Chest injuries
Arm and leg injuries
Spinal stenosis
Tissue or organ damage
Fractures
Scarring
Wrongful death
As some of these injuries may require costly treatment and extensive recovery, we highly recommend scheduling a consultation with our personal injury attorneys at Spar & Bernstein to discuss your options for seeking compensation, after being involved in a car accident.
Who Is Liable When Airbags Fail To Deploy?
If your airbags didn't deploy in an accident, liable parties may include:
The vehicle manufacturer
The airbag manufacturer or designer
The company that installed and tested the airbag
Proving Liability When Airbags Don't Deploy
If you were involved in an accident where your airbags didn't deploy, and you sustained injuries as a result, you may be able to pursue compensation by filing a personal injury claim.
To support your claim, you must prove that the manufacturer was negligent, which means submitting evidence that:
The airbags should have been activated during the car accident
The airbags failed to deploy because they were defective
You sustained injuries because the airbags didn't deploy
Your injuries resulted in economic and/or non-economic damages
Personal injury claims regarding airbags that fail to deploy can be challenging, because you need to prove that the injuries you sustained were more severe than they would have been, if the airbags were properly activated.
Our attorneys at Spar & Bernstein have handled personal injury claims for more than 50 years. We have helped thousands of people obtain maximum settlement amounts after various motor vehicle accidents, from Uber and hit and run accidents to bus and truck accidents.
Our knowledgeable team will review the details of your case, identify the parties at fault, and file a claim to negotiate a fair compensation on your behalf.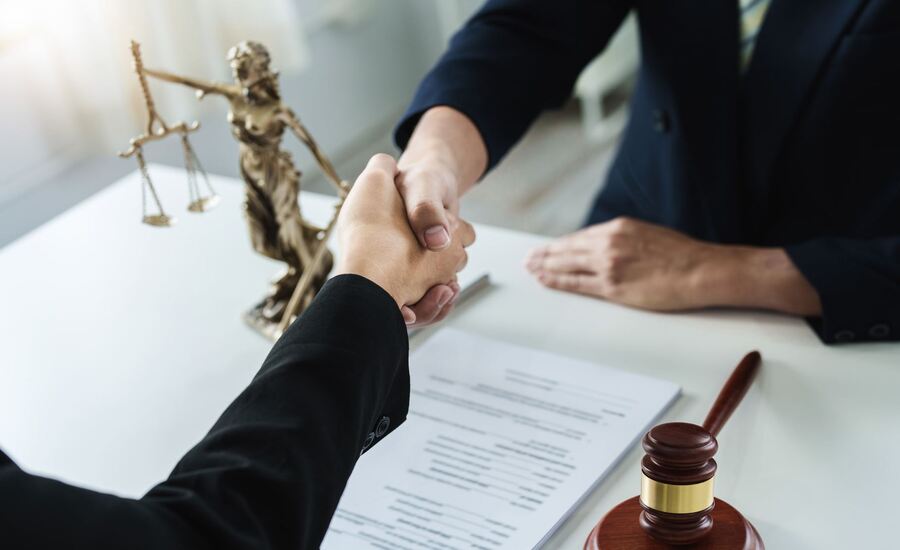 What To Do If Your Airbags Don't Deploy During A Car Accident
If you are involved in a serious car accident in which your airbags fail to deploy:
Seek medical help for injuries
Call the police and if your injuries allow, stay on the scene until they arrive
Take pictures of your injuries, the inside of the car where the airbags didn't deploy and the accident scene
Collect contact information from witnesses or other driver(s) involved in the accident
Avoid posting accident-related information on social media
Request a copy of the accident report and review it for possible mistakes that need to be fixed
Contact an experienced personal injury attorney
Pursing Compensation With Spar & Bernstein After A Car Accident
With extensive experience in personal injury law, our attorneys at Spar & Bernstein handle a wide variety of cases, from motor vehicle accidents to product liability and wrongful death.
If your airbags didn't deploy in an accident, our tenacious attorneys will:
Provide a free consultation to discuss your case and explain your options
Determine liability
Gather proof about the responsible party's negligent behavior
Talk to medical experts to identify the extent of your injuries
File your personal injury claim
Handle settlement negotiations with insurance companies and third parties
Take your case to court, if needed
Schedule a consultation to share your story and become one of our success cases.
As Brad Bernstein, Managing Partner at Law Offices of Spar & Bernstein, P.C. puts it, it is always a good idea to have the phone number of a trusted law firm saved in your phone. You may never need it, but if you do, you will be prepared to act without wasting precious time.
Keep our number — 800-529-5465 — and call us when the need arises.
Upon reviewing your case, our knowledgeable attorneys will explain your options for seeking compensation, including:
Economic damages, such as past and future medical expenses, household expenses, lost income or lost future earnings
Non-economic damages, such as pain and suffering, psychological trauma, loss of consortium or loss of enjoyment of life
What Happens If My Airbags Didn't Deploy In A Car Accident? Key Takeaways
From low-speed collisions and wiring problems to design, manufacturing or marketing defects, there are several different reasons why your airbags might not deploy in a car accident.
In some situations when your airbags fail to deploy and you suffer injuries, you may be able to pursue economic and non-economic damages with third parties, such as the airbag manufacturer or designer, the vehicle manufacturer or the company that installed and tested the airbags.
If you were involved in a car accident, contact our experienced and compassionate personal injury lawyers at Spar & Bernstein. We will review your case and determine your options for seeking maximum compensation for your suffering and injuries.
Disclaimer: attorney advertisement. prior successful results do not guarantee a similar outcome 
Bradford H. Bernstein
This article was written and reviewed by Bradford H. Bernstein, a second-generation leader at Law Offices of Spar & Bernstein, P.C., who has helped over 100,000 clients with immigration and personal injury issues. Brad joined the firm in 1993, became a partner in 1997, and assumed leadership in 2000 after Harry Spar retired.
View Brad's Bio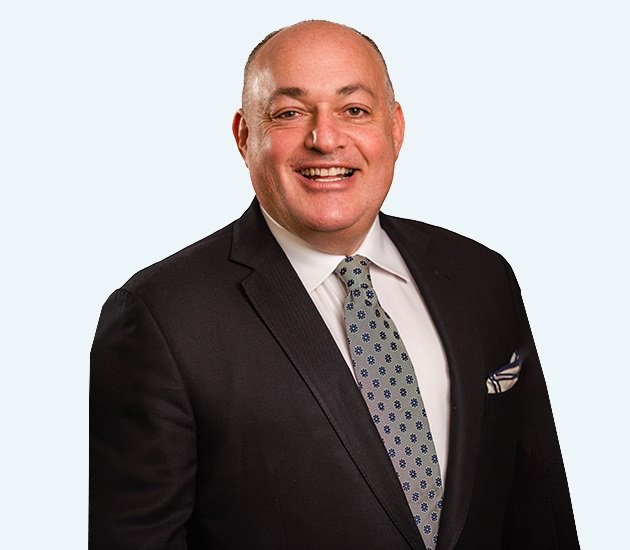 Bradford H. Bernstein